In this year Hyper Interdisciplinary Conference in Singapore, we are honoured to invite a guests to give a speech in AI and Digital Health Tech!
Digital Healthcare covers a wide range of technologies and potential deployments in healthcare and other economic sectors. The question is, is ASEAN ready for this and how far have the countries prepared their ecosystem to accommodate these technological advances? The speaker will touch on some specific examples on how different organisations and technology experts e.g. researchers, innovators, investors, academics and corporations can participate in this exciting future for people of ASEAN, given that regional countries like Japan, Korea, India, China and Australia have a window of opportunity in supporting ASEAN for digital technologies in multidisciplinary sectors.
---------------------
Theme Setting Presentations
Date: 21st August 2020
Time: 13:10 hrs - 13:30 hrs
Venue:Online, please check the link to HIC SG
---------------------
Following are the speaker's profiles and speech title.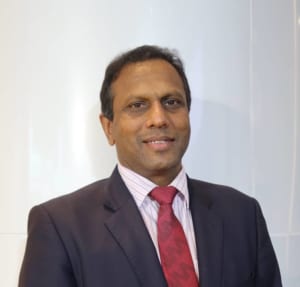 Dr. Hooshmand Palany, Chairman, Healthcare Working Group ASEAN-Business Advisory Council
Title: AI and Digital Health Tech: Opportunities and Risks
Dr. Hooshmand currently heads the Healthcare Working Group, ASEAN-BAC. Prior to this, he was in the National Health Service (NHS), United Kingdom. He has been CEO of hospitals and was the CEO of the Association of Private Hospitals Malaysia prior to his stint in the United Kingdom. He has consulted for private healthcare projects, the National Innovation Agency, the Biotechnology Corporation and for the Ministry of Health Malaysia on various assignments. He is also involved in the ASEAN Mentorship for Entrepreneurs Network, initiated by the ASEAN-BAC Philippines. Dr. Hooshmand is a medical doctor by training with special interests in health economics, management, innovation and leadership.
About Hyper Interdisciplinary Conference in Singapore
Date: 21st August 2020
Time: 13:10 hrs - 13:30 hrs
Venue: Online, please check the link to HIC SG
Highlighted Contents:
13:10 - 13:30 Theme Setting Presentation
13:30 - 13:50 Technology Splash
14:00 - 14:15 Plenary Presentation
14:00 - 14:50 Skin Health for Southeast Asians
15:00 - 15:50 Nutraceutical Solution for Healthier Living
16:00 - 16:50 Developing Smarter Cities in Southeast Asia