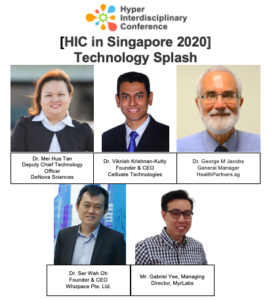 At Hyper Interdisciplinary Conference in Singapore, we will have a slot of back-to-back pitching! In the session, 9 speakers will be presenting, each of them having ONLY 3 minutes to introduce their technology or research. Come prepared to listen to mind-blowing technologies from a wide area.
Technology Splash started in Leave a Nest Japan during the 7th Hyper Interdisciplinary Conference on March 2018. It aims to supply a platform for all presenters, regardless of their industries or background as researchers or business ventures, to introduce their research and business to all participants. On the other hand, the participants will be able to learn about a different field with the knowledge and passion of the presenters.
Quoted from Japan:
"In a series of short presentations, the heat of the presenter and the heat of the participants collide, creating new splashes of research ideas and collaborations. That is technology splash."
Technology splash will give opportunity for presenters to get possible collaboration partners to talk to you to learn more!
The presentation format will be as follows:
Only presentation slide allowed with no animation or video

3 minutes presentation

No question will be asked nor presentation judged
---------------------
Technology Splash
Date: 21 August 2020
Time: 13:30 hrs - 13:50 hrs
Venue:Online, please check the link to HIC SG
---------------------
Below are the speakers' profile: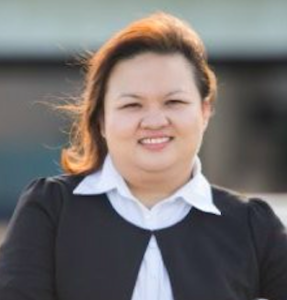 Dr. Mei Hua Tan, Deputy Chief Technology Officer, DeNova Sciences
Dr. Mei Hua obtained her BS and PhD degree from Nanyang Technological University. She has over 10 years of cell culture and stem cell experiences where her work focuses on studying the regulation of differentiation processes in embryonic stem cells. Currently she is exploring and building various in vitro organ models.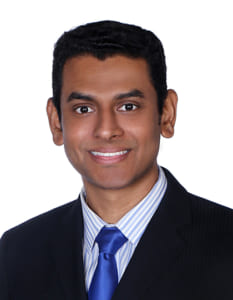 Dr. Viknish Krishnan-Kutty, Founder & CEO, Cellivate Technologies
Cellivate Technologies has developed and patented a nanotechnology that enable cells to adhere better and accelerate their growth, while maintaining vital cellular markers. Cells proliferate 2x to 4x faster on our surfaces and we're applying this on different cell culture carriers, such as dishes and microcarriers for bioreactors.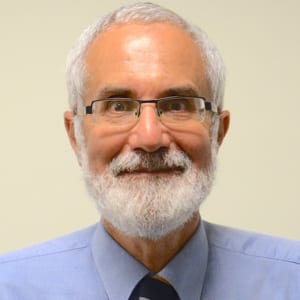 Dr. George M Jacobs, General Manager, HealthPartners.sg
Dr George Jacobs holds a PhD in Education. He has published 250+ books, journal articles and other publications, and speaks frequently at local and international events. Dr George is active in the non-profit sector locally and internationally. He believes passionately that plant-based diets can change the world for the better.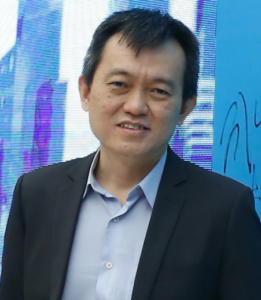 Dr. Ser Wah Oh, Founder & CEO, Whizpace Pte Ltd
Dr Oh Ser Wah is the Founder and CEO of Whizpace Pte Ltd, an A*STAR spinoff focusing on long-range wireless communication termed as TV White Space (TVWS), a.k.a. Super Wi-Fi. Before founding Whizpace, he assumed several senior management roles with A*STAR's Institute for Infocomm Research (I2R) focusing on strategy and R&D. Ser Wah was named the Most Influential CEO of the Year – Singapore 2018 by Corporate Vision Magazine.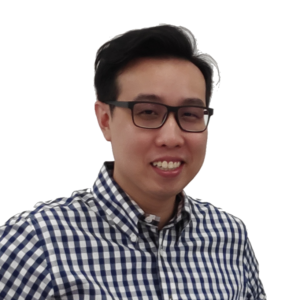 Mr. Gabriel Yee, Managing Director, MyrLabs
MyrLabs is a A*STAR spinoff whose mission is to create cutting edge sensors and capabilities to enable next-generation robots. Gabriel's work has been featured on Channel News Asia's Challenge Tomorrow series, was involved in the realization of A*STAR's Model Factory @ SIMTech, and have technologies that are actively being commercialized by A*STAR.
---------------
About Hyper Interdisciplinary Conference in Singapore
Date: 21st August 2020
Time: 13:00 hrs – 17:00 hrs
Venue: Online, please check the link to HIC SG
Highlighted Contents:
13:10 - 13:30 Keynote Presentation
13:30 - 13:50 Technology Splash
14:00 - 14:50 Skin Health for Southeast Asians
15:00 - 15:50 Nutraceutical Solution for Healthier Living
16:00 - 16:50 Developing Smarter Cities in Southeast Asia
For enquiries:
Please contact: [email protected]