For Hyper Interdisciplinary Conference happening in Singapore, we will be exploring 3 exciting themes. In this release, we would like to introduce the theme Developing Smarter Cities for Southeast Asia.
Developing Smart Cities in Southeast Asia
Going back a number of years, questions like "How do you envision smart city" and "What do you think is the next big thing to develop a place into a smart city" were discussed. Among them, some stood out, for example hover cars, exceptional sensors, electricity generation from fusion power, and many more. The newest technologies allowed more utilization of the country's assets, enabling more efficiency usage and improvement in daily lives with lesser wastage of resources.
Now, with all the different technologies bringing us into an era of smarter cities, we see problems arises either with a lack of an overall consideration or with a limitation to currently known knowledge. For example, digital platforms today are more prone to cyber attack than it had been previously with digital advancements and people bring businesses and personal datas online. However, this will not stop humans from finding a solution or an alternative that can bring us closer to the future smart city. Therefore in the session of Developing Smarter Cities in Southeast Asia, we will look at the solutions and challenges in the field.
---------------------
Developing Smart Cities in Southeast Asia
Date: 21st August 2019
Time: 16:00 hrs - 16:50 hrs
Venue:Online, please check the link to HIC SG
---------------------
We are excited to invite the following speakers and panelists to the session.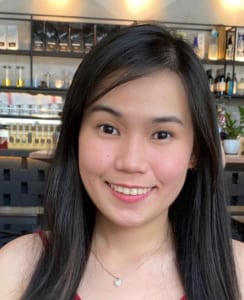 Ms. Monica Megawati, Research Officer, Mitsui Chemicals Singapore R&D Centre Pte. Ltd.
Mitsui Chemicals Inc. is Japanese Chemicals Company which provides wide variety of chemicals and polymers globally. Locating in Singapore, Mitsui Chemicals Singapore R&D (MS-R&D) Centre's mission is to be an Asia-Pacific regional hub to create new products and next generation businesses. Monica is a research officer at MS-R&D since 2019. Our group is in charge of scouting new ideas and technologies related to Mitsui Chemicals' five business domains: Mobility, Healthcare, Food & Packaging, Next Generation Businesses and Basic Materials. We are looking for new business opportunities, making use of open innovation in connection with Mitsui Chemicals' proprietary technologies.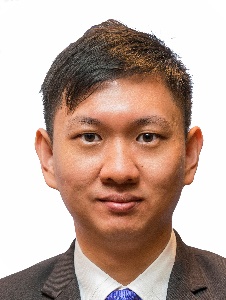 Mr. Ryan Jin Zhanhe, Lead (Smart Cities and Future Mobility), EcoLabs Centre of Innovation for Energy, Energy Research Institute @ Nanyang Technological University, Singapore (ERI@N)
Ryan leads the Smart Cities and Future Mobility efforts at EcoLabs Centre of Innovation for Energy at NTU Singapore. Ryan has been working with a diverse group of Public, Private and People sector stakeholders in Smart & Sustainable Cities technology projects and Living Labs programme. His current work involves identifying technological and business opportunities, developing partnership prospects, and supporting Singapore enterprise for technology development and growth. Ryan completed his MSc in Project Management jointly from the University of Manchester, UK and NTU Singapore. He received his BSc (Hons) in Applied Physics from NTU Singapore.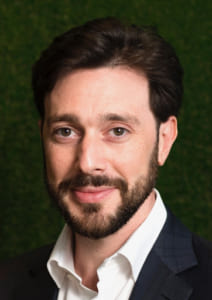 Mr. Lionel Sinai-Sinelnikoff, Founder & Chief Executive Officer, Ascent
Lionel has been in the helicopter industry for 15 years leading sales, marketing, support and supply chain activities. Apart from functional expertise, Lionel also has exposure to global market expansions and has held executive positions in Airbus Helicopters across Asia Pacific and Latin America. Lionel most recently graduated from the Executive MBA program at INSEAD.
Moderator details: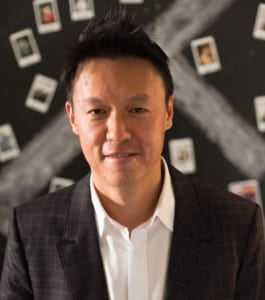 Mr. Kelvin Ong, CEO, Focustech Ventures Pte. Ltd.
Kelvin is an entrepreneur with 20 years of experience in precision engineering & technology. He is the CEO of FocusTech Ventures and Partner of TNB Aura, an early stage VC firm focused on Series A investments in Southeast Asia. Kelvin served as the Executive Director of Focus-Tech Holding, leading shareholder of HDD component maker Seksun Group. He currently serves as one of National Research Foundation's Central Gap Fund Technical Advisors and holds an MBA from Nanyang Technology University.
---------------
About Hyper Interdisciplinary Conference in Singapore
Date: 21st August 2020
Time: 13:00 hrs – 17:00 hrs
Venue: Online, please check the link to HIC SG
Highlighted Contents:
13:10 - 13:30 Theme Setting Presentation
13:30 - 13:50 Technology Splash
14:00 - 14:50 Skin Health for Southeast Asians
15:00 - 15:50 Nutraceutical Solution for Healthier Living
16:00 - 16:50 Developing Smarter Cities in Southeast Asia