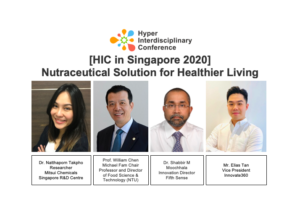 For Singapore's 2nd Hyper Interdisciplinary Conference, we will be discussing 3 exciting themes and today, we will be focusing on the 2nd theme: Nutraceutical Solution for Healthier Living. 
The fundamental reason why humanity consumes food is for nourishment of the body. Eating a variety of vegetables, fruits, meats and grains to aid our body to grow, repair and perform all the different functions in the body. Building upon this fundamental level, the consumption of food has started to evolve alongside society's needs. Certain dishes are traditionally served to commemorate certain occasions, choice ingredients are chosen to help an athlete to reach his peak performance and many societal interactions take place over a meal. 
Nutraceuticals, another term for functional foods, is the next evolution towards humanity's usage of food products. As people get more educated about healthy living, the types of ingredients consumed will naturally start to correlate with the desired functions obtained. It could be nutraceuticals that can increase mental agility for students, faster muscle recovery for athletics or multifaceted functions to help the elderly age well. In Hyper Interdisciplinary Conference Singapore 2020, we will be answering 2 essential questions: what will our lives be like in 30 years time and how would nutraceuticals play a part in reaching it?
---------------------
Nutraceutical Solution for Healthier Living
Date: 21st August 2019
Time: 15:00 hrs - 15:50 hrs
Venue:Online, please check the link to HIC SG
---------------------
We are excited to invite the following speakers and panelists to the session.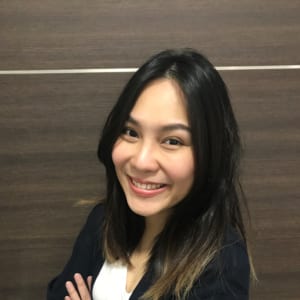 Dr. Natthaporn Takpho, Researcher, Mitsui Chemicals Singapore R&D Centre
Mitsui Chemical Inc. is a Japanese company who specializes in performance materials, basic chemicals and functional polymeric materials. MCI has a strong passion to make a better society through the development of new technologies and innovative solutions. Dr. Natthaporn is a researcher from Biotechnology division, Mitsui Chemicals Singapore R&D Centre. She is in charge of creating new businesses to meet local needs and promote the sustainable development in SEA region, prior to Mitsui Chemical's technologies.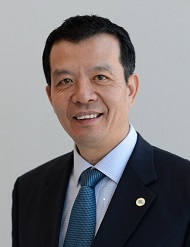 Prof. William Chen, Michael Fam Chair Professor and Director of Food Science & Technology (NTU)
Professor Chen received his university education (both B.Sc. and D.Sc.) from Université Catholique de Louvain in Belgium. Professor Chen is the Michael Fam Chair Professor in Food Science & Technology at Nanyang Technological University Singapore (NTU). He is also Director of NTU Food Science & Technology (NTU FST). In addition to talent development in partnership with Wageningen University & Research (WUR) from the Netherlands, NTU FST has developed innovative technologies of relevance to Singapore food industry. These innovations have contributed to Zero Waste Food Processing and Food Circular Economy in Singapore, and have attracted significant interest and investment from government agencies, food industry, and local / international media. Professor Chen is an advisor to government agencies and the food industry on matters related to food security and future food technology.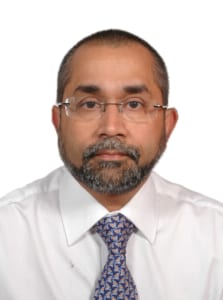 Dr. Shabbir M Moochhala, Innovation Director, Fifth Sense
Associate Professor Shabbir Moochhala is currently both Innovation Director at Fifth Sense (a pharmaceutical and nutraceutical company) and Director at G.R.A.I.N. International (a plant science solution provider). He is also currently holding two adjunct associate professorship positions, one at National University of Singapore @ Department of Surgery and Pharmacology (Yong Loo Lin School of Medicine) and the other at Nanyang Technological University (School of Material Science & Engineering). He holds a consultation position at Temasek Polytechnics to bridge R & from Defence SMEs and Multinationals into potential commercializiable products.
Moderator details: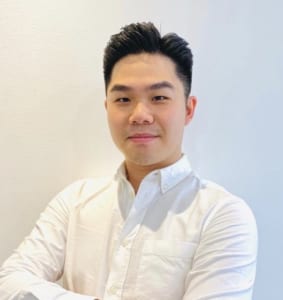 Mr. Elias Tan, Vice President, Innovate360
Elias Tan is the Vice President of Innovate360. Innovate 360 is Singapore's 1st food accelerator & incubator with facilities recognised by Asia Pacific Economic Cooperation as a Food Technology Partner in Food Security. It is also an Acredited Mentor Partner (AMP) under the Singapore's government's StartupSG program to help startups. Currently, Innovate360 is helping food startups in deep-tech, sustainability, and commercialization.
---------------
About Hyper Interdisciplinary Conference in Singapore
Date: 21st August 2020
Time: 13:00 hrs – 17:00 hrs
Venue: Online, please check the link to HIC SG
Highlighted Contents:
13:10 - 13:30 Theme Setting Presentation
13:30 - 13:50 Technology Splash
14:00 - 14:50 Skin Health for Southeast Asians
15:00 - 15:50 Nutraceutical Solution for Healthier Living
16:00 - 16:50 Developing Smarter Cities in Southeast Asia
For enquiries:
Please contact: [email protected]