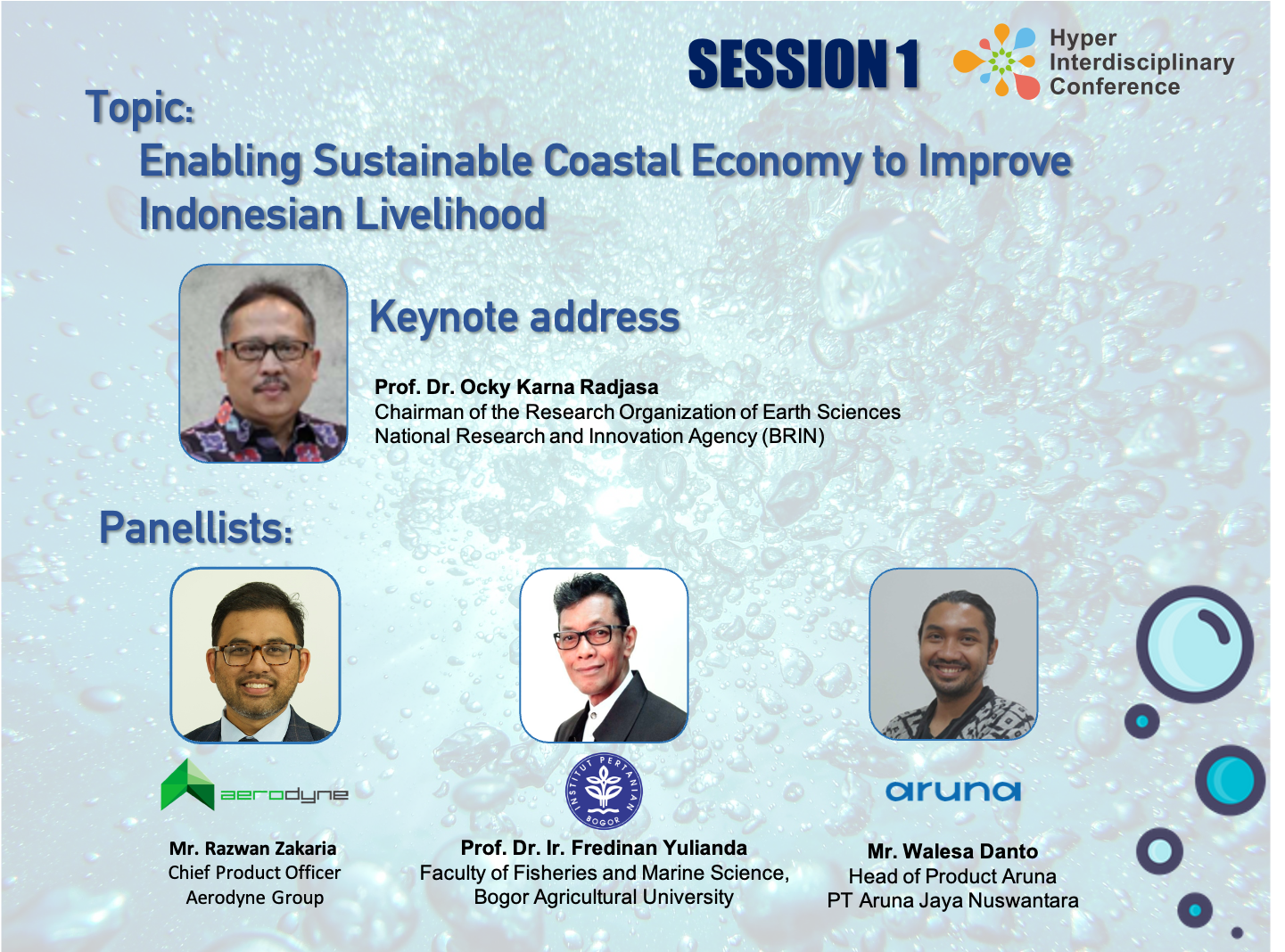 Leave a Nest Malaysia will be having the Hyper Interdisciplinary Conference on 12th November 2022 in Jakarta. We are proud to announce the panelists for the 1st Session entitled "Enabling Sustainable Coastal Economy to Improve Indonesian Livelihood".
Keynote Address
This session will consist of a keynote speech by Prof. Dr. Ocky Karna Radjasa, Chairman of the Research Organization of Earth Sciences, National Research and Innovation Agency (BRIN).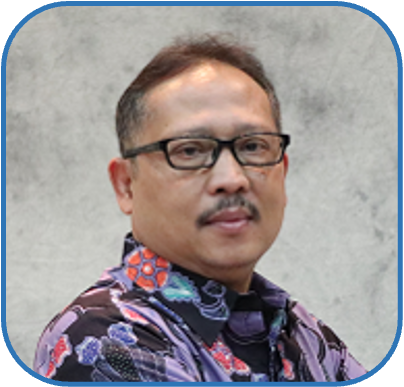 Prof. Dr. Ocky Karna Radjasa
Chairman of the Research Organization of Earth Sciences
National Research and Innovation Agency (BRIN)

Prof. Dr. Rocky will share his 20 years of experience in marine biotechnology under the topic "Enabling Sustainable Coastal Economy to Improve Indonesian Livelihood". The Keynote will address the current landscape of marine and coastal communities in Indonesia, the challenges they face, and the opportunities that lie ahead. With a strong portfolio in marine research and involvement in government organizations, Prof. Ocky will deliver his speech on BRIN's contribution to improving the marine and coastal communities to support the Indonesian government in preparing for Indonesia's Blue Economy Roadmap.
It will be followed by a panel discussion to address challenges in front-line technology by the respective panelists:
Panel discussion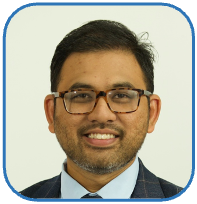 Mr. Razwan Zakaria 
Chief Product Officer
Aerodyne Group
Razwan is appointed as Chief Product Officer for AGRIMOR to develop and market new agriculture 4.0 solutions in UAV precision technologies, IoT systems, and mechanization. He currently leads a team of 210 people consisting of UAV pilots, innovators, engineers, and technicians. Razwan has 15 years of experience in management and technology development-related projects. His specialization is projected in the areas of electronics and oil & gas. He was also responsible for setting up and operationalizing Aerodyne Australia. Assisted Group and Director of Operations for operations in different states in Australia. 
In his capacity, he has also led Digital Transformation projects for clients in the telecommunications, power, renewable energy, and the oil & gas industry. Client and stakeholder engagements to formulate UAV use case, the scope of operations, methodologies, testing, and validation for clients in Australia, the United States, Latin America, the United Kingdom, Europe, and the Middle East.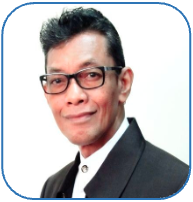 Prof. Dr. Ir. Fredinan Yulianda
Department of Aquatic Resources Management
Faculty of Fisheries and Marine Science, Bogor Agricultural University
Dr. Ir. Fredinan is a Professor of aquatic conservation and the lead of the ​​Department of Aquatic Resources Management at Bogor Agricultural University, Indonesia. His extensive experience in sustainable development and conservation of marine life is well known and documented in a number of publications and books. He is also often invited to speak at seminars, conferences, and other academic events, locally as well as internationally.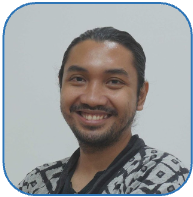 Mr. Walesa Danto
Head of Product Aruna
PT Aruna Jaya Nuswantara
Established by 3 founders coming from a great coastal culture and specializing in technology, Aruna started its initiative by becoming the first Indonesian startup focusing on connecting local fishermen to a wider market using advanced technology. Aruna continuously expands its mission throughout the major islands of Indonesia. Successfully helping increase fishermen's income by 3 to 12 times, Aruna started to empower the coastal women enabling Aruna to win a gold medal at the ASEAN ICT Awards 2018. To date, Aruna has empowered more than 26,000 fishermen in 27 provinces. Each community assisted by Aruna could earn a turnover of 300 to 700 million per month. To share their vision and mission in the local sustainable fisheries ecosystem, Aruna will be represented by their head of product, Mr. Walesa Danto.
---
The Hyper Interdisciplinary Conference (HIC) is an initiative of the Leave a Nest Group to bring together experts across disciplines and walks of life, with the aspiration that a good level of diversity is the key to successful innovation. This first edition of HIC in Indonesia will highlight the theme of 
"Blue Archipelago: Revolutionise Indonesian Marine and Coastal Economy".
 Conference Details and Timeline
Date:

12th November 2022

Time:

10:00~17:30 Western Indonesian Time (WIB)

Venue:

Ariobimo Sentral South Jakarta
TIMELINE
ACTIVITY
CONTENT
09:30-10:00
Registration
Registration
10:00-10:15
Opening ceremony
Welcoming Remarks
10:15-11:15
Keynote Session
Enabling Sustainable Coastal Economy to Improve Indonesian Livelihood
11:15-12:00
Research Splash
12:00-01:00
Poster Session
13:00-14:00
BREAK
14:00-15:00
Session 2
Enhancement of Blue Carbon for Life Below Water and Sustainable Fisheries
15:00 - 16:00
Session 3
Underpinning Coastal Economic Transition to Optimize Wealth

16:00-17:00

Session 4

Modernizing Coastal Transportation for Better Accessibility

17:00-17:30

Closing remarks

The award & closing ceremony, group photo
Registration
For those who are interested to join the conference, click the link below to register. Please note that this requires a Leave a Nest ID account, so please make sure to sign up first before proceeding.
You can also register by scanning this QR code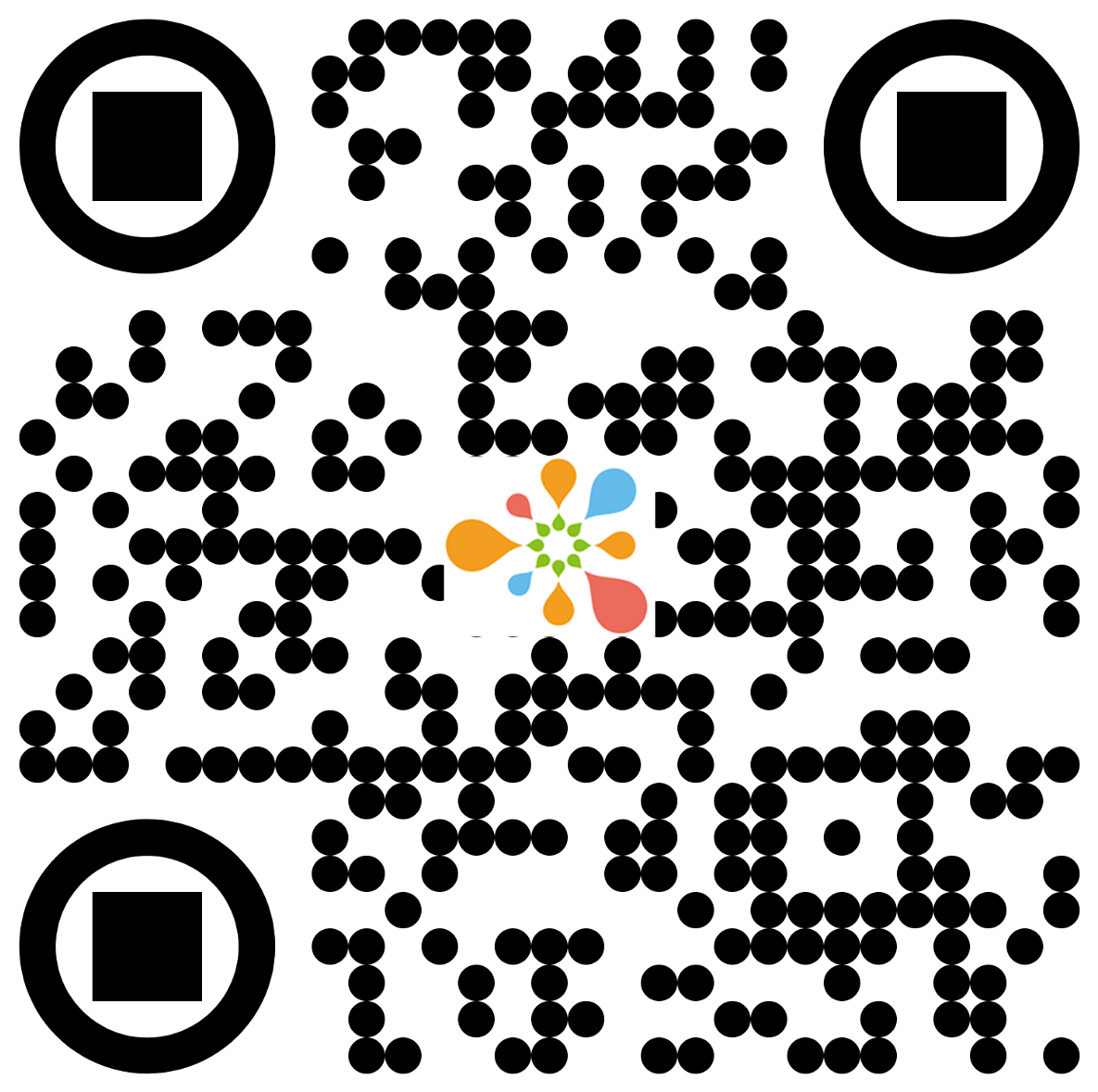 Please take note that the conference is free for all students, faculty, and staff affiliated with academic institutions. For those affiliated with corporate or industry entities, please do not hesitate to email us.
To know more updates about the conference and panelists, watch out for future announcements on the website.
For more details, kindly visit our Official HIC website
For inquiries, drop us an email at [email protected]