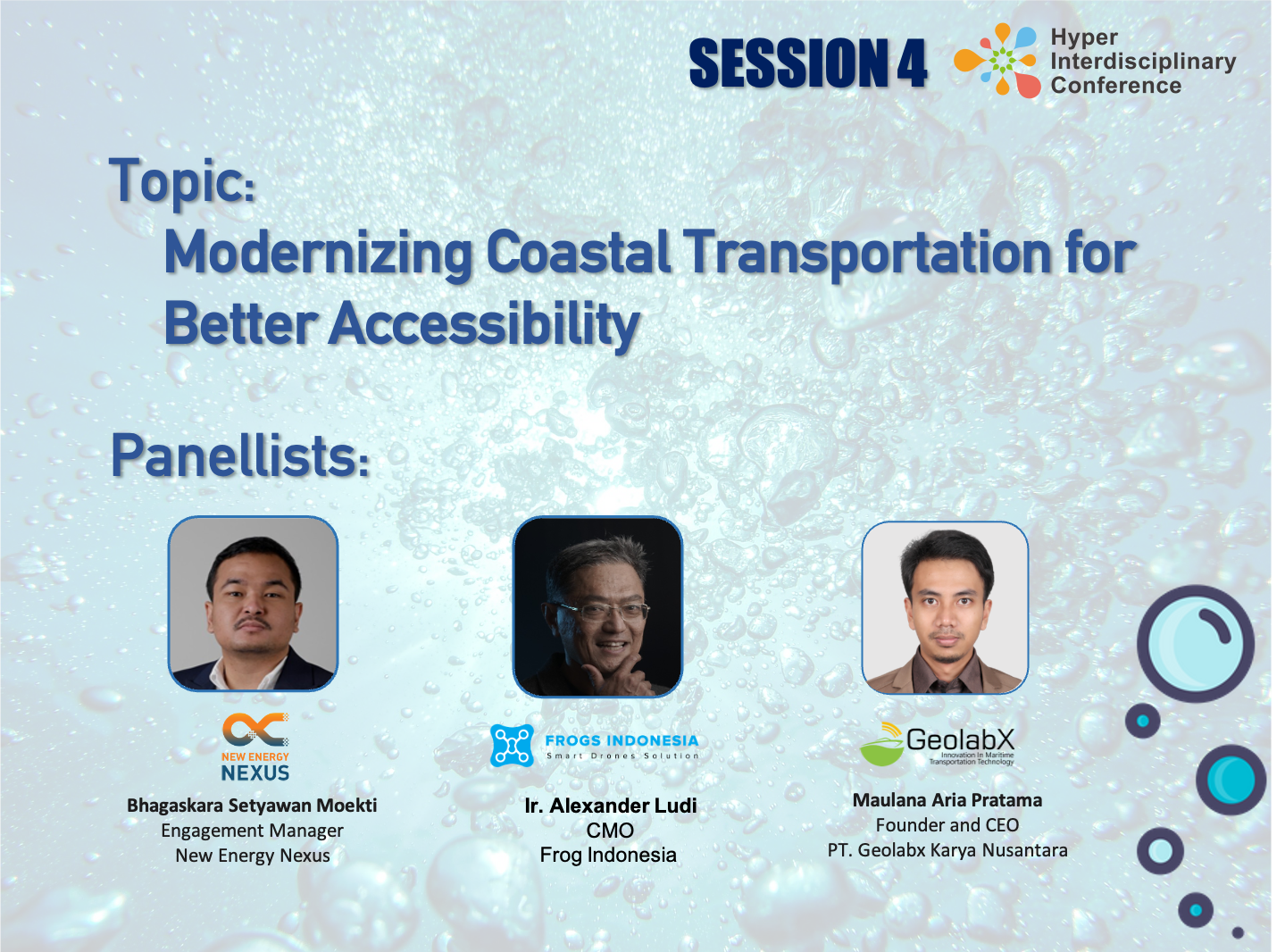 Leave a Nest Malaysia will be having the Hyper Interdisciplinary Conference on 12th November 2022 in Jakarta. We are proud to announce the panellists for Session 4 entitled "Modernizing Coastal Transportation for Better Accessibility".
Transportation is the heart of development. As the biggest archipelagic country, Indonesia has the most number of Islands that need to be connected and have better access. Building a traditional infrastructure of transportation might not be the right answer to solve the issues and become sustainable. Therefore, this session will highlight the issues of transportation in coastal/marine areas and what kind of technologies are needed to address the issues towards its sustainability. The discussion will create a collaborative project between participants and the coastal community. The panelist for this discussion will include:
Panel discussion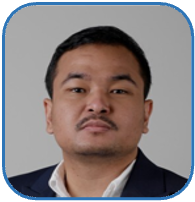 Bhagaskara Setyawan Moekti
Engagement Manager
New Energy Nexus
Mr. Bhagaskara Setyawan Moekti graduated with his bachelor study in mechanical engineering from IPB University in 2018. He worked as a consultant and energy practice coordinator before he joined New Energy Nexus as an engagement manager. His recent role enables him to focus on clean energy entrepreneurs, accelerator programs, and network development.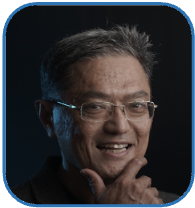 Ir. Alexander Ludi
CMO, Frogs Indonesia
After years of experience in marketing and business development at Multinational corporations such as Black & Decker, Smith Groups, Schlumberger dan Tatung, Ir. Alexander Ludi decided to study European Economic Integration in Pisa, Italy. He moved to Switzerland as SIGMA's Export Director while finishing his post-postoral in Lugano. In 2009, he spent years engaging with the startup ecosystem in Europe with ETH Zurich. Last year, he started the AETP program (accelerator program) between Switzerland and Indonesia.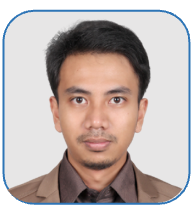 Mr. Maulana Aria Pratama
CEO & Founder
GeolabX
Maulana Aria Pratama has been in the maritime industry for 12 years. His background is in Electromechanical Engineering, Mechatronics, and Automation Engineering. He started his career as a survey underwater mapping engineer. He observed the challenges in conducting underwater survey work including CO2 emission from the engine. He then founded Geolabx, a technology startup that develops Unmanned Surface Vehicle (USVs) that uses renewable energy. He is also an industrial lecturer for automation project management at POLMAN (Bandung Polytechnic for Manufacturing).
---
The Hyper Interdisciplinary Conference (HIC) is an initiative of the Leave a Nest Group to bring together experts across disciplines and walks of life, with the aspiration that a good level of diversity is the key to successful innovation. This first edition of HIC in Indonesia will highlight the theme of 
"Blue Archipelago: Revolutionise Indonesian Marine and Coastal Economy".
 Conference Details and Timeline
TIMELINE
ACTIVITY
CONTENT
09:30-10:00
Registration
Registration
10:00-10:15
Opening ceremony
Welcoming Remarks
10:15-11:15
Keynote Session
Enabling Sustainable Coastal Economy to Improve Indonesian Livelihood
11:15-12:00
Research Splash
12:00-01:00
Poster Session
13:00-14:00
BREAK
14:00-15:00
Session 2
Enhancement of Blue Carbon for Life Below Water and Sustainable Fisheries
15:00 - 16:00
Session 3
Underpinning Coastal Economic Transition to Optimize Wealth

16:00-17:00

Session 4

Modernizing Coastal Transportation for Better Accessibility

17:00-17:30

Closing remarks

The award & closing ceremony, group photo
Registration
For those who are interested to join the conference, click the link below to register. Please note that this requires a Leave a Nest ID account, so please make sure to sign up first before proceeding.
You can also register by scanning this QR code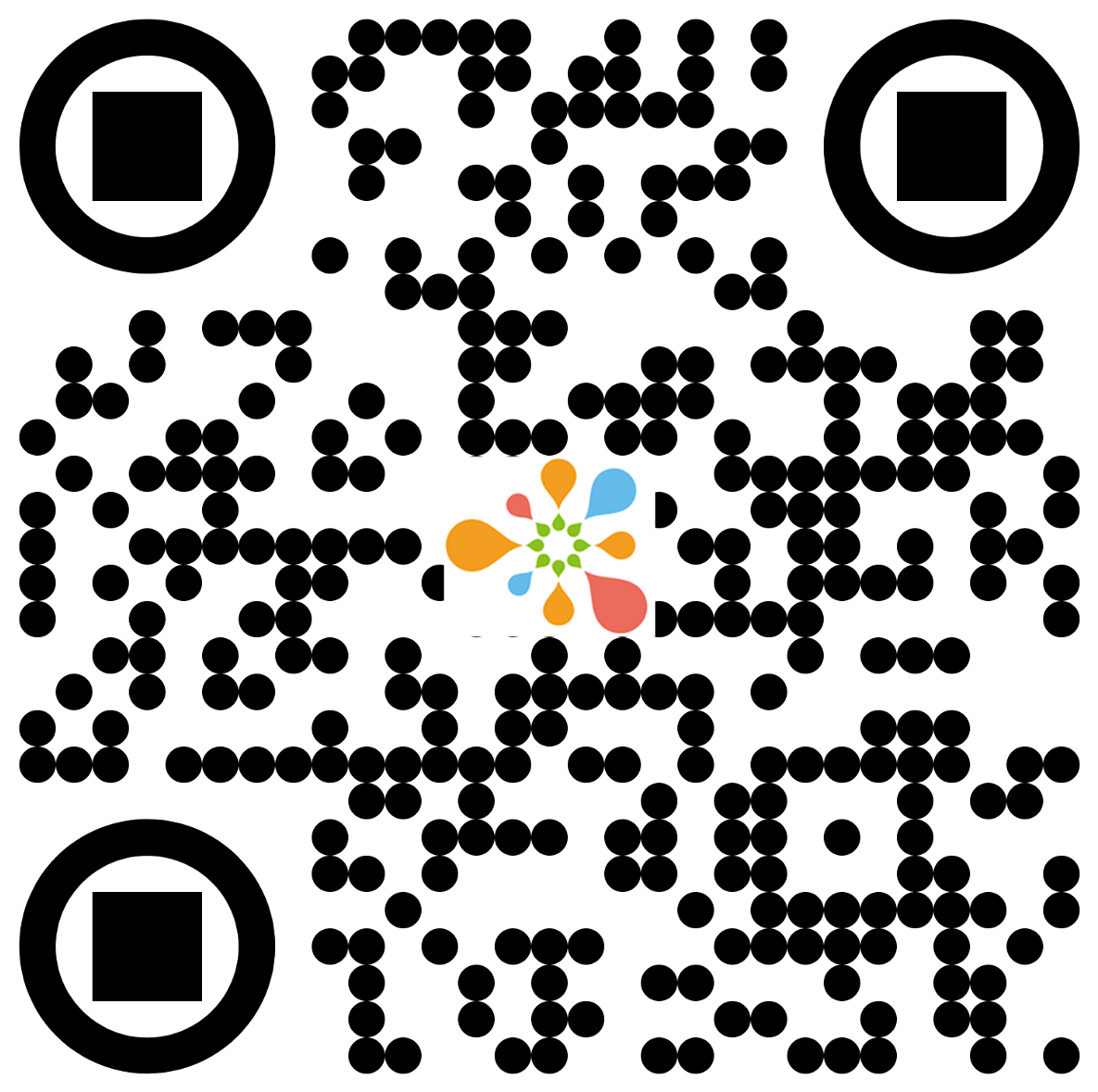 Please take note that the conference is free for all students, faculty, and staff affiliated with academic institutions. For those affiliated with corporate or industry entities, please do not hesitate to email us.
To know more updates about the conference and panelists, watch out for future announcements on the website.
For more details, kindly visit our Official HIC website
For inquiries, drop us an email at [email protected]