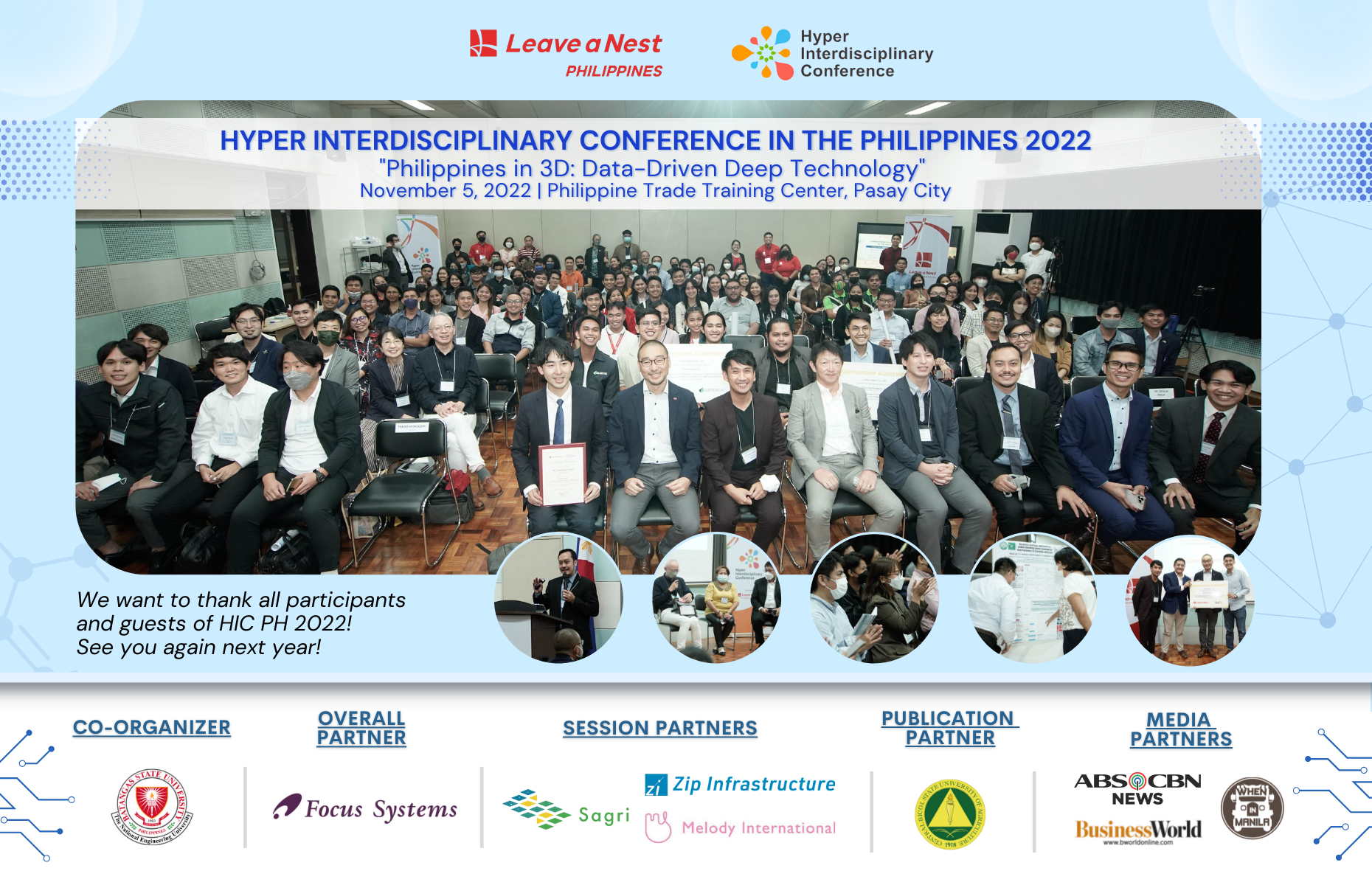 The 3rd Hyper Interdisciplinary Conference (HIC) in the Philippines, held on November 5, 2022 at the Philippine Trade Training Center in Pasay City, Metro Manila, has been successfully concluded. With the overall theme of "Philippines in 3D: Data-Driven Deep Technologies", it is the first event implemented by Leave a Nest Philippines which was held face-to-face, and with a sizable number of participants amounting to 183 people, including people from academia, government, and industry.
Through the different sessions that were part of the program, we are expecting different collaborations and project to emerge, where deep technologies in the fields of healthcare, forest, and energy, are integrated with information technologies including data science and artificial intelligence, to further the implementation of these technologies into society.
We are expecting more collaborations with our co-organizer, the Batangas State University, in bringing more technologies that involve engineering fields to society, as it is after all, the National Engineering University of the country. The Department of Trade and Industry also seeks to give support to startups if they come to the point that they are armed and ready for bringing into the market. Lastly, Leave a Nest is also pushing to have collaborations with Globe Telecom to also support IT-related technologies that would also be able to solve deep issues in the Philippines.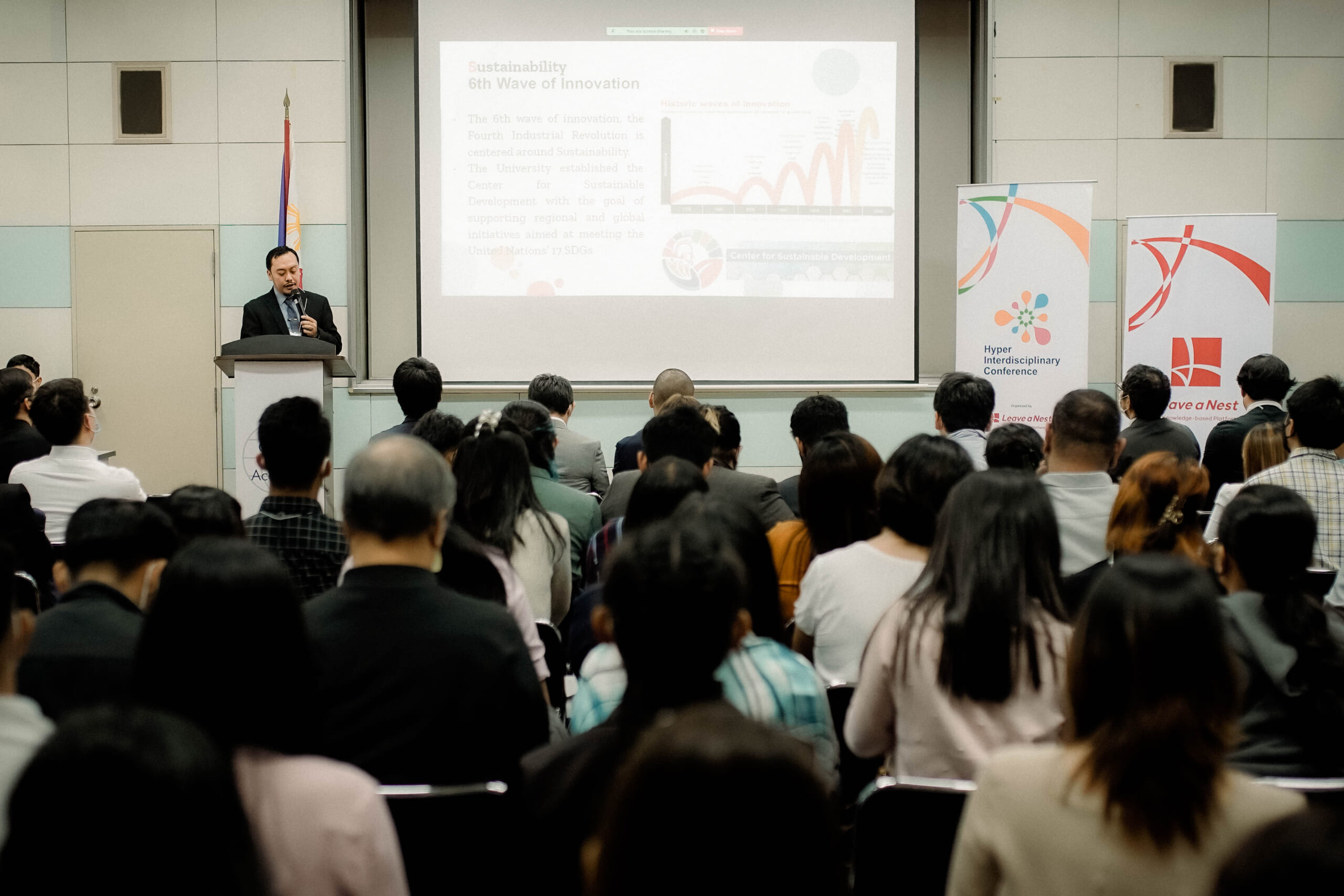 Engr. Albertson Amante, Vice President for Research, Development and Extension Services of Batangas State University talks about the 6th Wave of Innovation during his Keynote Speech. Please access this link for more information about this session.
On the other hand, Melody International's technology has proven really vital in making sure that Filipino babies are born healthy. Dr. Cecilia Dulla, who has tried out the device, has noticed that pregnant women have even become more enthusiastic in getting check-ups even with the lack of standardization in pregnancy healthcare protocols, and Dr. Luis Rodriguez also reinforced this through indicating that the device is some that takes easy convincing for implementation given its benefits, with price being the only barrier that stands. (For more information about this session, please access here).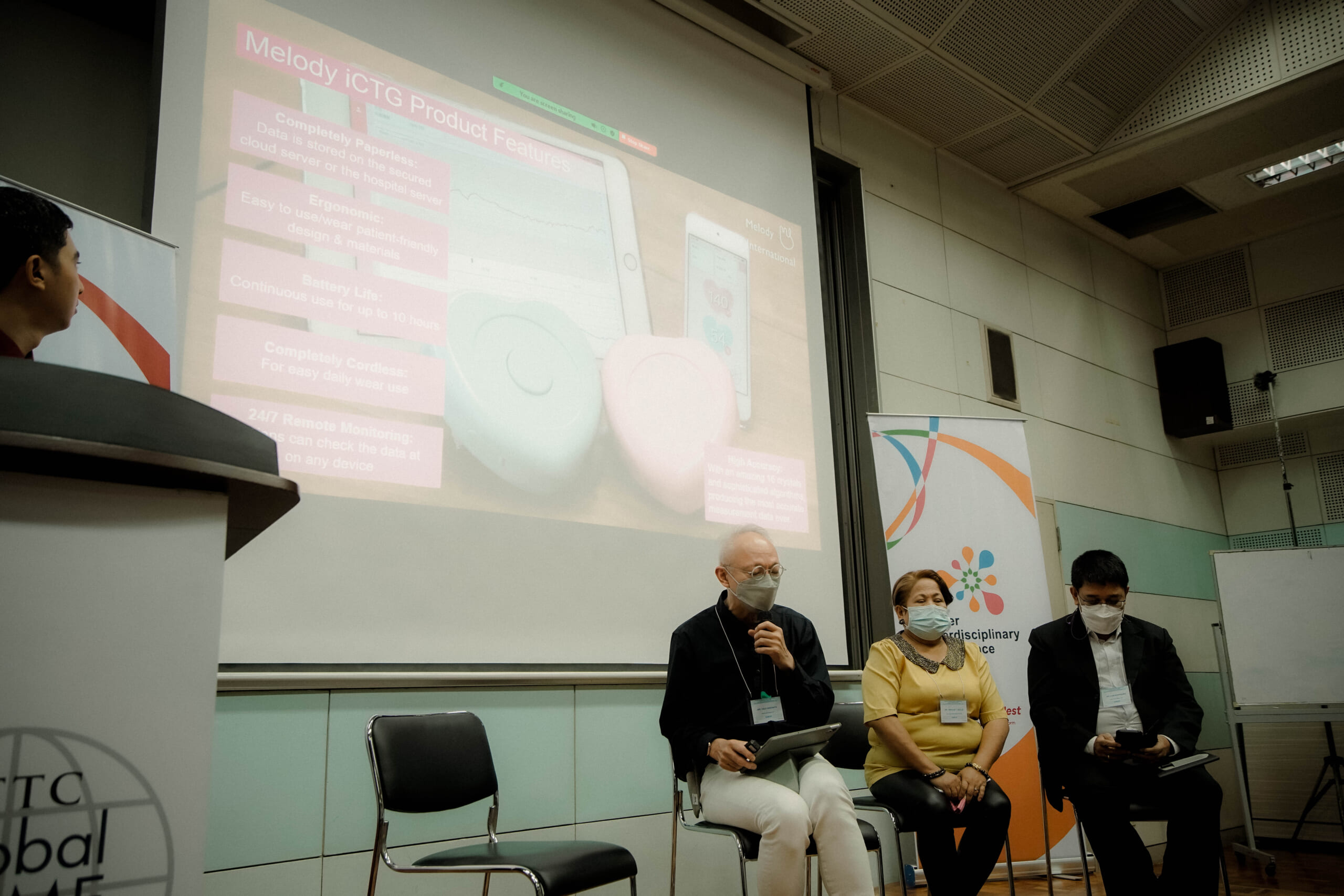 Mr. Keiji Ninomiya, Co-founder & CIO of Melody International Ltd., explains about their technology.
The integration of Data Science into Forestry was also one thing that was tackled in the conference. Galansiyang Inc., a startup that uses drones and seed balls for reforestation initiatives, recognizes that the technology of SAgri, Inc., a Japanese startup that has uses machine learning to analyze images from satellites and other methods, is crucial to providing sustainability in such initiatives. Dr. Coroza of the Center for Conservation Innovation Ph has also expressed how the implementation of their technologies are the exact solutions to some issues that he has seen related to reforestation in the Philippines. Lastly, collaborations between the Department of Environment and Natural Resources, Galansiyang, and Leave a Nest are also on the way to make sure that Philippine forests are well taken care of, sustainably. (For details about the panelists and this session, please access this link)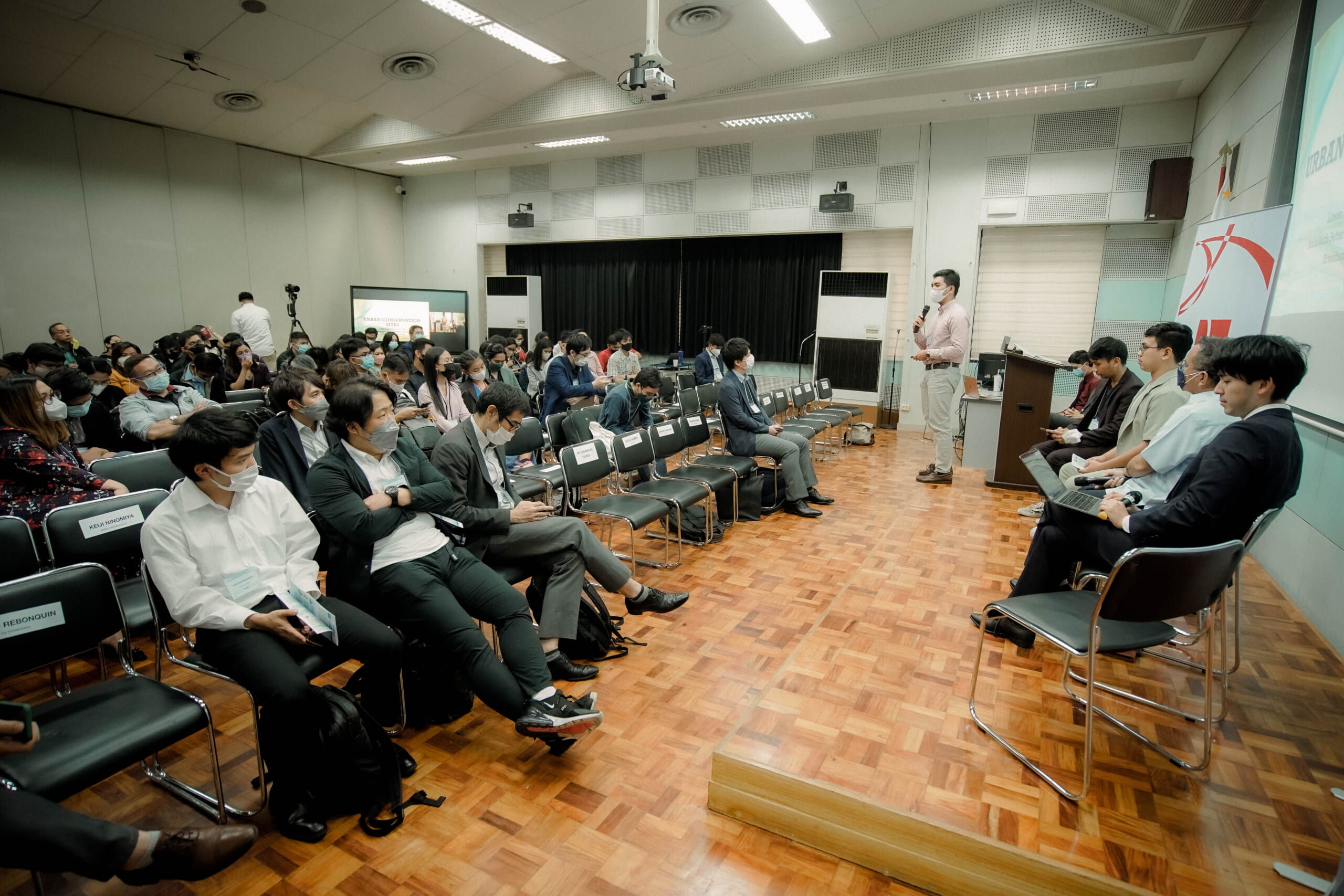 Mr. Juan Enrique D. Macaraig, Ecosystems Management Specialist I of the Department of Environment and Natural Resources – National Capital Region explains other ways of conservation during the session.
Lastly, for a country that is notorious for having high energy rates (if not the highest) within Asia, using analytics to make sure that energy is being effectively distributed was discussed in the last panel session, as SolX Technologies' core is such. Dr. Glenn Baticados and Ms. Maria Dario have also supported the importance of such given the lack of energy-industry related data from the government and some private companies. (Please access this link for more details).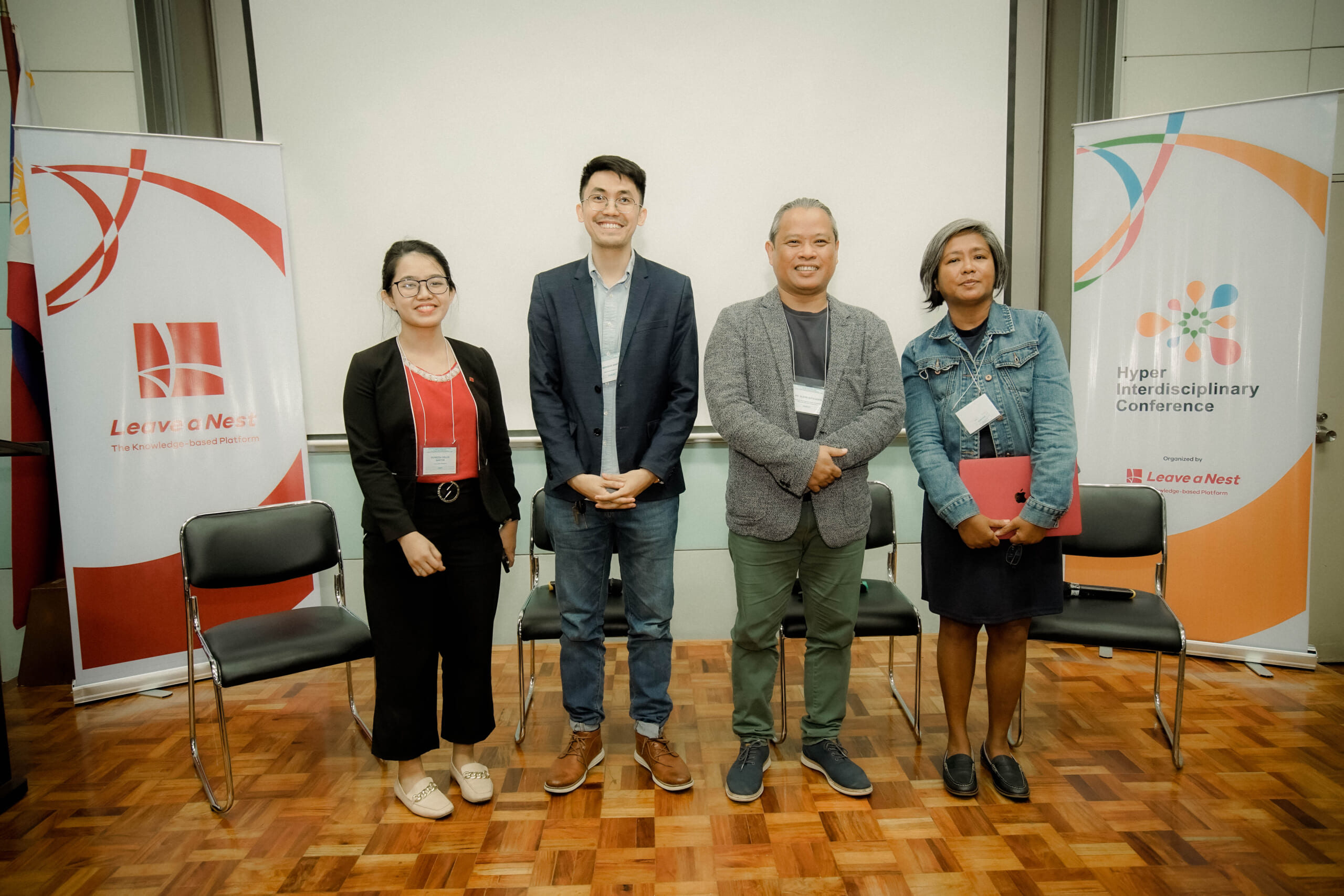 From left to right: Engr. Ronezza Delos Santos of Leave a Nest Philippines, Inc.  (session moderator), Mr. Sergius Santos, Co-Founder and Chief Executive Officer of SOLX Technologies Inc., Dr. Glenn Baticados, Program Head, Emerging Innovation for Growth Department of the Southeast Asian Regional Center for Graduate Study and Research in Agriculture, and Ms. Maria Lourdes Dario, Director of Challenergy Philippines.
Of course, as this is also an academic conference, poster and oral presentations were also done. But especially for the oral presentations, it was implemented with Leave a Nest's signature style, the Research/Engineering "Splash" where researchers do short pitches to make sure that interested participants will come by their posters later!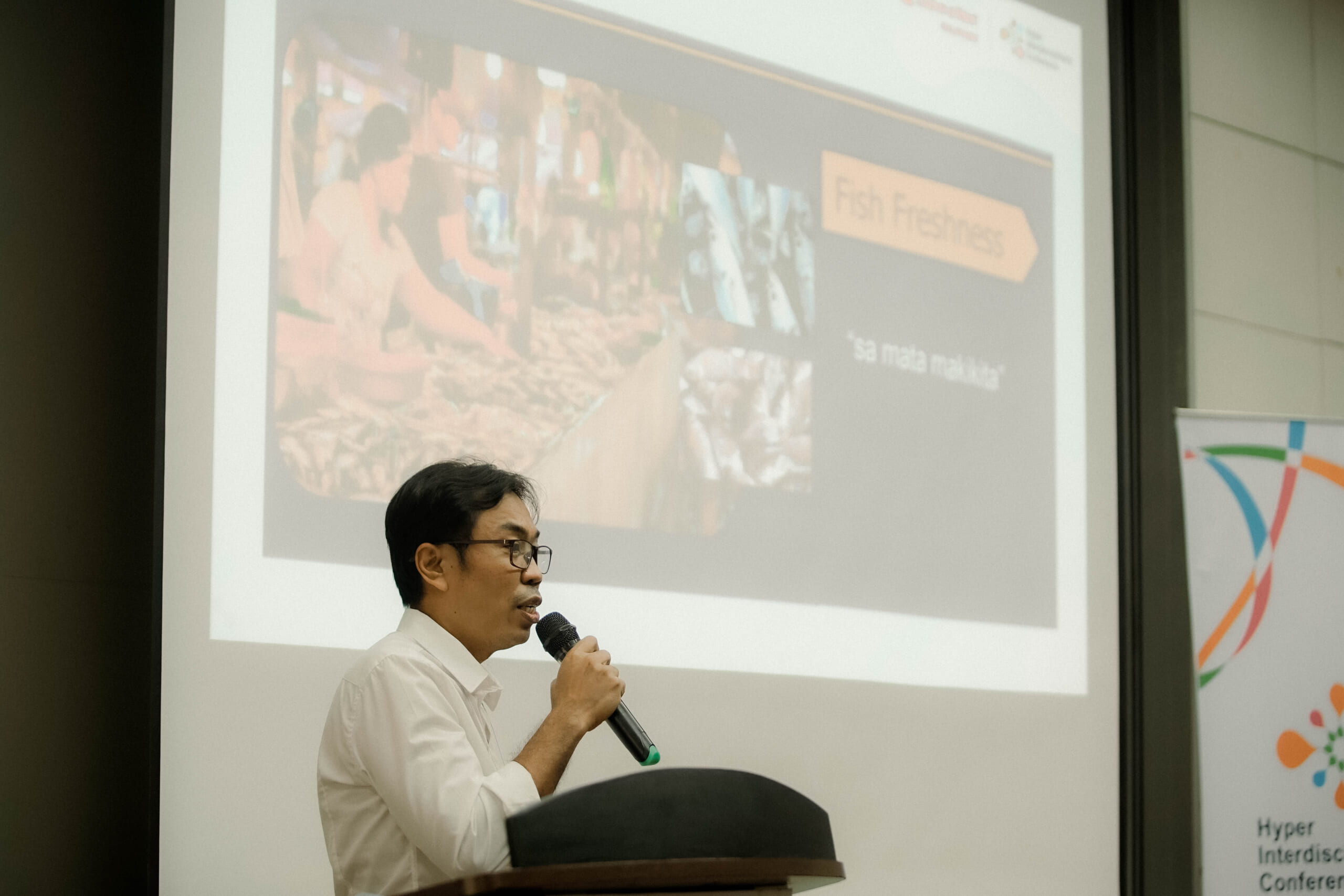 Mr. Diogenes Pascua of the University of Science of Technology of Southern Philippines pitches his research related to keep fish fresh, during the Research Splash.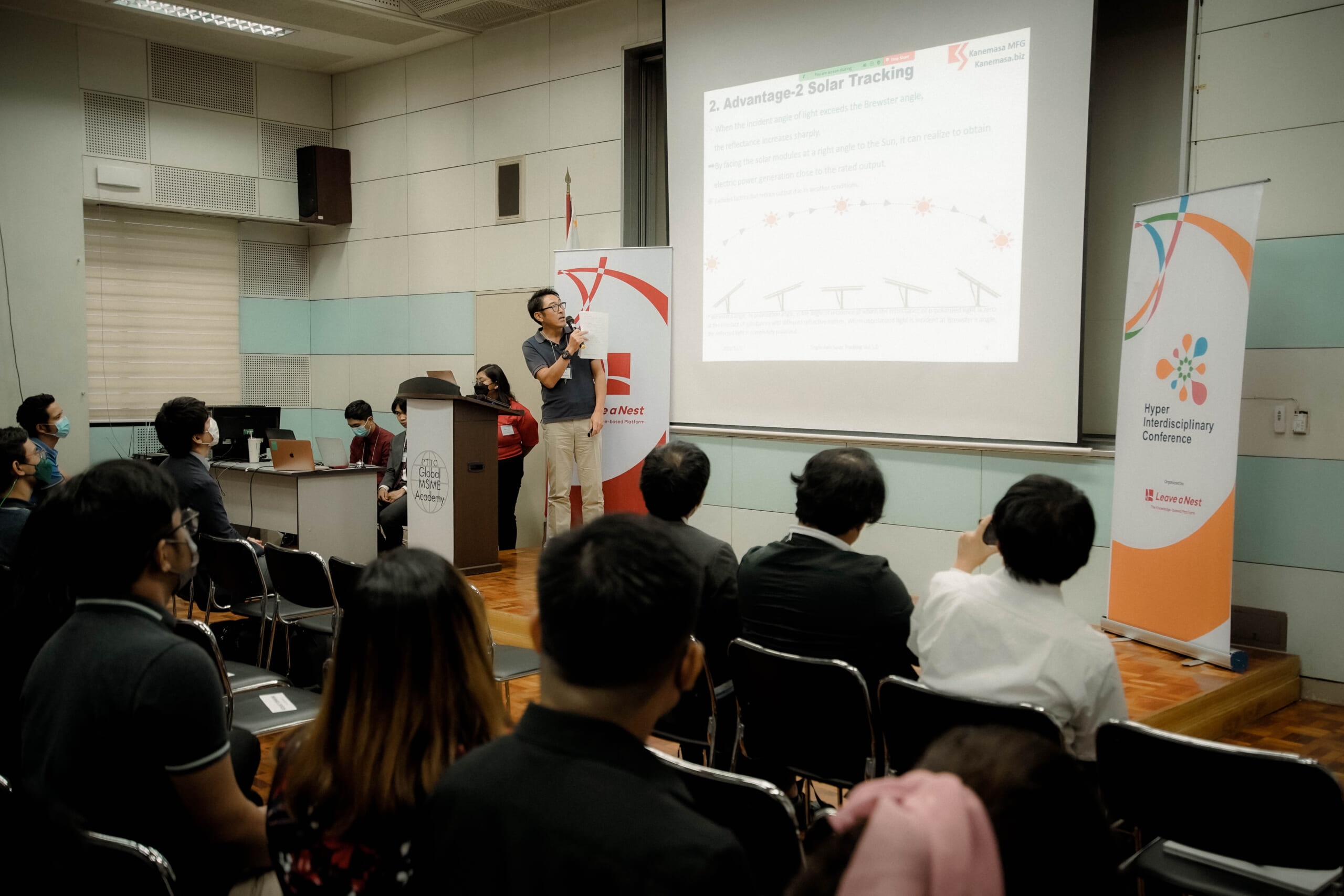 Mr. Seiji Sekine, CEO of Kanemasa Co., Ltd., which is mainly involved in manufacturing train parts in Japan, pitches their solar panel system that maximizes output through following the path of the sun. This research is an initiative of their company to create new business, as it is not directly related to their current railway industry market.
The last part of the whole program involved announcements of other key initiatives of the Leave a Nest Group, which included the awarding of grantees for the Leave a Nest Global Challenge Award (please see here for the list of awardees), as well as Partnership Announcements with Solx Technologies and Galansiyang Inc., both of which will be receiving investments from Leave a Nest in different forms.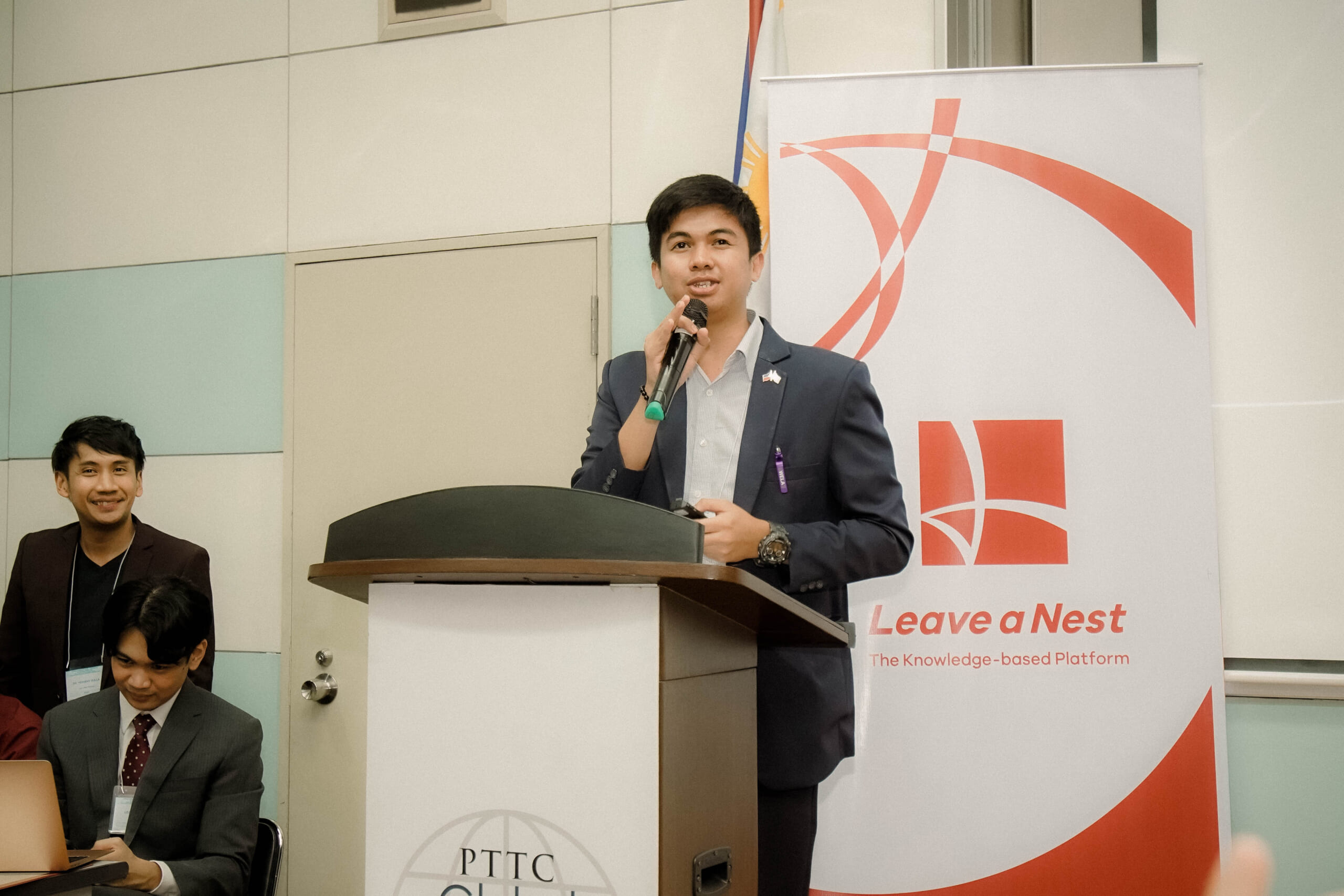 Mr. Nick Paira of Wela Online Corporation, an EduTech startup that Leave a Nest invested in back in 2019, explains their journey of growth after collaborating with the Leave a Nest Group. You can find the news release about the investment here.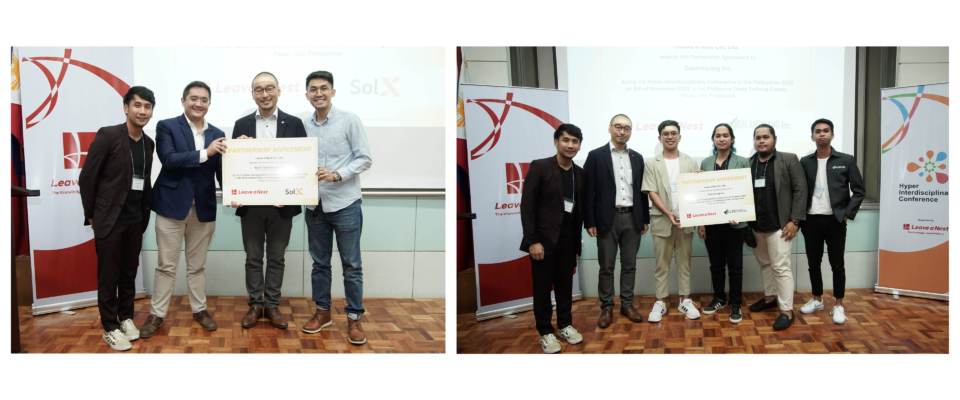 Two (2) deep tech startups, SOLX Technologies Inc. (left) and Galansiyang Inc. (right), during the awarding ceremony of their respective partnership agreements with Leave a Nest Co., Ltd.. It  was awarded Dr. Shuichiro Takahashi, the COO of Leave a Nest Co., Ltd. (Japan), and joined by Dr. Yevgeny Dulla, Managing Director of Leave a Nest Philippines.
All in all, we can definitely say that the conference was a success, and of course, we wouldn't have been able to pull it off without our partners who also graced us with their presence during the event. We would like to again thank Batangas State University,  our Co-organizer, Focus Systems Corporation, our Overall Partner, Sagri Co., Ltd., Melody International Ltd., and Zip Infrastructure, Inc., our Session Partners, Central Bicol State University of Agriculture, our publication partner, and BusinessWorld, WhenInManila.com, and ABS-CBN News, our media partners, for being with us to complete the event.
We are looking forward to having more "fusions" with different stakeholders in academia, industry, and government, not only in the Philippines, but also in Japan, other parts of Southeast Asia, and the world. We hope that you, our dear reader, would recognize that you are one of these stakeholders that can create a ripple to change the course of the Philippines, so do let us know if you have any ideas or projects that you could do with us!
For more information about other HIC implementations in other countries, please access the link below:
Hyper Interdisciplinary Conference Global Website
If you want to reach out regarding HIC in the Philippines, or any of our initiatives, you can use the contact form below:
https://global.lne.st/contact/