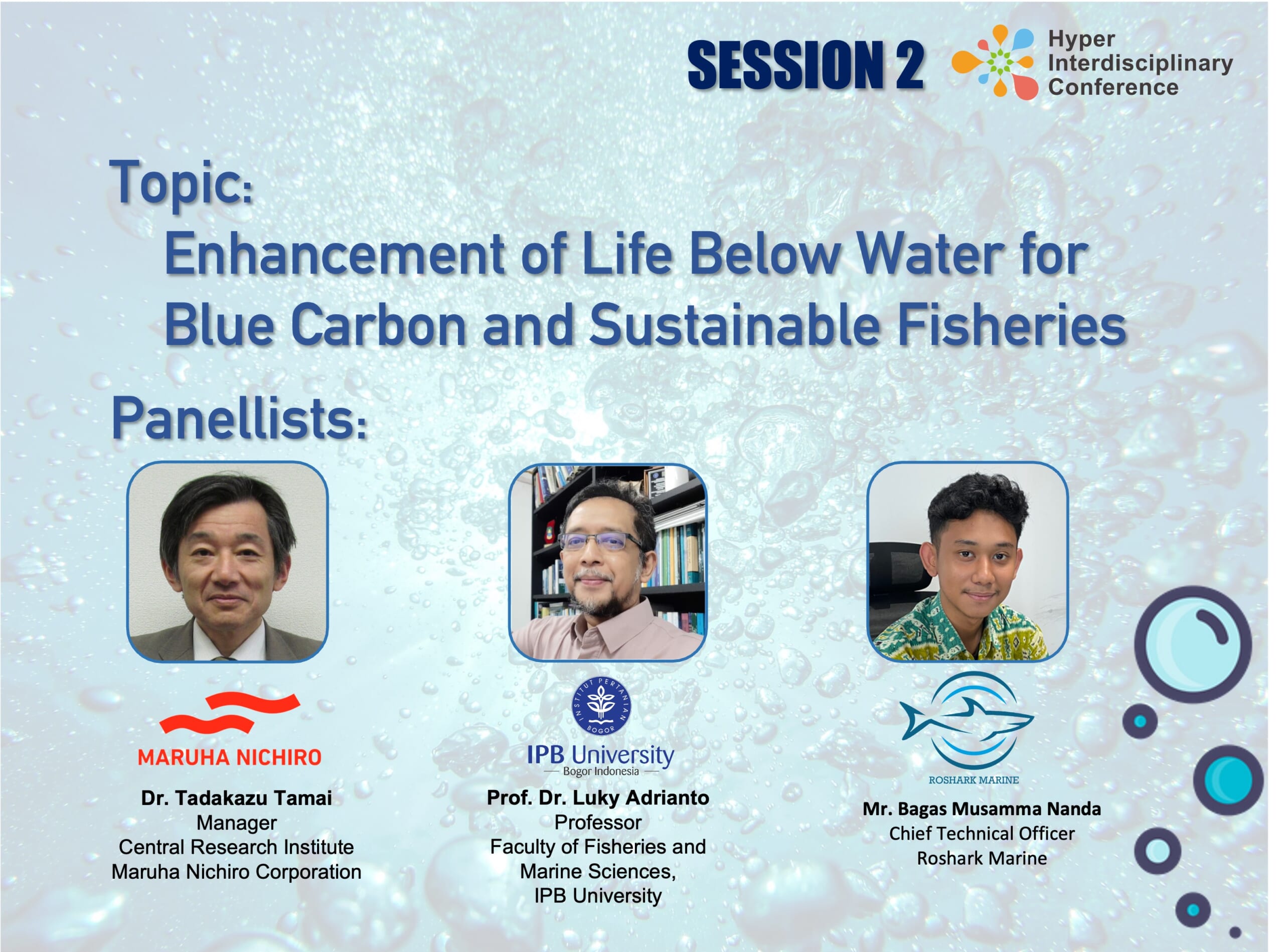 Leave a Nest Malaysia will be having the Hyper Interdisciplinary Conference on 12th November 2022 in Jakarta. We are proud to announce the panellists for Session 2 entitled "Enhancement of Life Below Water for Blue Carbon and Sustainable Fisheries".
This session will address the current blue carbon status including the policies, government and corporate initiatives, and solutions including technologies for blue carbon in Indonesia and how it will lead to sustainable fisheries. The panellist for this discussion will include:
Panel discussion
Dr. Tadakazu Tamai
Manager
Central Research Institute
Maruha Nichiro Corporation
Dr Tadakazu Tamai is a Manager of Central Research Institute, Maruha Nichiro Corporation. He is an experienced researcher in the context of omega-3s study in which he has conducted various studies to explore the benefit of omega-3s including human clinical trials, pharmacological assessment using animals, cell technologies and genetic engineering. He also experienced the health claim approval process by engaging various governments for the application. He is also the leader in utilising public funds for cooperative research with national universities and also other pharmaceutical companies.
Prof. Dr. Luky Adrianto
Professor
Faculty of Fisheries and Marine Sciences, IPB University
Prof. Dr. Luky Adrianto is from the Faculty of Fisheries and Marine Sciences, IPB University, Indonesia. He obtained a PhD from Kagoshima University, Japan in Fisheries Resources Management in 2004. He has been working for more than 20 years in the field of coastal and marine resources management, including fisheries management and governance. His publications appeared in some reputable journals with a total of around 110 articles. He even published FAO's Technical Book on Mainstreaming Fisheries Co-Management in Indonesia which was funded by the ICSF published book. With other colleagues from ZMT Bremen, he co-led SPICE II Cluster 6 on Social-Ecological System Analysis for Coastal and Marine Resources Governance 2005-2010. Since 2010, he has been acting as Regional Task Force in Integrated Coastal Management (ICM) for the PEMSEA (Partnership of the Environmental Management of the Seas of East Asia) which he has been involving in the capacity building program for Cambodia, Thailand and Timor Leste. He is also coordinating a Learning Networks of Ecosystem Approach to Fisheries Management (EAFM) in Indonesia since 2014.
Mr. Bagas Musamma Nanda
Chief Technical Officer
Roshark Marine
Mr. Bagas Musamma Nanda is a young talented innovator from Indonesia. He is a Chief Technical Officer in Roshark Marine, an Indonesian technology startup company that works on ROS (Robot Operating System)-based underwater robots for robust remotely and autonomous tasks. He received his diploma in Computer Engineering from Telkom University. His expertise is on hardware architecture in which he is experienced in carrying out various projects including AUV Research Project at Telkom University, ROV Research Project at Telkom University and also Soccer Robot Research Project at Telkom University.
---
The Hyper Interdisciplinary Conference (HIC) is an initiative of the Leave a Nest Group to bring together experts across disciplines and walks of life, with the aspiration that a good level of diversity is the key to successful innovation. This first edition of HIC in Indonesia will highlight the theme of 
"Blue Archipelago: Revolutionise Indonesian Marine and Coastal Economy".
 Conference Details and Timeline
TIMELINE
ACTIVITY
CONTENT
09:30-10:00
Registration
Registration
10:00-10:15
Opening ceremony
Welcoming Remarks
10:15-11:15
Keynote Session
Enabling Sustainable Coastal Economy to Improve Indonesian Livelihood
11:15-12:00
Research Splash
12:00-01:00
Poster Session
13:00-14:00
BREAK
14:00-15:00
Session 2
Enhancement of Blue Carbon for Life Below Water and Sustainable Fisheries
15:00 - 16:00
Session 3
Underpinning Coastal Economic Transition to Optimize Wealth

16:00-17:00

Session 4

Modernizing Coastal Transportation for Better Accessibility

17:00-17:30

Closing remarks

The award & closing ceremony, group photo
Registration
For those who are interested to join the conference, click the link below to register. Please note that this requires a Leave a Nest ID account, so please make sure to sign up first before proceeding.
You can also register by scanning this QR code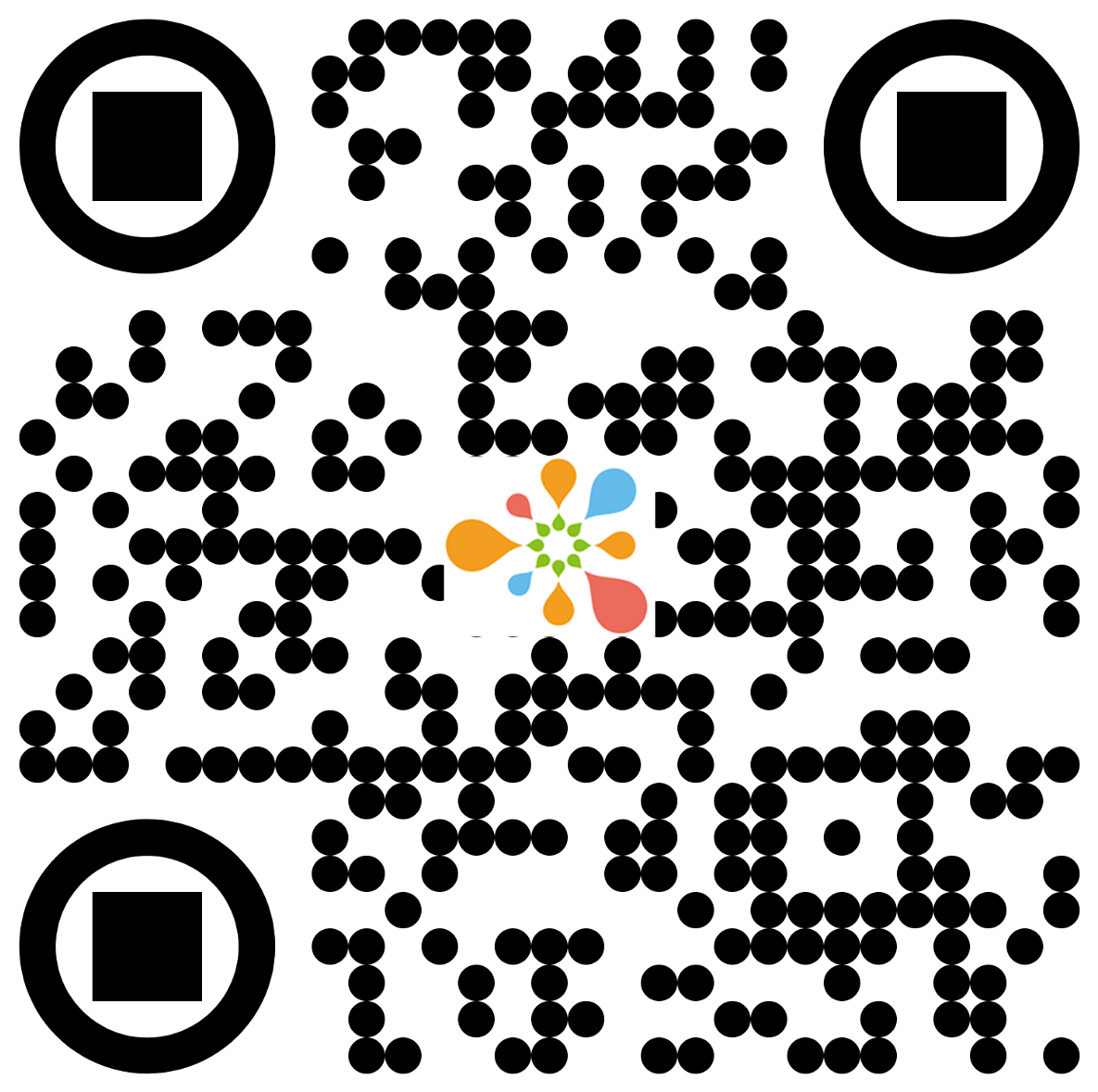 Please take note that the conference is free for all students, faculty, and staff affiliated with academic institutions. For those affiliated with corporate or industry entities, please do not hesitate to email us.
To know more updates about the conference and panelists, watch out for future announcements on the website.
For more details, kindly visit our Official HIC website
For inquiries, drop us an email at [email protected]