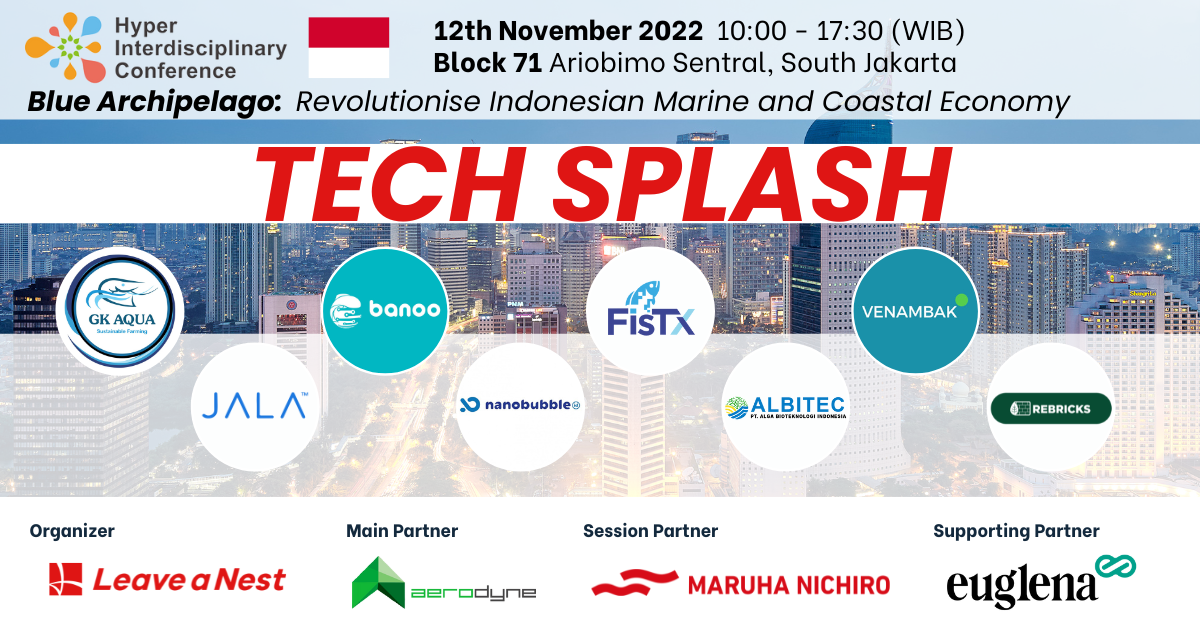 The Hyper Interdisciplinary Conference Indonesia will be happening on the 12th of November 2022. The theme for this year is "Blue Archipelago: Revolutionise Indonesian Marine and Coastal Economy", there will be a total of 4 main sessions with different focuses.
The "Tech Splash" session will be a platform for startups to pitch and share their idea, technology, and product development related to improving the coastal economy and livelihood. The audience will be able to share their feedback on the products or technology to improve the R&D and to have a discussion where a potential collaboration could be created. All presenters will be given 5 minutes to pitch their startups and innovation to the audience, which will comprise various players from government agencies, local and international corporations, researchers and industries. On top of that, this session is made completely FREE OF CHARGE for startups because we believe in investing in new ideas and ventures today to create a better future tomorrow. 
The "Tech Splash" started in Leave a Nest Japan during the 7th Hyper Interdisciplinary Conference in March 2018. It aims to supply a platform for all presenters, regardless of their industries or background as researchers or business ventures, to introduce their research and business to all participants. On the other hand, the participants will be able to learn about a different field with the knowledge and passion of the presenters.
Quoted from Japan:
"In a series of short presentations, the heat of the presenter and the heat of the participants collide, creating new splashes of research ideas and collaborations. That is technology splash."
Since this is a conference that will involve researchers as well, we highly encourage startups to also prepare an A1-sized poster which will be exhibited to all the attendees. 
________________________________________________________________________________________
Tech Splash: Underpinning Coastal Economic Transition to Optimize Wealth
Date: 12th November 2022 (Saturday)
Time: 15:00  - 16:00 (WIB)
Venue: On-site / BLOCK71 Jakarta, Indonesia
Target Attendees: Researchers from academic, government institutions, research centers, startups, NGOs and corporates  (around 100-150 people)
_________________________________________________________________________________________
Below are the startups that are confirmed to join us in HIC Indonesia 2022: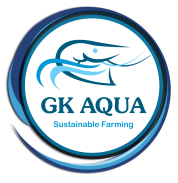 GK AQUA was formed to commercialise and implement its cutting edge technology to improve Freshwater prawn farming efficiency. The neo-female broodstock is male prawns that have been engineered using biotechnology methods to be able to breed naturally with other males. GK AQUA is a Bionexus status company. The BioNexus status which comes with fiscal incentives and support for further improved growth. BioNexus is a special status awarded by the Malaysian Bioeconomy Development Corporation to qualified international and Malaysian biotechnology companies.

JALA is transforming the shrimp industry by offering a vastly improved management system. JALA was founded by shrimp farmers that believe technologies will scale up shrimp production in a sustainable way. They deliver ease in services that are integrated with technology, the provision of aquaculture analysis, and the latest sources of information about aquaculture. Together with JALA, farmers can increase their crop yields with the help of technology, mitigation of failure risks, and sustainable farming. JALA offers a one-stop digital solution for farmers, leveraging their farming practices to ensure profitability and sustainability.

Banoo is an integrated aquaculture technology, that consists of a microbubble aerator, IoT water quality sensor & mobile apps that can increase dissolved oxygen in water up to 10 ppm & has proven to increase fish farmer yield by up to 78% compared to other technologies. Designed for a 100m2 pond – Banoo's aquaculture system is able to increase levels of dissolved oxygen, and enhance fish weight, size and overall viability. The fish farmers can monitor and control pond water quality, view graphic pond condition reports stored on the Banoo mobile phone app as well as automate the microbubble generation based on real-time water quality conditions.

Nanobubble Karya Indonesia (nanobubble.id) is the first nanobubble technology manufacturing company in Indonesia for use in the fields of fisheries, agriculture, animal husbandry, clean and wastewater treatment, and remediation of aquatic ecosystems. Nanobubble's technology produces nano-sized bubbles (70-200 nm) which can significantly increase the gas content (oxygen, ozone, nitrogen, etc.) in the water. Their technology has been used in around 47 regions in Indonesia and exported to 4 countries (Malaysia, Korea, India, and Chile).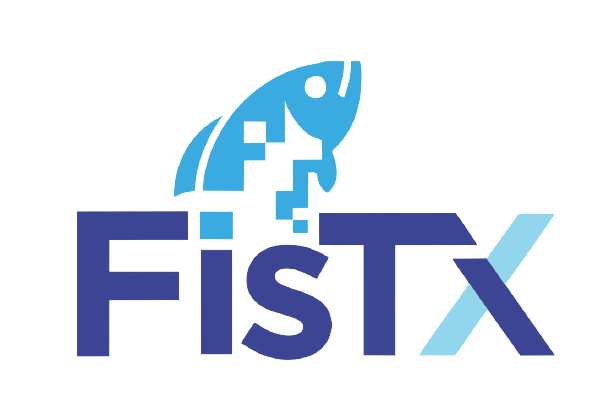 FisTx is a startup with a fishery gene that develops technology-based solutions for aquaculture to support the achievement of productive and sustainable aquaculture. Since its establishment in 2021, Fistx has been providing solutions for aquaculture, which is currently focused on shrimp farming in its early stages. FisTx assists fish and shrimp farmers to reduce harvest risks, and towards sustainable aquaculture business management.

Albitec is a company that innovates to develop microalgae biotechnology for a sustainable future. Microalgae were chosen for cultivation because they do not produce waste, so they do not pollute the environment. From the results of this microalgae cultivation, Albitec can produce various kinds of products derived from spirulina. In terms of operations, Albitec uses renewable energy sources. This is done to support the clean energy mix in Indonesia.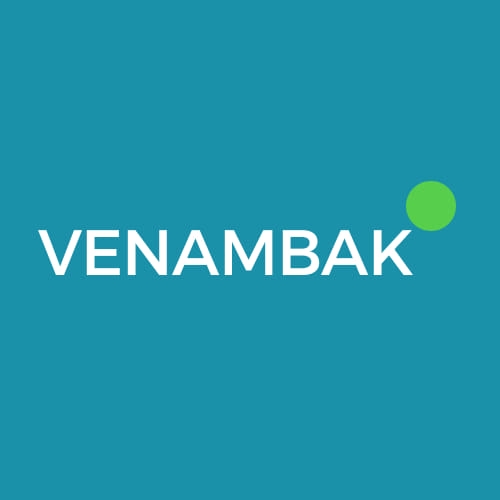 Venambak delivers clean technology in aquaculture with water treatment, automation & energy management to reduce aquaculture waste & energy consumption for urban aquafarm. They assist in project management in sustainable aquaculture farming from its design, construction, testing & farm management service.

Rebricks creates paving bricks with plastic waste to address the country's waste problem. Rebricks are currently capable of making 80 to 100 sqm paving bricks per day. The composition of a square metre of paving brick is 20% plastic waste or around 5kg with a size of 105x21. So far, the company provides two types, rectangular and hexagonal shapes. Their mission is to address the plastic waste problem in Indonesia by creating recycled building materials, to create a better environment for future generations.
________________________________________________________________________________________
The Hyper Interdisciplinary Conference (HIC) in Indonesia 2022 is an initiative of the Leave a Nest Group to bring together experts across disciplines and walks of life, with the aspiration that a good level of diversity is the key to successful innovation. For the first time this year, the conference will be held physically in Jakarta, Indonesia. 
"Blue Archipelago: Revolutionise Indonesian Marine and Coastal Economy"
Conference Details and Timeline
Date:

12th November 2022 (Saturday)

Time:

10:00~17:30 (WIB)

Venue:

BLOCK71 Jakarata,

Ariobimo Sentral, South Jakarta
TIMELINE
ACTIVITY
CONTENT

0930-1000

Registration

Registration

1000-1015

Opening ceremony

Welcome Remarks by Ms. Aisyah Abdul Hamid, Frontier Development Division, Leave a Nest Malaysia Sdn. Bhd.

Special Remarks by Aerodyne Group.

1015-1115

Keynote Speech & Panel Discussion 1

Topic: Enabling Sustainable Coastal Economy to Improve Indonesian Livelihood

1115-1200

Research Splash

Keynote Speech by Euglena 

3 min pitching by researchers

1200-1300

Poster Session

1300-1400

BREAK

1400-1500

Panel Discussion 2

Topic: Enhancement of Life Below Water for Blue Carbon and Sustainable Fisheries

1500-1600

Tech Splash

Topic: Underpinning Coastal Economic Transition to Optimize Wealth

1600-1700

Panel Discussion 3

Topic: Modernizing Coastal Transportation to Boost Fishery-based Ecotourism

1700-1730

Award and Closing Ceremony

Closing Remarks by Mr. Nur Ahmad Zaim Hussin, Director of Leave a Nest Malaysia Sdn. Bhd. 

1730~

Photo Session
Registration
For those who are interested to watch and join the conference, click the link below to register. Please note that this requires a Leave a Nest ID account, so please make sure to sign up first before proceeding.
You can also register by scanning this QR code
Please take note that the conference is only free for students, faculty, and staff affiliated with academic institutions. For those affiliated with corporate or industry entities, please do not hesitate to email us.
To know more updates about the conference and panelists, watch out for future announcements on the website.
For more details, kindly visit our Official HIC website
For inquiries, drop us an email at: [email protected] or [email protected]