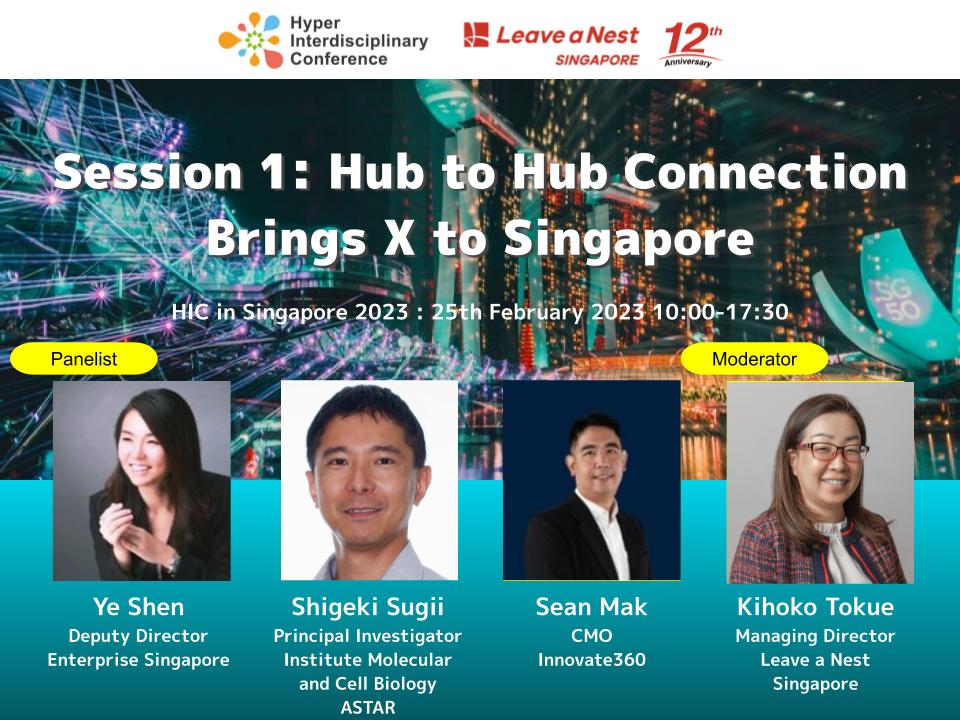 Join us at the Hyper Interdisciplinary Conference in Singapore 2023 on February 25th, 2023 the Meeting Point (73B Ayer Rajah Crescent, Singapore 139966), hosted by Leave a Nest Singapore. We are proud to present the panelists for the first session, titled "Hub To Hub Connection Bring X to Singapore". 
In this session, we will discuss how Singapore can transform from a centralized Hub to a network of hubs to complement different players to build stronger Hubs here in Singapore. Until now each entity has worked hard to build a centralized Hub to gather all that is needed in one place. When the network and infrastructure was not complete, this was the best way to create a Hub. As the community is becoming more mature, we will need to shift the way of defining a hub. Hub is no longer a place where everything is congregated in one place. What does it take for each player to bring in to create true Hub to Hub connection and what will this allow us to do for Singapore will be the focus of the panel discussion.
Panelists
Ye Shen, Deputy Director, Enterprise Singapore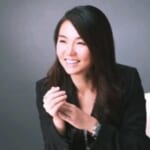 Ye Shen graduated from Stanford University with a Master of Science in Management Science and Engineering. She worked as senior officer at Singapore Economic Development Board before moving to the Ministry of Trade and Industry as assistant Director. Worked as Investment manager at SEEDS Capital before she moved to Enterprise Singapore to take up the Deputy Director position.
Shigeki Sugii, Principal Investigator, Institute Molecular and Cell Biology ASTAR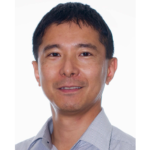 Shigeki Sugii leads the Laboratory of Fat Metabolism and Stem Cells as a Principal Investigator at the Institute of Molecular and Cell Biology (IMCB). Shigeki also holds a joint appointment at Duke-NUS Medical School. He was a Group Leader at Singapore Bioimaging Consortium (SBIC), A*STAR (2011-19) and at Institute of Bioengineering and Bioimaging (IBB), A*STAR (2019-2021), before joining IMCB. Shigeki graduated with B.S. in Agricultural Chemistry from Kyoto University, Japan and received his Ph.D. in Biochemistry at Dartmouth Medical School, USA.
Sean Mak, CMO, Innovate360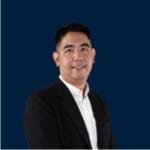 Sean graduated from Singapore Institute of Management with a Bachelor of Business Administration. He has experience in investment space as well as management experience in MMLab. He joined Innovate 360 and now he is the Chief Marketing Officer for the company.
He specialize in venture funding, strategic partnerships in the Agri and Food tech space.
Moderator
Kihoko Tokue, Managing Director, Leave a Nest Singapore
Dr. Tokue is Managing Director of Leave a Nest Singapore, and Founder of Leave a Nest Malaysia. She was born in Tokyo but raised in Southeast Asia, studied a bachelor degree in America and then moved to Australia for a Master and PhD degree carrying out field work. Currently she is creating a platform in ASEAN to nurture the next generation innovators, startups involving business development partners from industry. Her dream is to one day bring a change to a world with advancement of science and technology with true understanding and appreciation for nature.
The Hyper Interdisciplinary Conference in Singapore 2023 promises to be a valuable opportunity for experts to share their knowledge and insights on the possibilities for Hub to Hub connection for each player. Don't miss this chance to learn and discuss the opinions and ideas on how we can bring each player to bring in value to connect Hub to Hub inclusive way of developing the communities.
The Hyper Interdisciplinary Conference (HIC) is an initiative of the Leave a Nest Group to bring together experts across disciplines and walks of life, with the aspiration that a good level of diversity is the key to successful innovation. This 2023 edition of HIC in Singapore will highlight the theme of 
"Hub to Hub Connection: 
Singapore Taking its First Leap 
Towards True Community"
Conference Details and Timeline
Date: 25th February 2023

Time: 10:00~17:30 (GMT +8, Singapore time)

Venue: the Meeting Point, 73B Ayer Rajah Crescent, Singapore 139966
10:00-10:15     Opening Ceremony
10:15-11:00     Research Splash
11:00-12:00     Poster session
12:00-13:00     Lunch/Networking
13:00-14:00     Keynote Session: Hub to Hub Connection Brings X to Singapore
14:00-15:00     Can We Create Real Alternative Reality?
15:00-16:00     Next IT ~Infrastructure Transformers~ What are we transforming to?
16:00-17:00     Translating Tech from Lab to Market: Towards unlocking market needs
17:00-17:30     Closing remarks
For those who are interested to join the conference, click the link below to register.
→Registration as audience←
Please note that this requires a Leave a Nest ID account, so please make sure to sign up first before proceeding. Free to attend for all with registration
If you are researcher wanting to share your research ideas/results register to join poster session with research splash by clicking link below
→Registration as splash/poster presenter←
To know more updates about the conference and panelists, watch out for future announcements on the website.
For more details, kindly visit our Official HIC website
For inquiries, drop us an email at info-asia "at" lne.st
https://hiconf.lne.st/conference/singapore2023/