Leave a Nest held the Kagawa Forum 2022 of the Hyper Interdisciplinary Conference last Saturday, December 3, 2022.
The theme of the conference was "Building Bridges from Setouchi to the World's Deep Issues," with a keynote speech by Jay Arniel Gajudo, co-founder and CEO of the Philippine startup Galansiyang Inc. The forum also featured sessions by five partner companies and organizations, as well as poster and booth presentations of 60 abstracts. For details of the program of the Kagawa Forum 2022, please click here.
A total of 130 people visited the event, including researchers, venture companies, large companies, core companies, small and medium-sized companies, town factories, producers, ministries and local governments, and junior and senior high school students.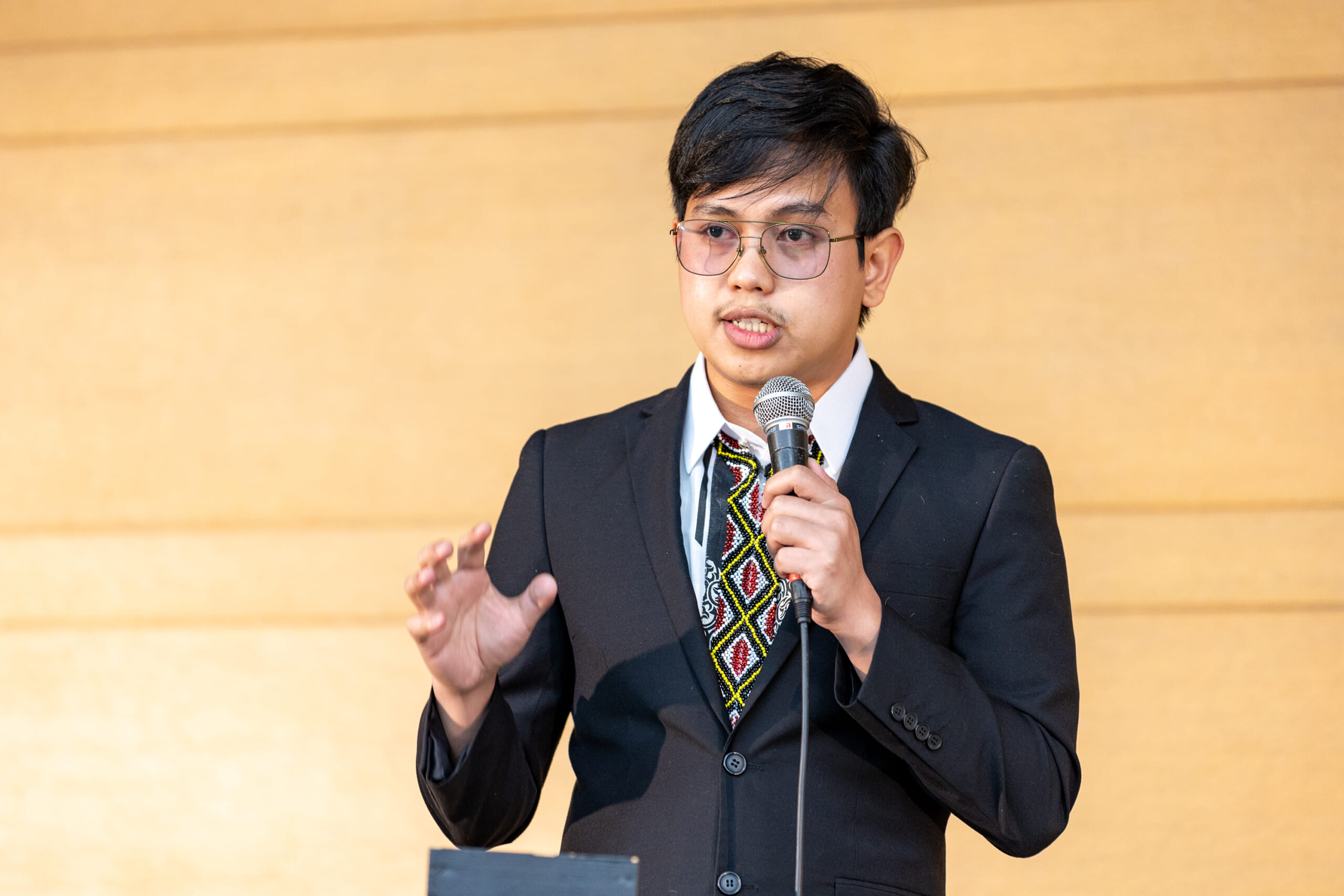 ▲Jay Arniel Gajudo, Keynote Speaker, "Building a Bridge between the Philippines and Japan to Solve Forest Problems with Reforestation Drones
Co-Founder and Chief Executive Officer, Galansiyang Inc.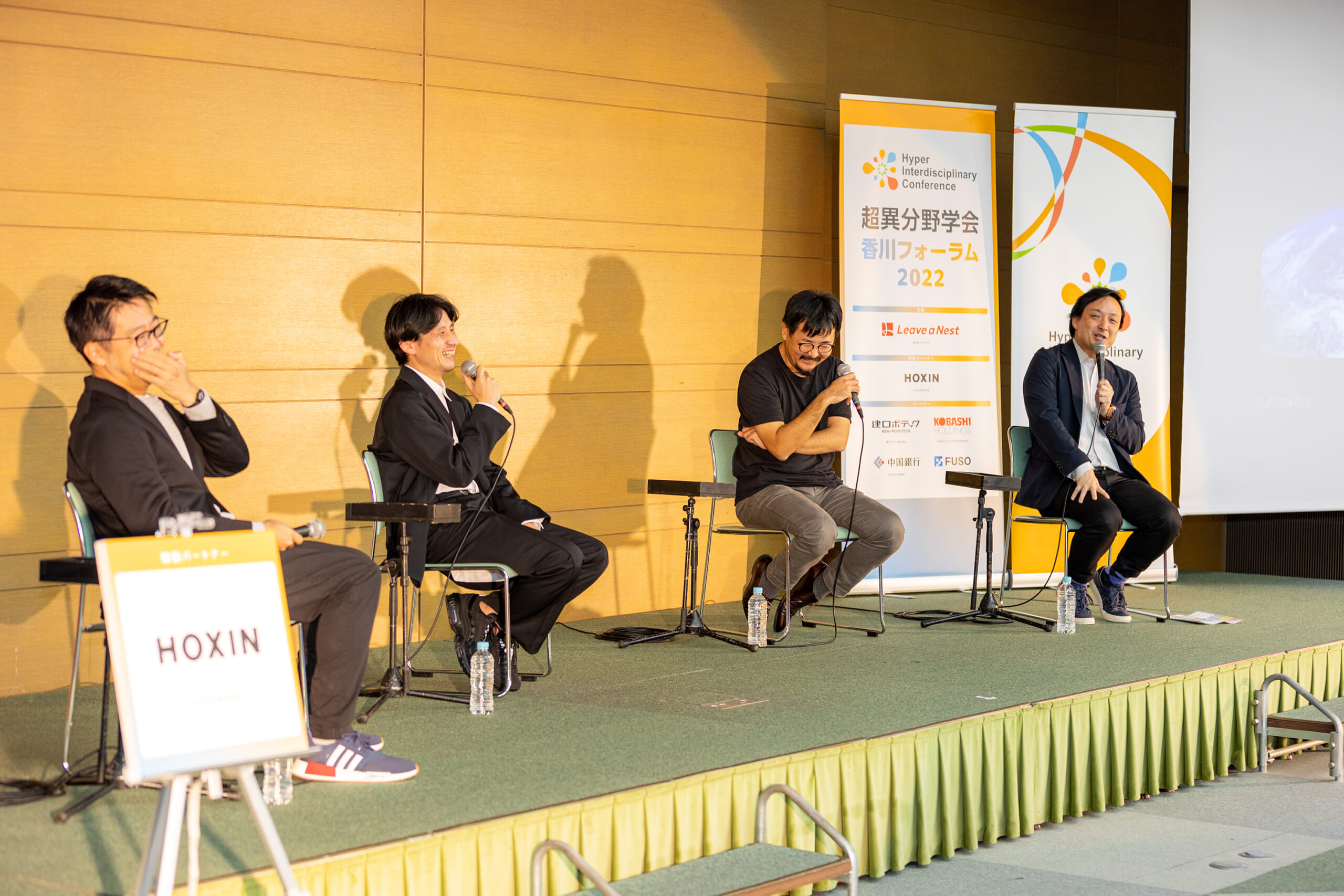 ▲Session (photo shows "How core regional companies can support ventures originating from the region" with HOXIN Corporation as session partner)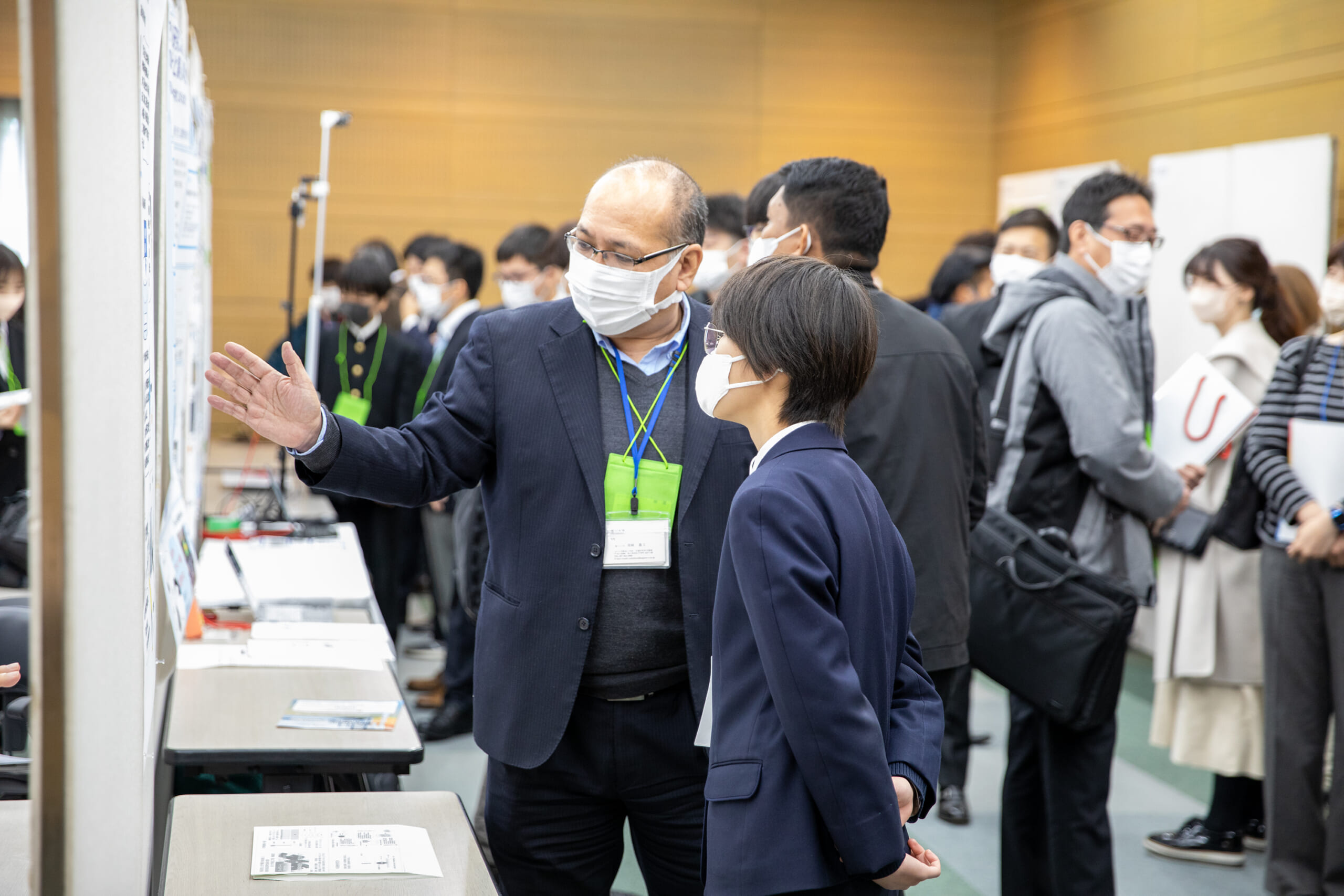 ▲Poster and booth presentations (researchers from the Philippines also presented at the event)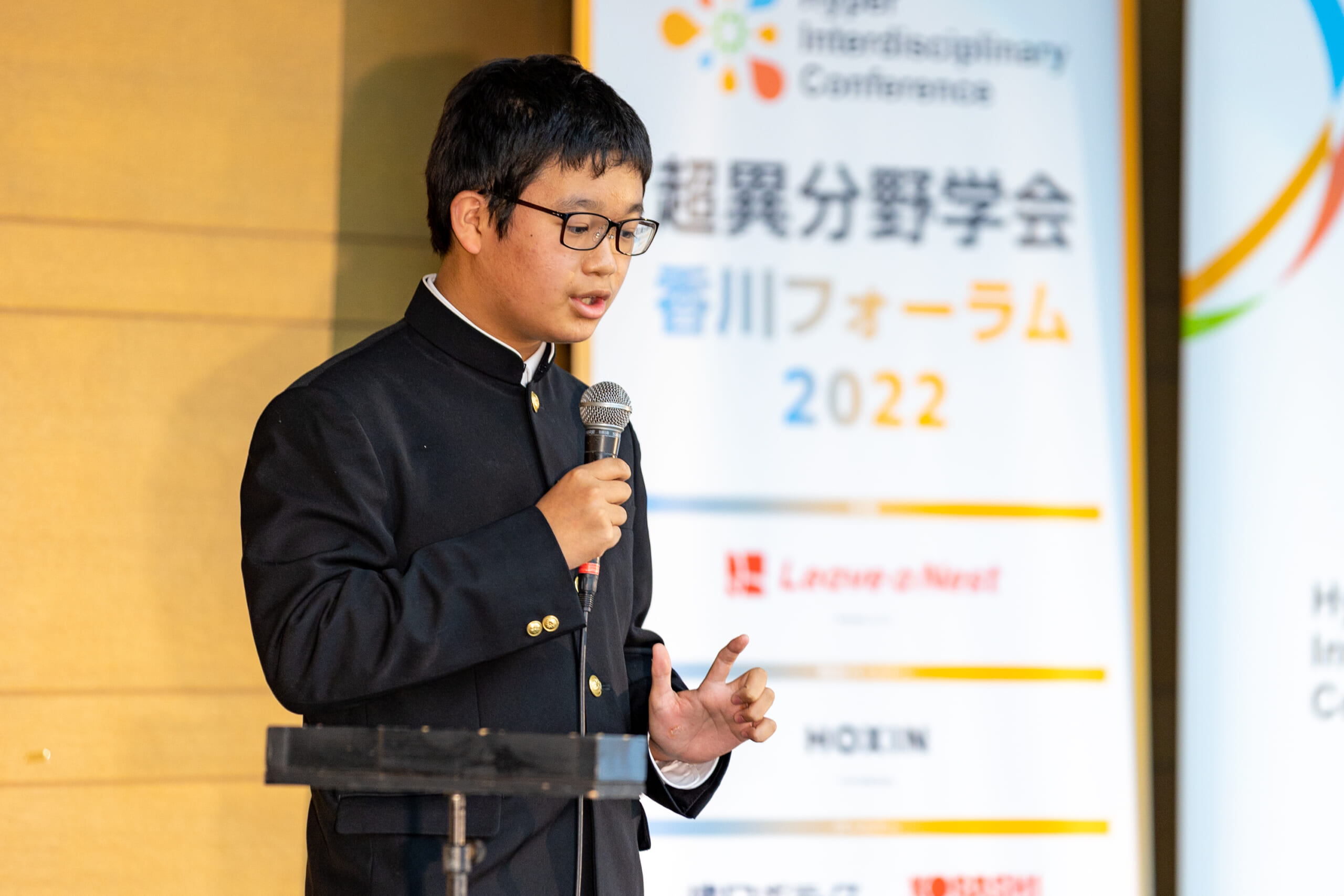 ▲Technology splash (there was also a short pitch from a middle school student)
The selected poster and booth presenters received certificates from the partner companies and Leave a Nest, respectively.
【HOXIN Award (HOXIN Corporation)】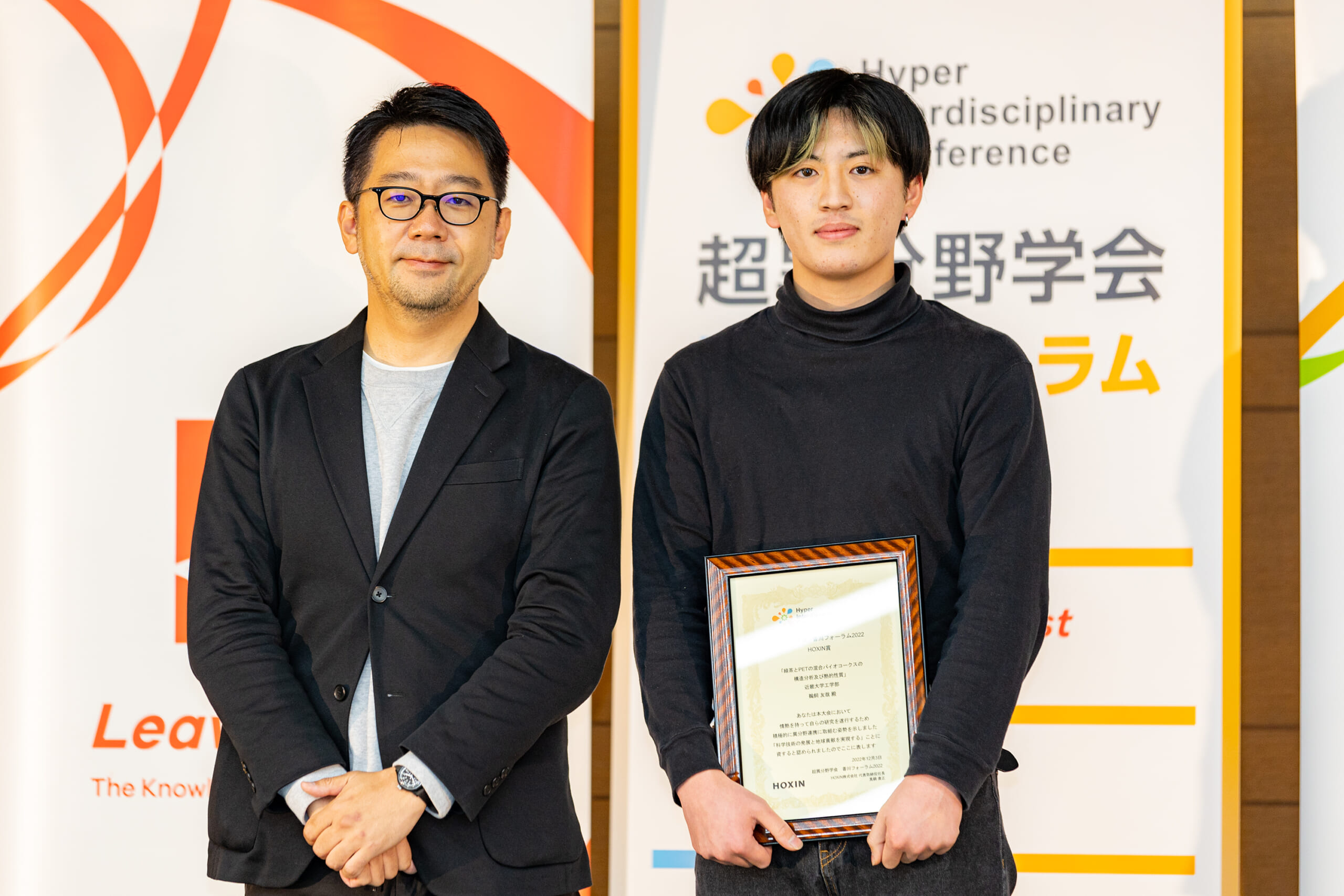 Awardee: Mr. Tomoya Ukai, Faculty of Engineering, Kinki University
Title of Presentation: Structural Analysis and Thermal Properties of Mixed Green Tea and PET Bio-Cokes
【The Chugoku Bank Award (The Chugoku Bank, Ltd.)】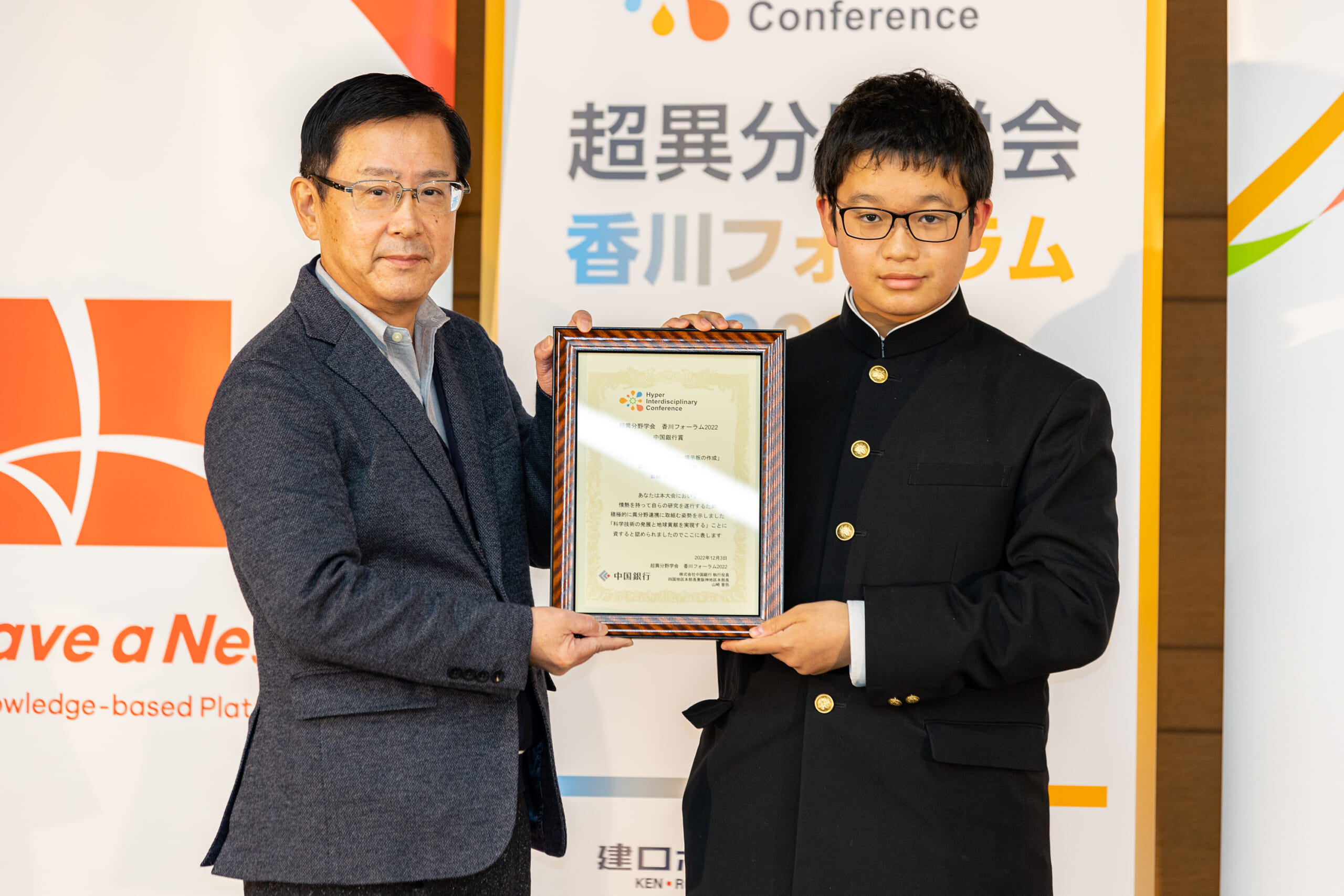 Winner: Yuichiro Iwato, Okayama Koriyama Junior High School
Title of Presentation: Creation of a Free Bulletin Board for Use in Times of Disaster
【FUSO Award (FUSO Corporation)】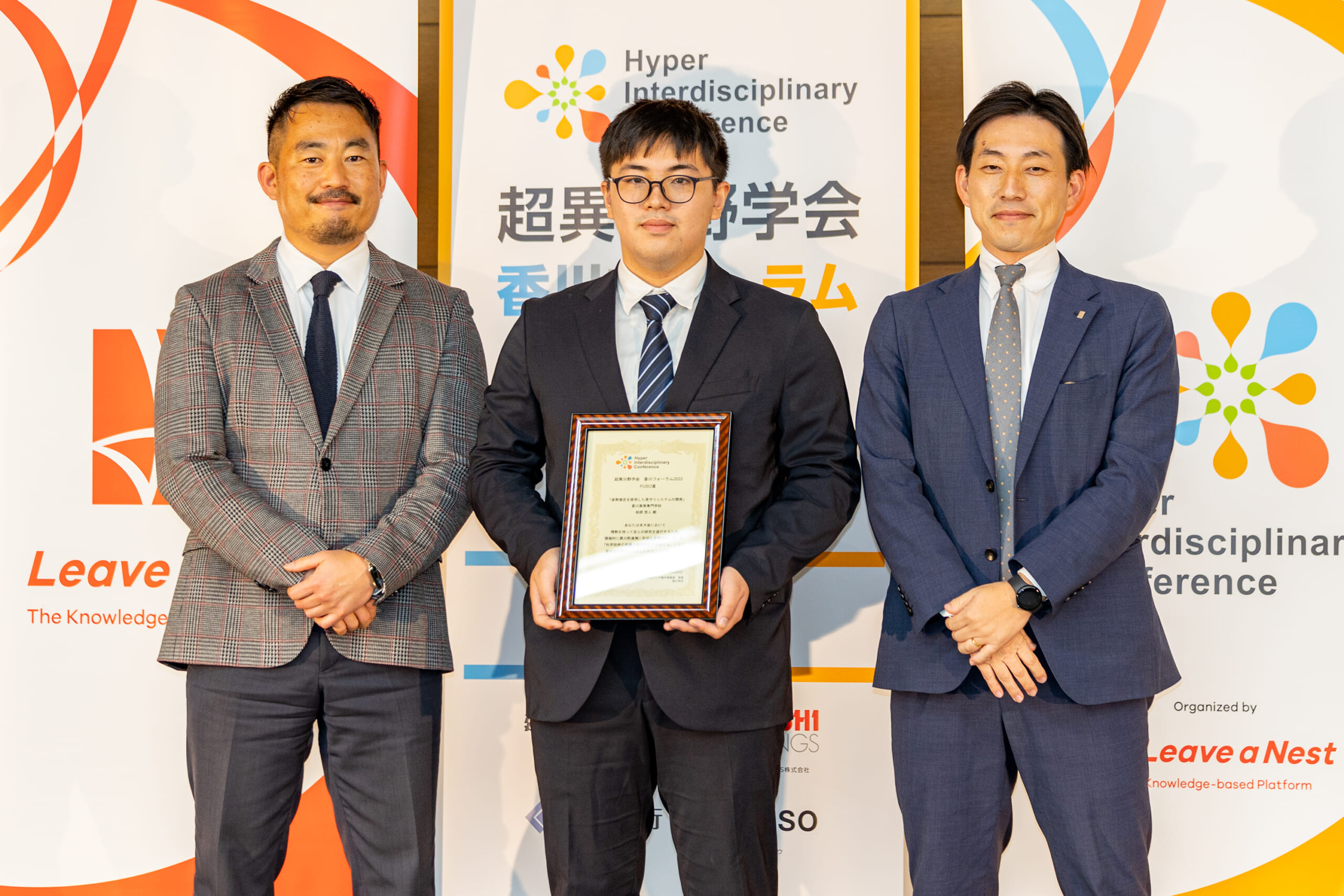 Winner: Mr. Yuto Kashiwabara, Kagawa National College of Technology
Title of Presentation: Development of a Watch-over System Using Posture Estimation
【Kagawa Forum Award (Leave a Nest Co., Ltd.)】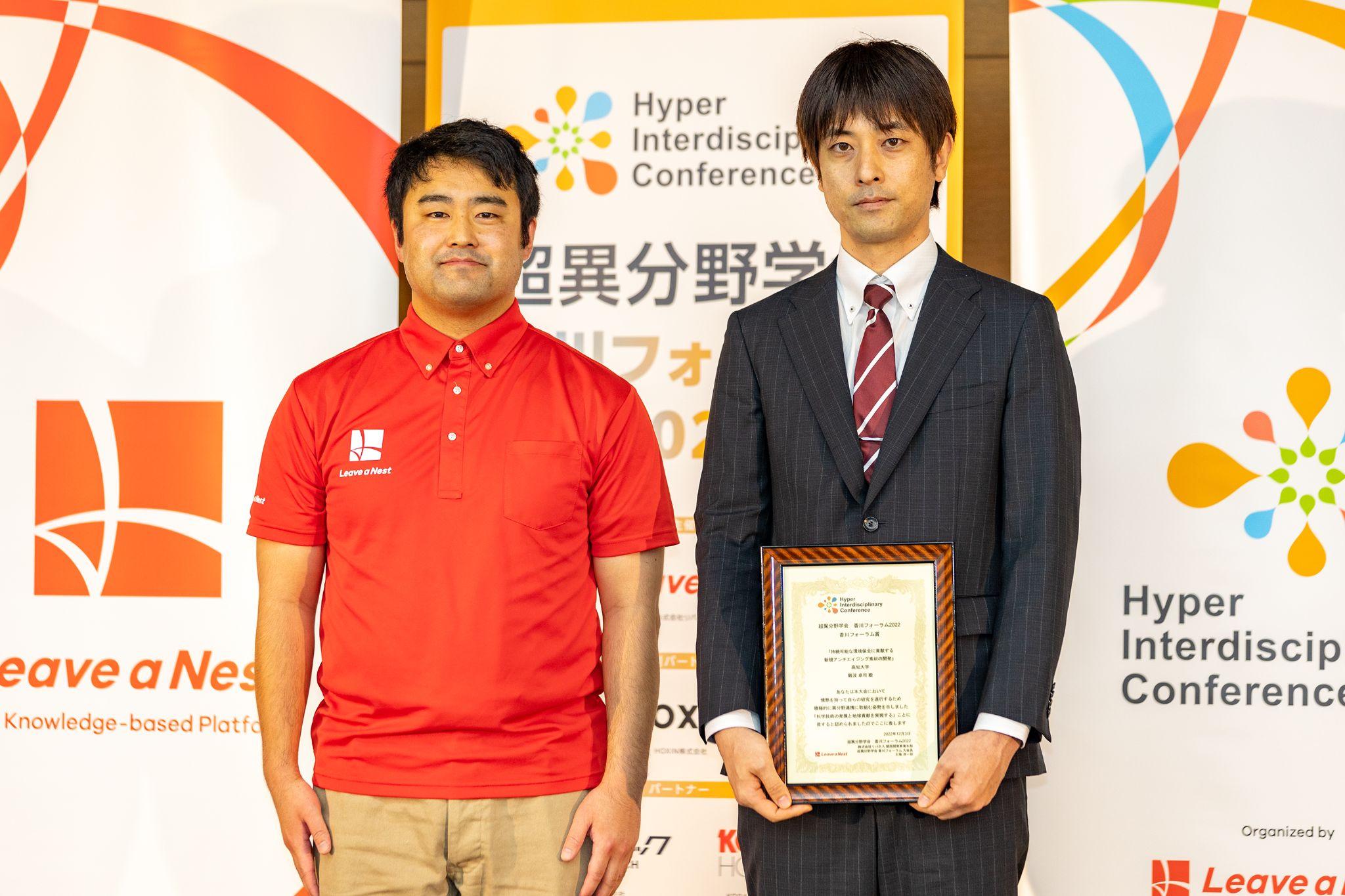 Awardee: Mr. Takuji Namba, Kochi University
Title of Presentation: Development of Novel Anti-Aging Materials that Contribute to Sustainable Environmental Conservation
The Hyper Interdisciplinary Conference is a place where participants from different fields and industries bring their own knowledge, collaborate across barriers, and create new knowledge. This time, the bridge of knowledge exchange went beyond national borders to the world, where participants shared and discussed their deep issues and how they can be solved. We will continue to build a knowledge manufacturing ecosystem that enables us to cross the bridges we have built from Kagawa and Setouchi to solve the world's deep issues by holding super interdisciplinary conferences in the future. The next Kagawa Forum is scheduled for Saturday, December 2, 2023, and we look forward to hearing from you if you are interested in participating as a poster, booth, or partner company.
For inquiries, please contact
Leave a Nest, Research and Development Division (Ishio, Kishimoto)
e-mail : [email protected]