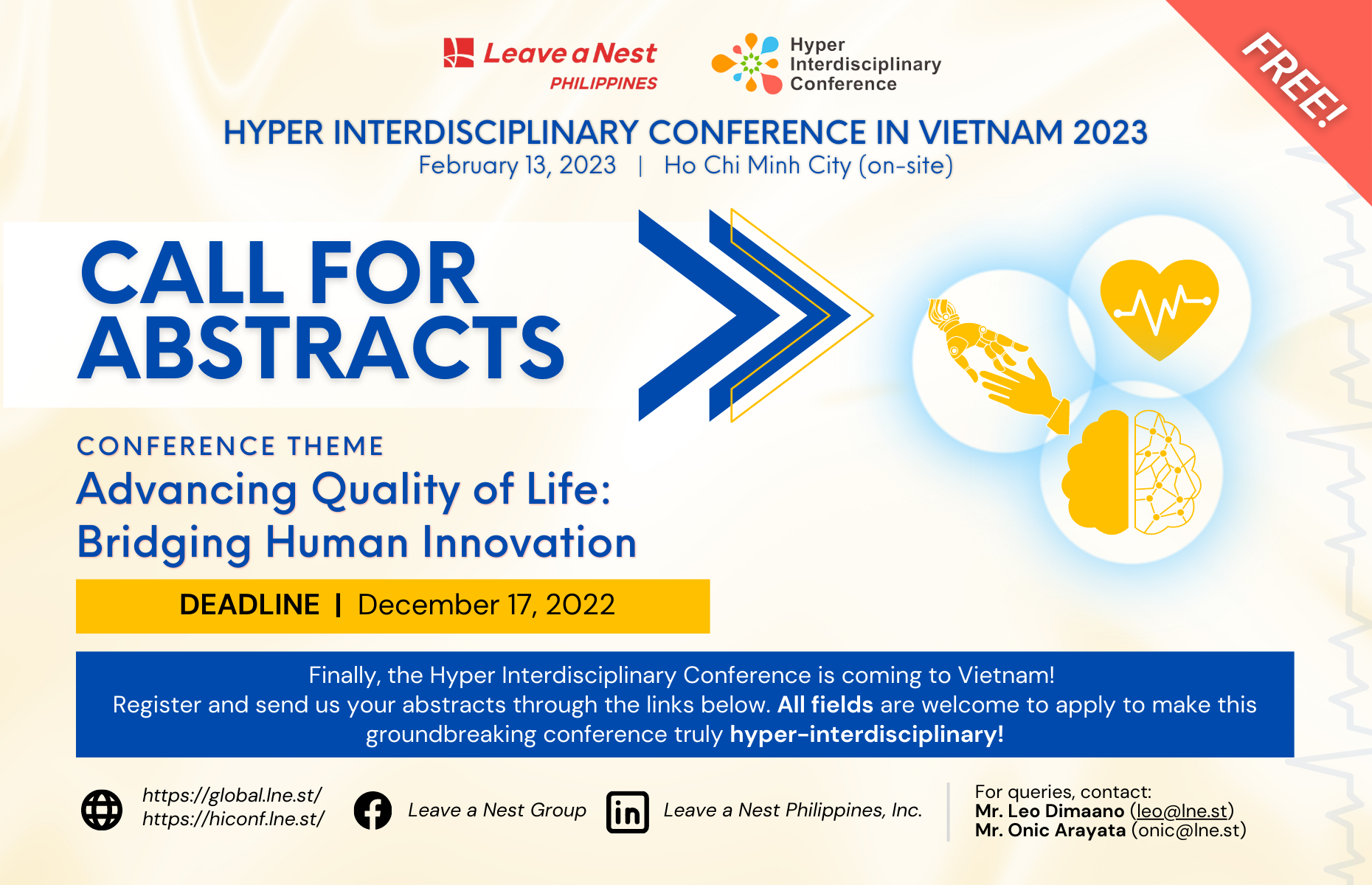 After a successful run in Manila, Jakarta, and Bangkok, the Hyper Interdisciplinary Conference (HIC) is coming to Ho Chi Minh City. To be held on February 11, 2023, this will be the first HIC in Vietnam. HIC is one of the Leave a Nest Group's pillar events and is a medium  for researchers, large corporations, venture companies, and public institutions, regardless of their field or industry,  to fuse their knowledge and technology through discussion, to answer the most relevant research questions of our time, and to promote cutting-edge research that transcend barriers. We are calling Vietnam-based researchers from all fields to join the conference to make it truly Hyper Interdisciplinary.
For HIC in Vietnam 2023, Leave a Nest will be "Advancing Quality of Life: Bridging Human Innovation''. Inspired by the Vietnamese culture that values holistic well-being, the conference will zoom into its three main components: Human Health, Education, and Technology that improves everyday life. Participants can expect to engage experts from these fields in panel sessions that would deep dive into deep issues faced by Vietnam and the World. Researchers will also be given the chance to discuss their research progress in a 2 minute pitch during the Research Splash and visually exhibit their works in the Poster Presentation. Joining the conference as either a presenter or an attendee is FREE OF CHARGE.
The tentative schedule of the program is as follows:
Start Time
Activity

9:00 - 10:00

Registration

10:00 - 10:15

Opening Ceremony

10:15 - 11:15

Keynote Session:


Aspects Surrounding Quality of Life

11:15 - 12:00

Research Splash

12:00 - 13:00

Lunch Break

13:00 - 14:00

Poster Session

14:00 - 15:00

Panel Session 1


Inspiring the Next Generation, Securing QoL of the Future

15:00 - 16:00

Panel Session 2


Bridging Smart Industries for Society

16:00 - 17:00

Awarding, Announcements, and Closing Ceremony
This will be an on-site event to be held in Ho Chi Minh City Vietnam. The exact venue will be announced later.
SIGN-UP NOW! 
If you have research that you want to share with the world, we are inviting you to apply through this link. (or copy paste this URL: https://global.lne.st/HICVN23Presenter)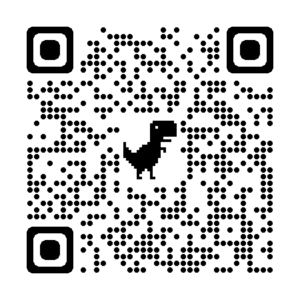 Applications are open until December 17, 2022.  Limited slots for presenters are available so make sure to apply early. Again, joining the conference is for free.
Also check the Leave a Nest Global Website and follow our social media pages on Facebook and LinkedIn to get the latest updates about HIC in Vietnam 2023 and Leave a Nest's other activities. If you have any questions or concerns regarding HIC in Vietnam 2023, please do not hesitate to send an email to Mr. Leo Dimaano ([email protected]) or Mr. Onic Arayata ([email protected])