Panel Session2: DX in Thai Agriculture
Agriculture and Food Tech is receiving interest from various sectors this past few years in order for us to feed the ever increasing population on a global scale. Thailand has been the world central kitchen and demand is growing but at the same time we know that many of the tasks are still being carried out manually. The industry is still heavily dependent on man power.
In this session we will hear from researchers turned entrepreneurs, and ecosystem builders from Thailand and Japan. Dr. Kunn will be sharing about technology which can improve supply chain in shrimp industry. Mr. Matas will be sharing about rice farmers benefit for incorporating drone technology to monitor the crops. Sagri's Dr. Tanaka also talking about monitoring technology on crop fields yet from the satellites. Dr. Noppadon from NECTEC has started a startup based on the research output. 
This session will give a good overview on the environment surrounding deep tech food/agriculture startups in Thailand. As well as to understand about the future direction of how industry will evolve with incorporating the technology. It seems we will not be loosing viable jobs due to machine taking over the scope. 
To register to join Hyper Interdisciplinary Conference Click Here
Invited Speakers: 
Picture 1.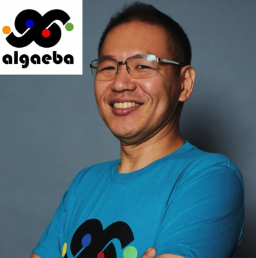 Dr. Kunn Kangvanasichol, CEO/Founder, Algaeba
Kunn has background in electrical engineering. He got his Ph.D. from Queen's University Belfast, United Kingdom. He worked at PTT public company limited as a researcher from 2005 – 2016. After that he left PTT to start Algaeba. He started the company to make food sustainable and affordable to increasing population. He started solving problems in aquaculture industry where he saw opportunity of this growing industry. The first product is SeaThru COUNTER, where kunn combined the knowledge and expertise of his team and himself. SeaThru COUNTER uses Artificial Intelligence and Computer Vision to achieve more than 95% accuracy in animal counting. Right now, this product is gaining traction in Thailand. Kunn would like to see the new standard of quantification based on his team's invention
Picture 2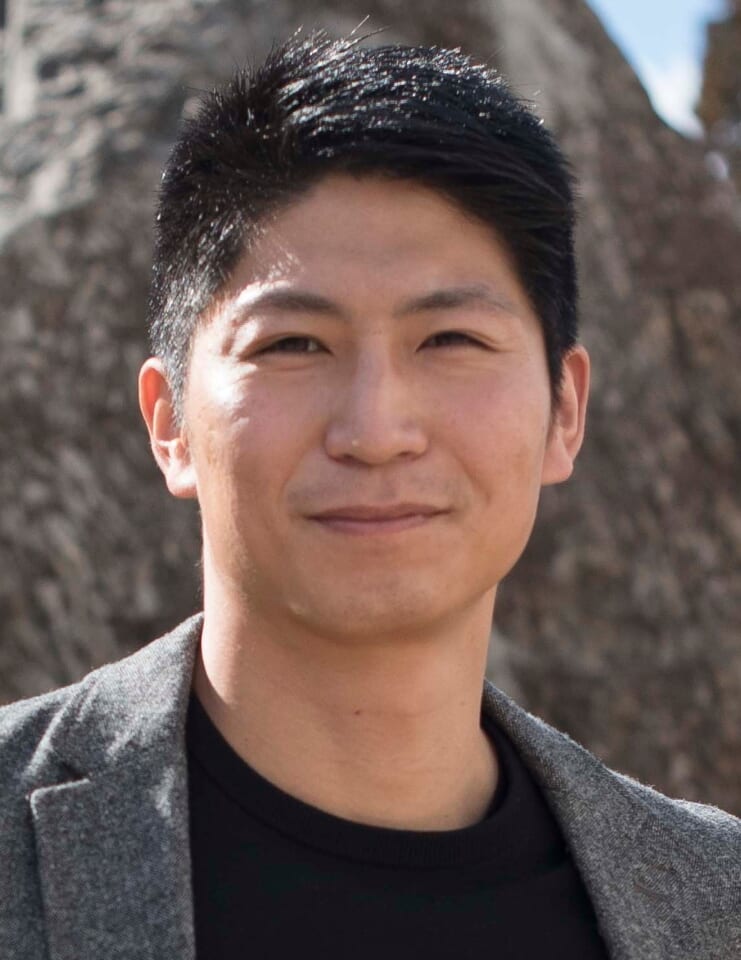 Dr. Takeshi Tanaka, Chief Technology Officer, Sagri Co., Ltd.
Dr. Takashi Tanaka received his PhD in Agriculture at Graduate School of Agriculture, Kyoto University, and started to work as Assistant Professor at Faculty of Applied Biological Sciences, Gifu University in 2017. He is studying data analytical approaches for agronomy and crop science using precision agriculture technologies such as satellite/UAV-based remote sensing and yield monitoring systems. In order to implement data-driven agriculture, he joined Sagri Co., Ltd as CTO in 2021. He has a great experience in developing machine learning models that contribute to decision support systems in farm management. His ultimate goal of R&D is to enhance farmers' income and agricultural productivity while reducing environmental impacts. He was promoted to Associate Professor in 2022.
Picture 3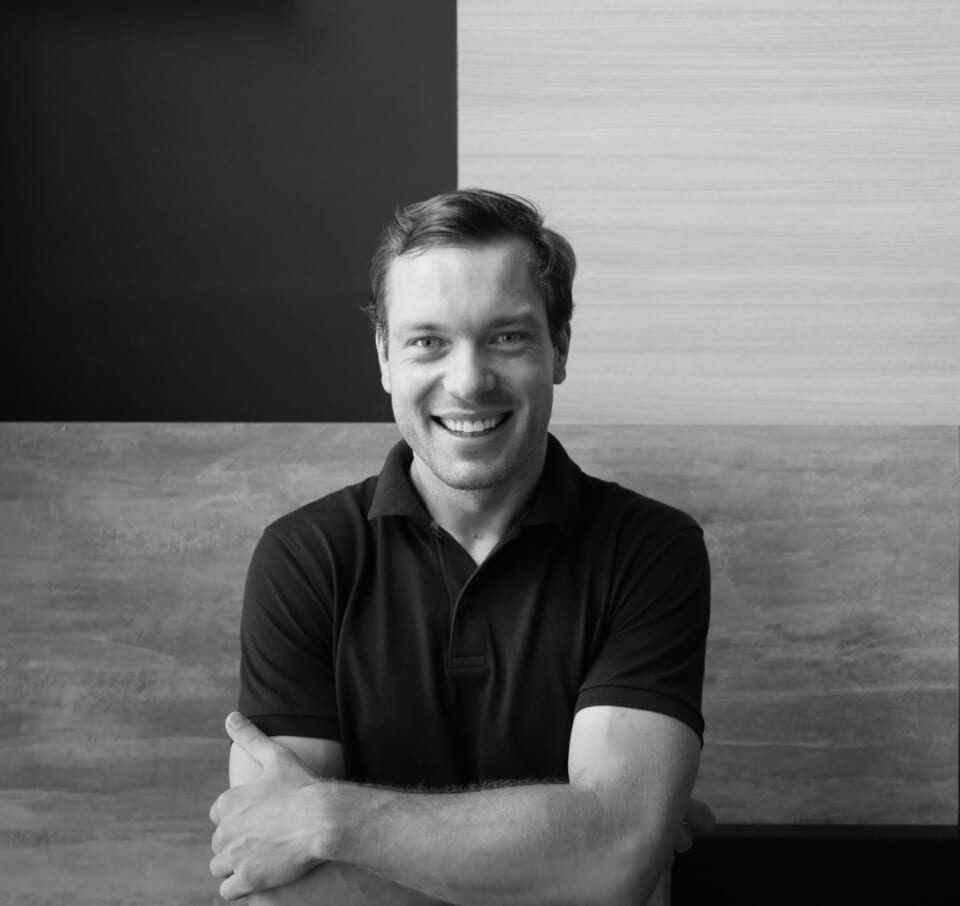 Mr. Matas Danielevicius, CEO, Gaorai Co., Ltd.
Mr. Matas is  a co-founder of Whatnot Startup Studio, an agri-tech platform - Gaorai and a theatre/film actor. I have artistic, business development and startup backgrounds, and interests across industries and geographies. I am proud to say that I was a part of some exciting and groundbreaking projects. I had a chance to see the creative and product-building process from many different angles, as an entrepreneur, lecturer, workshop leader, actor, director, and producer. 
Picture 4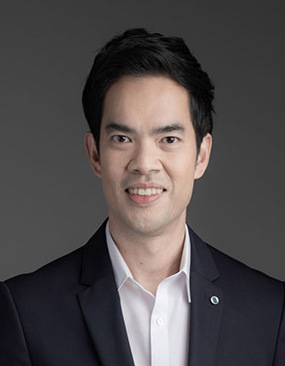 Dr. Noppadon Nuntawong, Director of Spectroscopic and sensing devices research group, NECTEC 
Noppadon Nuntawong received Ph.D.in Optical Sciences and Engineering and joined National Electronics and Computer Technology Center (NECTEC), Thailand in 2008. He is currently the Director of Spectroscopic and Sensing Devices Research Group (SSDRG), which is one of the key research units under NECTEC. His main research activities include spectroscopies, opto-electrochemical sensing, and machine learning; those can be used for applications in agricultures, forensics, and medical diagnostics. One of his highlighted research innovations is ONSPEC, which can be readily used for detections of the trace amount of many substances and can be utilized in a wide range of agricultural applications.
Picture 5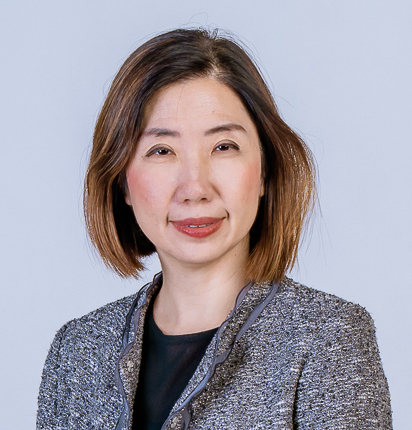 Moderator: Dr. Wanwipa Siriwatwechakul (Jeab), Head of Corporate Innovation University, RISE. 
Dr. Wanwipa (Jeab) received a chemical engineering degree from MIT, and PhD from Princeton University, USA. She received a prestigious King Scholarship from Royal Thai Government. She has more than 10 years of teaching experience at Thammasat University, and she has advised private corporations and public offices about research and technology development. Dr. Wanwipa participated in TechPlanter Thailand Demo Day 2019, and won the Mitsui Chemicals Awards. She is expertise in Bioconversion of waste water to high value products and Bio-Process development and intrapreneurship and innovation ecosystem development.
To register to join Hyper Interdisciplinary Conference Click Here