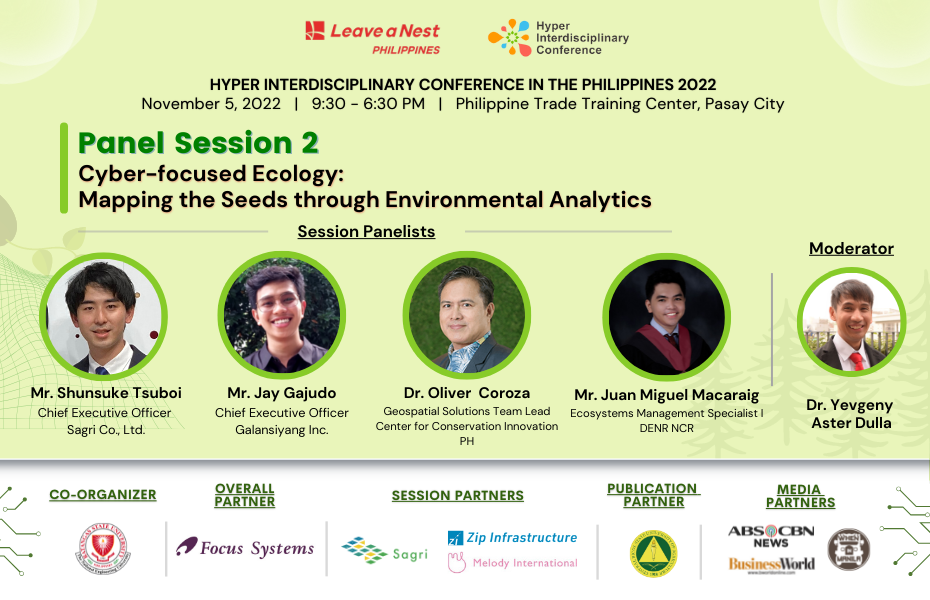 On November 5, 2022, Leave a Nest Philippines will be conducting the Hyper Interdisciplinary Conference in the Philippines 2022. Aside from the Keynote Session, the conference will have 3 Panel Sessions that will explore data analytics and IT integration in different verticals. For the 2nd Panel Session, it will be related to the application of IT in the forestry sector. We want to share the panelists for this panel session entitled "Cyber-focused Ecology: Mapping the Seeds through Environmental Analytics". 
As a country with a vast amount of natural resources just like most parts of Southeast Asia, the Philippines has been historically the target of foreign countries to acquire such. An example of these sought after resources are timber, which made the Philippines one of the main destinations for wood in the past. Currently however, timber only accounts for less than 1% of the total exports, mostly due to lack of resources resulting from unsustainable forestry practices as well as resource abuse behind the scenes. Even though the government is doing its fair share of effort, this is something that can only be addressed through the collaboration of different sectors, and even different countries.
In this session, participants are expected to learn how current research-based technology can solve social and environmental problems, particularly in the forestry sector. These will be covered by Mr. Shunsuke Tsuboi and Mr. Jay Gajudo, who are Founders and Chief Executive Officer of their own data-driven startup companies, Sagri Co., Ltd and Galansiyang Inc. 
---
Session Panelists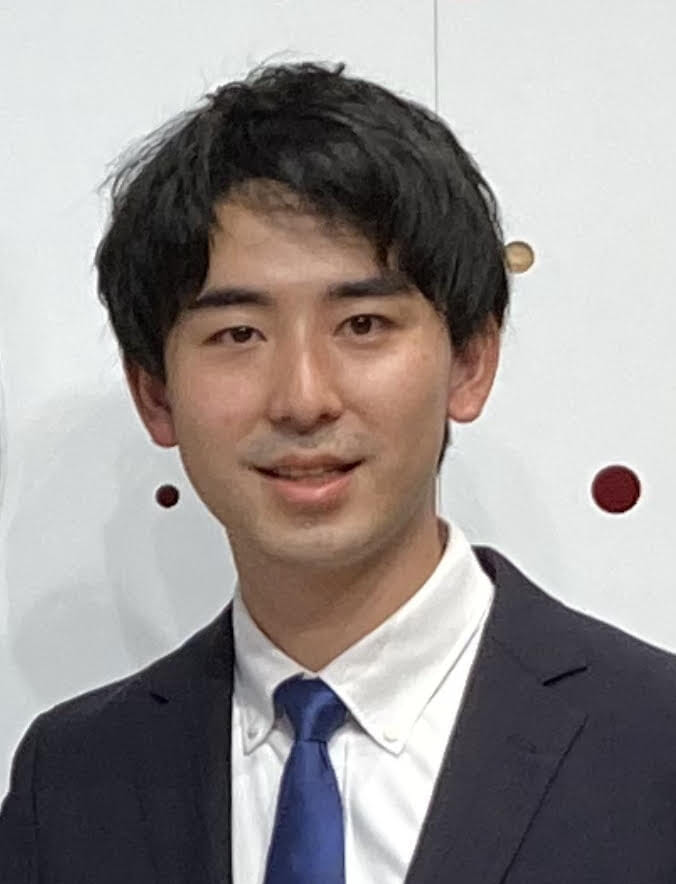 Mr. Shunsuke Tsuboi
Founder and Chief Executive Officer
Sagri Co., Ltd.
Mr. Shunsuke Tsuboi graduated from Yokohama National University, Faculty of Science and Technology, Department of Mechanical Engineering. In 2018, he founded Sagri, which aims to solve problems in agriculture and the environment by combining star data (Satellite) x machine learning (AI) x plot technology (GRID).The company has also established a subsidiary in Bangalore, India.
He was selected as one of the MIT Technology Review's Innovators Under 35 Who Will Create the Future, and selected for Forbes Japan 30 Under 30 2022. He is a member of "Study Group on Management of Agricultural Land Information Using Digital Maps", Ministry of Agriculture, Forestry and Fisheries of Japan, a Visiting Professor at the Information Management Innovation Professional University and 13th student of Softbank Academia.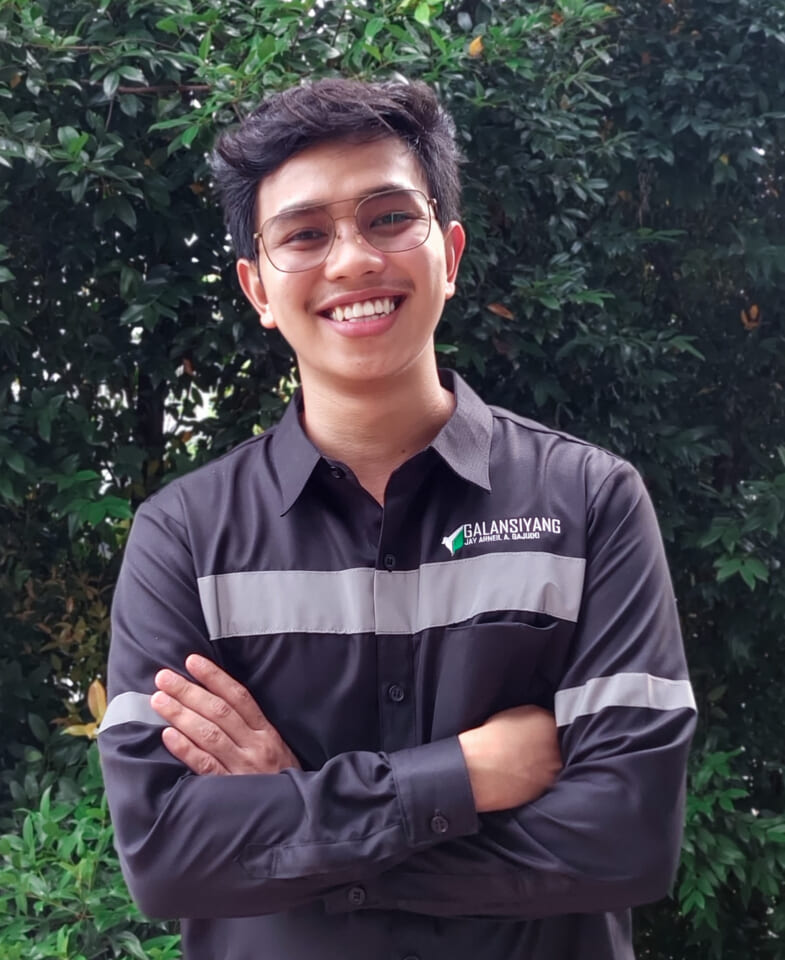 Mr. Jay Arniel Gajudo
Co-Founder and Chief Executive Officer
Galansiyang Inc.
Jay dreamt of building a tech company since 12 years old. During high school, he dropped out for not attending with his subjects because he was eager to sell food and drinks inside the classroom to raise funds for his first drone project. After transferring from a different high school, he later convinced his parents to support his hobby in exchange for being more focused at school. He then made and flew his first DIY drone at 16. When he went to university at MSU-IIT, he established their startup with his thesis mates. He also got hired by their college dean as a research assistant before he even graduated to help them process their research. He also got a second job after graduation from a different department, but later ended his university research career to give full-time for Galansiyang Inc.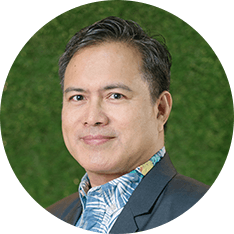 Engr. Oliver Coroza, PhD
Geospatial Solutions Team Lead
Center for Conservation Innovation Ph
Oliver Coroza completed his College Degree from the University of the Philippines at Los Baños in Agricultural and Biosystems Engineering. Under the Masters of Science program of the Soil Science and Water Management of the University of Wageningen, The Netherlands, he specialized in Drainage Hydrology and Soil Physics. From the soil, he rose up to the wholistic level of viewing the environment by finishing his PhD in Environmental Planning at the University of Melbourne, Australia--focusing on integrating hydrology models with a geographic information system (GIS). In the last two decades and up to the present, he has focused on applying geospatial science for biodiversity conservation work contributing to: helping the government implement their conservation plans, assisting efforts in citizen science, formulating climate change policies, capturing carbon dioxide from the air through nature-based solutions, assessing vulnerability of ecosystems to disaster, and mapping high conservation value areas and ecosystem services for conservation auditing, and natural capital accounting.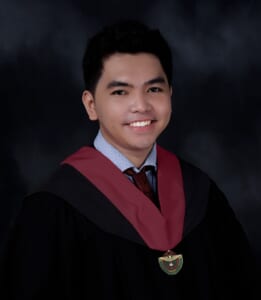 Mr. Juan Enrique D. Macaraig
Ecosystems Management Specialist I
Department of Environment and Natural Resources - National Capital Region
Forester Juan Enrique D. Macaraig is the current Co-Project Manager of the Green Network Link of Metropolitan Manila in Support to the National Greening Program of the Department of Environment and Natural Resources. He is a licensed Forester and graduated from the University of the Philippines Los Baños with a BS Forestry dregree and major in Environmental Forestry with speciality in Geographical Information System. He is affiliated with the Samahang Ekolohiya ng UPLB.
---
The Hyper Interdisciplinary Conference (HIC) in the Philippines 2022 is the flagship conference of the Leave a Nest Group that aims to bring together people from different disciplines and walks of life, with the belief that a good level of diversity is the key to successful innovation. This year, the conference will return to its original face-to-face implementation with the theme "Philippines in 3D: Data-Driven Deep Technology"
Conference Details
Date: November 5, 2022
Time: 9:30 AM - 6:30 PM
Venue: Philippine Trade Training Center (Pasay City, Philippines)
Program Timeline
Time 
Activity

9:30 - 9:45 AM

Opening Ceremony

9:45 - 10:45 AM

Keynote Session 

(

Fusing the Framework of IT and Deep Technologies)

10:45 - 11:30 AM

Research Splash

11:30 - 12:30 NN

Poster Session 

12:30 - 1:30 PM

Lunch Break

1:30 - 2:30 PM

Panel Session 1 

(Tuning-in to Digital Health: Growing Disparity in Prenatal Care)

2:30 - 3:30 PM

Engineering Splash

3:30 - 4:30 PM

Panel Session 2 

(Cyber-focused Ecology: Mapping the Seeds through Environmental Analytics)

4:30 - 5:30 PM

Panel Session 3 

(Powering with AI and Metrics: Enhancing Hybrid Energy Systems)

5:30 - 6:30 PM

Awarding, Investment Announcement and Closing Ceremony
To know more about the conference and panelists, watch out for future announcements on this website, our official Facebook Page (Leave a Nest Group) or official LinkedIn account (Leave a Nest Philippines, Inc.).
For other questions and concerns, you can also contact Leave a Nest Philippines, Inc through: