Food is always a topic that attracts people's attention. We want to eat delicious food which is safe, nutritious to keep us healthy. With different types of food production coming into play with so many various alternative food options, sometimes we are not sure what will be good food for us? Moreover, is food only to sustain our lives or is it also part of our culture?
In this session, we will invite Thai corporates in the Food industry who are working actively for food innovation from Thailand. For startups, we are inviting CRUST holdings who are trying to bring change to the industry by encouraging upcycling. As Ecosystem builders, we are having SLICE who are supporting food tech startups here in Singapore.
Each panelist represents different sectors yet all have a capability to contribute to bring about new food culture which is probably much needed in order for new food to be sustainable and accepted by the society. Will Singapore and Southeast Asia design a new food culture for healthier living for all populations? If so, how are we going to achieve that and what are the foreseeable challenges? In this session, we will discuss the importance of food culture and its relation to social acceptance of new food and practices in the traditional food industry.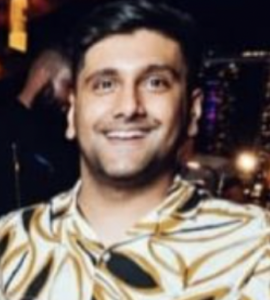 Panelist 1: Mr. Travin Singh, CRUST Holdings Pte. Ltd.
CRUST's founder is Travin Singh. A Republic of Singapore Navy Regular for six years, he left in 2017 and became a Financial Advisor, before starting CRUST in mid-2019. He is an avid homebrewer and wholeheartedly believes in the ideology of using our resources wisely, hence the birth of CRUST.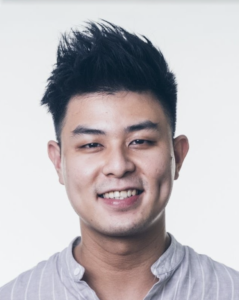 Panelist 2: Mr. En Yang, SLICE Pte. Ltd.
Yang En is the co-lead of SLICE and AUDACITY, a playground for innovators to reimagine and develop solutions for more sustainable and humanity-centric civilisations. He is also an ecosystem builder at JTC where he helps grow the deep-tech startup community at JID through collaborations with private and public ecosystem players. With a keen interest in food, he is determined to drive positive change towards a more resilient and sustainable food system to support future generations.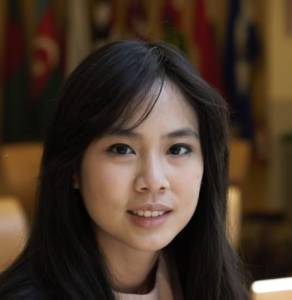 Panelist 3: Ms. Pat Subpa-asa, Senior Manager in Corporate Strategy,  Thai Wah Public Company Limited
Pat is a Senior Manager in Corporate Strategy at Thai Wah PCL - one of the leading agri-food companies specialized in manufacturing tapioca starch, vermicelli and noodle products based in Bangkok, Thailand. She handles oversight and development of corporate strategies to support core business growth and create innovation from Farm to Shelf.
Before joining Thai Wah, Pat was an associate at McKinsey & Company focusing on strategy and transformation with top-tier companies across sectors in Southeast Asia. Prior to that she led start-up projects for Procter & Gamble Manufacturing and worked in financial services with Kasikornbank in their SME banking team.
Pat holds a Bachelor's degree in Industrial Engineering from Chulalongkorn University in Thailand and an MBA from INSEAD in Singapore.
Moderator: Dr. Ravi 
Ravi joined Leave a Nest Singapore in November 2019. He has a Ph.D in Life Sciences from Nanyang Technological University, Singapore. During his Ph.D he studied intracellular signaling during host-pathogen interactions, using rice blast disease as a model. Prior to joining Leave a Nest, Ravi  worked as Research Fellow at Temasek Life Sciences Laboratory , where he studied cell fate specification using C. elegans as a model.  He is currently  the Director of Glocalink Singapore, which is a Agri food-tech focussed investment company with a vision to solve the most pressing problems in food security & advance the future of food and agriculture.
Session partner: Ezaki Glico Co., Ltd.
Ezaki Glico is a food session partner for Hyper Interdisciplinary Conference in Malaysia and in Singapore for 2022
Representatives from GLICO will give short presentations about what they hope to see and learn in both sessions. Don't miss out this opportunity to find out more about what GLICO is trying to create in Southeast Asia with respective partners.
To join this exciting conference CLICK HERE to register
Hyper Interdisciplinary Conference in Singapore 2022