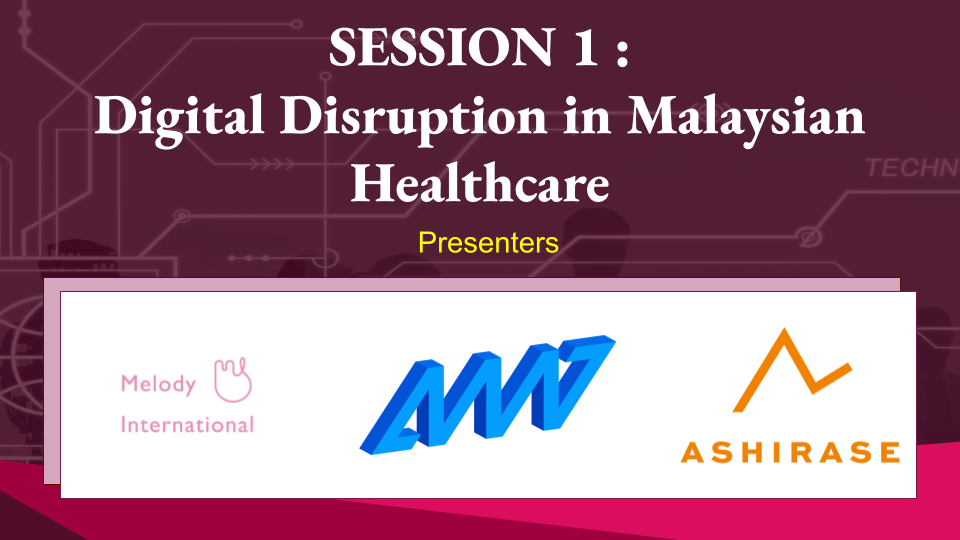 Leave a Nest Malaysia will be having the Hyper Interdisciplinary Conference on 12th February 2022. We are proud to announce the presenters for the 1st Session entitled "Digital Disruption in Malaysian Healthcare".
This session will consist of presentations from three Japanese MedTech startups who will share their promising medical innovations which are inspired to reach the patients who need them, especially in Malaysia and South East Asia countries. It will be followed by a panel discussion from different stakeholders that might be able to adapt these technologies and collaborate locally. The Presenters are as follows: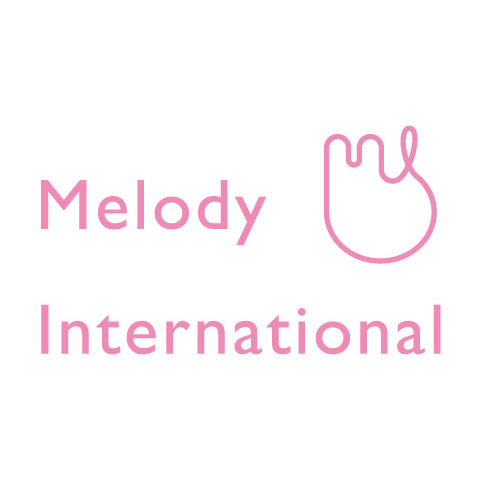 Melody International Ltd.
Melody International Ltd. is a Japanese startup company that developed a new kind of medical device. They were established in 2015 and now they would like to introduce their product "Mobile Fetal Monitor iCTG" which is composed of two lightweight devices in the shape of a heart and a tablet.  It basically serves to assess the fetal heart rate and uterine contractions of the pregnant woman. Its main feature is that it could be used remotely since it directly sends the data to the tablet devices and doctors' computers in the hospitals via the internet. As such, this improves the convenience of pregnant women since the device could be used in the safety of their homes. They are striving to make the device usable worldwide starting from South-East Asian countries such as Malaysia where they could also solve the local issues in logistics and medical care.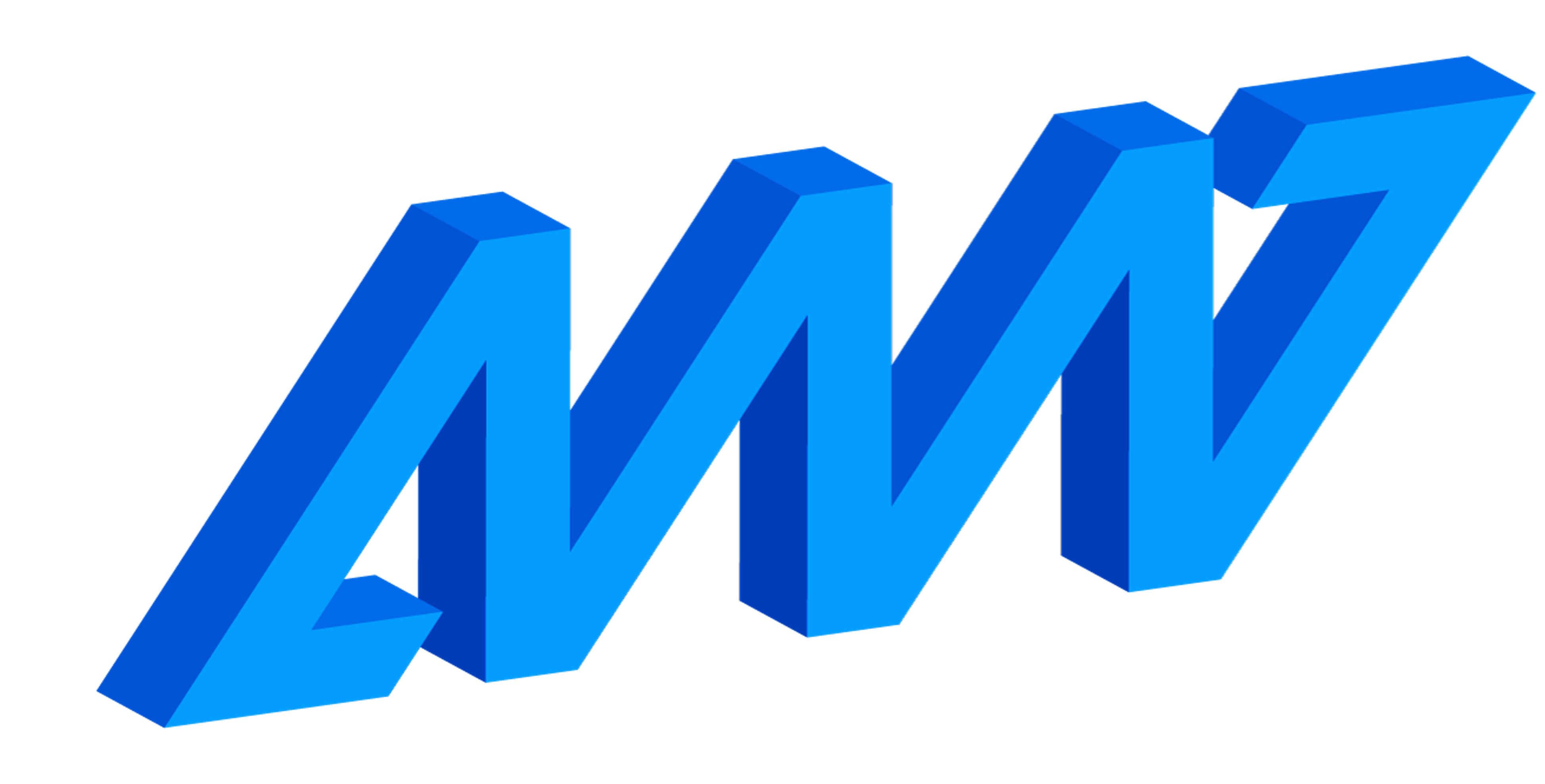 AMI Inc.
AMI Inc. develops a super stethoscope for telemedicine that assists heart disease diagnosis to detect heart disease at the early stage. A stethoscope is one of the well-known medical devices, but diagnosis with it has been depending on the experience and individual hearing sensitivity of medical professionals without major technological innovation for more than 200 years. AMI is aiming to implement a function that assists in the diagnosis of heart disease by using AI. They develop the hardware that acquires electrocardiogram and heart sounds simultaneously and software that analyzes heart sounds with the trigger of the timing of myocardial activity potential occurrence. They also have been conducting clinical research collaborating with multiple medical institutions nationwide. They proceed with the product development to be approved and launch the super stethoscope as an AI medical device. And they will promote social implementation in the field of telemedicine by combining it with a video chat system that supports remote auscultation.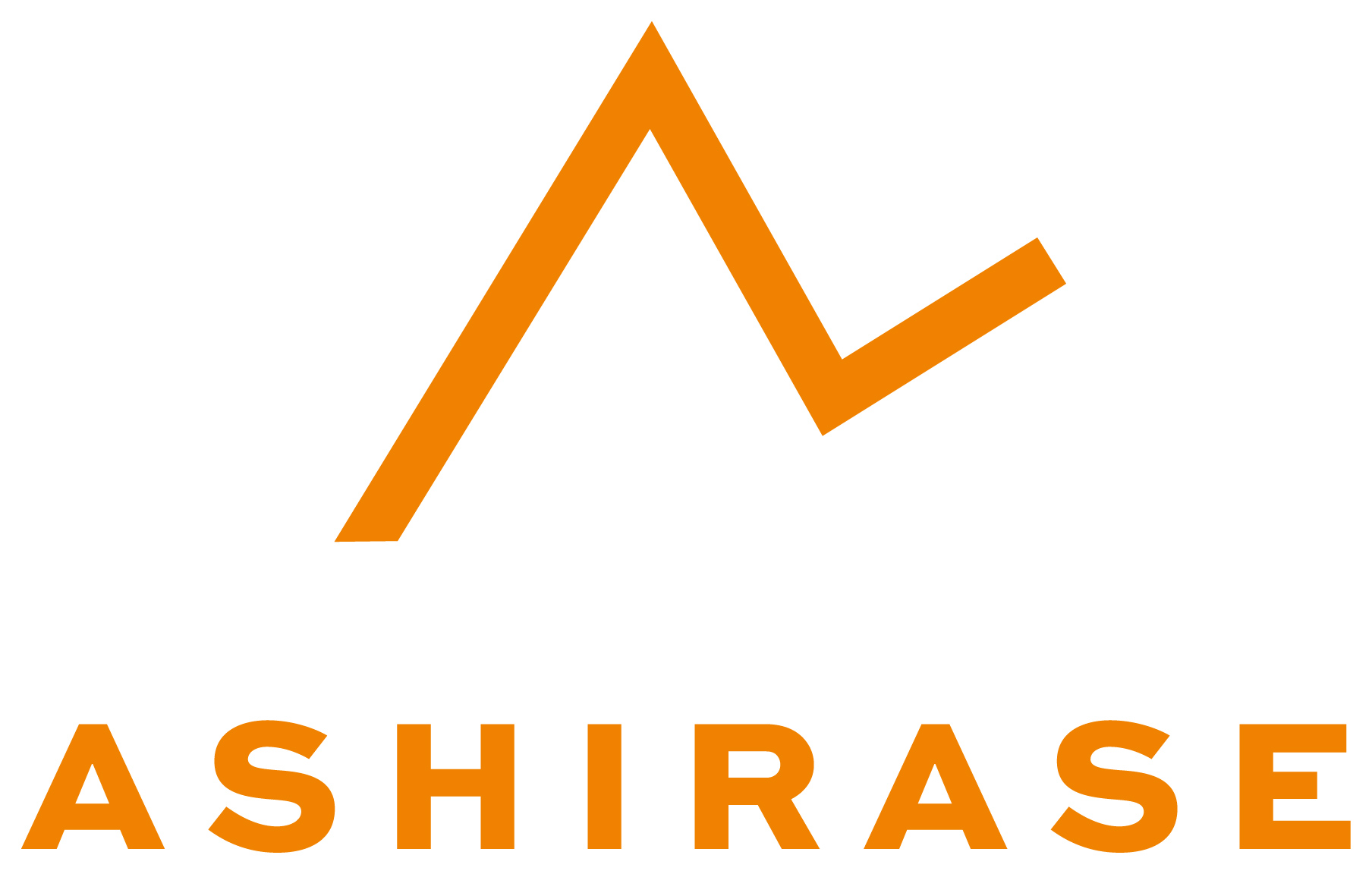 Ashirase, Inc.
Ashirase, Inc. was founded in 2021 with the mission to create life enrichment with WALK. They are striving to realize a society that expands the potential of the people by discovering the opportunities that enrich life through walking. Their product, Ashirase, is a walking navigation system for the visually impaired. The simple device is attached to the shoes of the visually impaired, and it guides them by the vibration in the shoes without disturbing their hearing. 
With the guidance information generated specifically for the visually impaired and unique vibration interface, the user can intuitively grasp the route information, and it makes it possible to walk safely and with a margin. Ashirase, Inc. will continue to provide new walking experiences by updating the software of smartphones and devices.
After the presentations, a forum session will take place to address challenges in healthcare digitization in Malaysia by the respective panelists: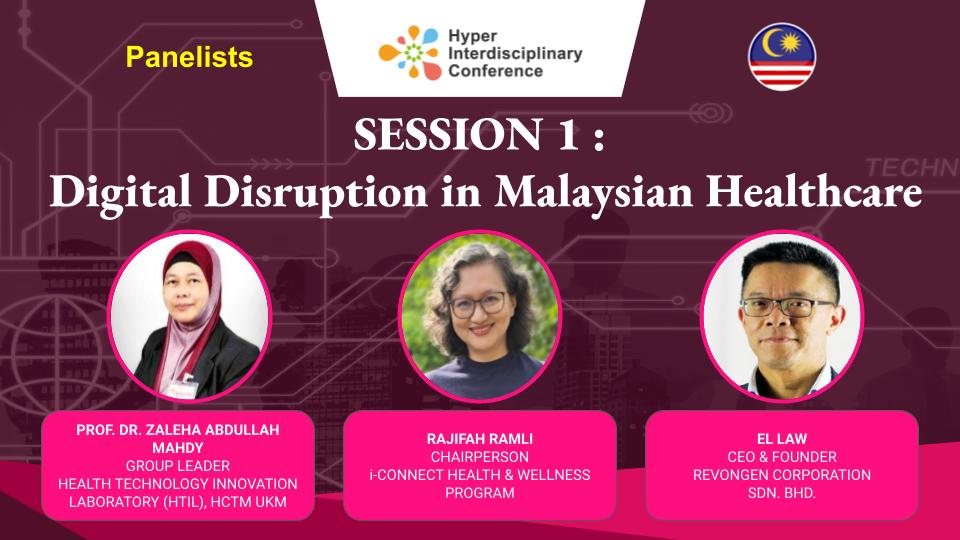 Prof. Dr. Zaleha Abdullah Mahdy

Group Leader

Health Technology Innovation Laboratory (HTIL), HCTM UKM

Zaleha

obtained membership of the Royal College of Obstetricians and Gynaecologists (RCOG) in London, Masters in Ob-Gyn (UKM), and a Doctorate in Medicine from Newcastle University, UK. Her Ob-Gyn special interest area is maternal-fetal medicine, specifically in preeclampsia research.  She is currently Professor and Senior Consultant Obstetrician and Gynaecologist at UKM Medical Centre in Kuala Lumpur, having finished her three-year term as Dean of the UKM Faculty of Medicine in February 2019. Between February 2016 and November 2017, she was also the Director of UKM's teaching hospital.  She was elected as a Senate member of UKM in 2020. Presently she heads the Health Technology Innovation Lab in UKM (HTIL@UKM) and her current research interests include medical virtual reality (m-VR), 3D animation for medical and health education, medical drone development, and mobile app design for antenatal care.

Rajifah Ramli

Chairperson

i-Connect Health & Wellness Program

Rajifah

is the Co-Founder & CEO of Data8 Sdn Bhd.  A HealthTech startup building personalized health records on blockchain technology.  She is also the Chairperson of the Founding Members for Health & Wellness, i-Connect Programme, under the stewardship of the Collaborative Research in Engineering, Science & Technology (CREST). This is a flagship initiative by the Academy of Sciences Malaysia in its efforts to enhance the national innovation ecosystem towards wealth creation and societal well-being. She is also a Committee Member of Access (Malaysia) Blockchain Association and a Council Member of NEF (Persatuan Usahawan & Industri ICT Bumiputera Malaysia).

El Law

Ceo & Founder 

Revongen Corporation Sdn. Bhd.

Mr.

EL Law is a successful serial technopreneur who has grown companies from start up to millions in annual sales. Through his leadership and innovative market planning, he has created value for his shareholders and customers alike. Starting his career as a biochemist and a researcher, he is also well-versed in the field and is able to actively source for

effective business model and scientific solutions culminating in many successful ventures creating a virtuous organizational synergy for Revongen Corporation, a regional biotechnology business with resources invested in five market-focused segments: Biosciences, Medical, Halal, Precision Agroforestry and Aquaculture. He is the founder and acts as the CEO of Revongen Corporation.
The Hyper Interdisciplinary Conference (HIC) in Malaysia 2022 is an initiative of the Leave a Nest Group to bring together experts across disciplines and walks of life, with the aspiration that a good level of diversity is the key to successful innovation. This year, the conference will be held fully online via the Leave a Nest Broadcasting System with the theme
"Next Generation of Smart Engineering and Manufacturing".
Conference Details and Timeline
TIMELINE
ACTIVITY
CONTENT

1130-1145

Room open

1145-1200

Opening ceremony

Welcoming Remarks by Dr. Mohd Izwan Zainol, Research Development Division, Leave a Nest Malaysia Sdn. Bhd.

1200-1215

Keynote speech

IR4.0 Decentralization: Inevitability of Challenges and Potentials

Dr. Muataz Hameed AL-Doori

Flextronics Technology (Penang) Sdn. Bhd.

1215-0100

Tech Splash

1300-1400

BREAK


1400-1415

Session 1: Healthcare technology 

Presentation 

1415-1500

Panel session

Title: Digital Disruption in Malaysian Healthcare

1505 - 1605

Session 2: Artificial intelligence technology 

Panel session

Title: Capacity Building on Artificial Intelligence in Malaysia

1610-1625

Session 3: Smart foods technology


Presentation

1625-1710

Panel session




Title: Smart Food From The Halal Perspective

1710-1730

Closing remarks

Closing ceremony by Mr. Abdul Hakim, Managing Director Leave a Nest Malaysia Sdn. Bhd. & Group photo

Registration
For those who are interested to watch and join the conference, click the link below to register. Please note that this requires a Leave a Nest ID account, so please make sure to sign up first before proceeding.
You can also register by scanning this QR code
Please take note that the conference is only free for students, faculty, and staff affiliated with academic institutions. For those affiliated with corporate or industry entities, please do not hesitate to email us.
To know more updates about the conference and panelists, watch out for future announcements on the website.
For more details, kindly visit our Official HIC website
For inquiries, drop us an email at: [email protected] or [email protected]