Only a few weeks before the Hyper Interdisciplinary Conference in the Philippines 2021, and we are proud to announce the panelists and speaker for the 2nd Session entitled "Connecting the Archipelago for Medical Care." In this session, we will know more about new emerging medical devices and how they are to solve issues during this pandemic and will also explore the possibilities of the medical devices solving the current issues of the Philippines in logistics and medical care related to being an island nation separated by bodies of water.
On December 11, 2021, listen to insights from representatives of medical startups, professionals from the medical sector, and representatives from medical device distributors. Learn more about this session's panelists and moderator below:
---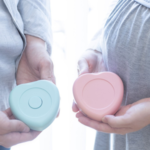 Melody International
Melody International is a Japanese company startup who developed a new kind of medical device. They were established last 2015 and now they would want to introduce their product the "Mobile Fetal Monitor iCTG" which is composed of two lightweight devices in the shape of a heart.  It basically serves to assess the fetal heart rate and uterine contractions of the pregnant woman and its main feature is that it could be used remotely since it directly sends the data to the tablets and PC of doctors in the hospitals via the internet. This in turn improves the convenience of pregnant women since the device could be used in the safety of their homes. They are striving to make the device useable worldwide starting from South-East Asian countries such as the Philippines where they could also solve the country's issues in logistics and medical care.
---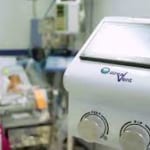 OstreaVent
The OstreaVent is an affordable and reliable ventilator for infants. It was invented by a Filipino doctor by the name of Dr. Enrique M. Ostrea and he first got the idea of developing such device after making his rounds in the nursery of a government hospital in Bohol where he noticed that a premature infant was being manually ventilated by a 12 year-old girl using an inflatable bag. Upon inquiry, he found out that it was the only available ventilator for infants and it was a widely known problem throughout the country. Ever since, this experience has never left his mind and so he strived to make an affordable pressure limited and time-cycled ventilator for infants in order to solve this issue in the Philippines. One key feature of the OstreaVent that is not found in other ventilators is its ability to store the data in its computer database which would then be retrieved in an Excel file and transmitted through the internet for analysis of the ventilator's performance.
---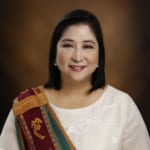 Dr. Maria Esterlita V. Uy, Director and Research Associate Professor 5, Institute of Child Health and Human Development - NIH UP Manila
Dr. Maria Esterlita Villanueva Uy graduated with honors at the University of the Philippines - Diliman with a B.S. in Biology. She then pursued a degree in medicine at the University of the Philippines - Manila for 5 years before proceeding to work at the Philippine General Hospital for 2 years as a pediatric residency doctor. She afterwards went overseas to be a training officer in the Neonatology Clinical Fellowship at the Wayne State University - Children's Hospital of Michigan & Hutzel Hospital, Detroit, Michigan from 1993-1998 where she was also awarded the Wolff-Zeigler Fellows' award in research. She then came back to the Philippines and received the Balik Scientist Award from DOST in 1998. She has successfully acquired her Masters in Public Health Nutrition from the University of the Philippines - College of Public health just this 2019. Currently, she works at her alma mater, the UP College of Medicine, as an Associate Clinical Professor while also working at the Institute of Child Health and Human Development as an Associate Research Professor.
---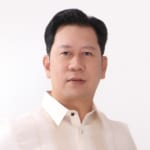 Dr. Jimmy Jay Bullo, President, Iloilo Medical Society
Dr. Jimmy Jay F. Bullo acquired his degree in Doctor of Medicine at the West Visayas State University before proceeding to do his residency training at the Iloilo Mission Hospital. He currently holds various positions such as being the Training Officer at the Iloilo Mission Hospital since 2009 while also working as a Professorial Lecturer at his alma mater ever since 2008. He is also a faculty at the Department of Preventive, Community, and Family Medicine in the Central Philippine University while also holding a position in the Philippine College of Occupational Medicine - Iloilo-Panay Chapter as a Board Member. He currently holds the position of Regional Director of the Philippine Academy of Family Physicians - Visayas Region and assumes the position of Chairman of the Committee on CPD of the same organization. Just this June 2021, he was also assigned as the current President of the Iloilo Medical Society (part of the Philippine Medical Association, PMA).
---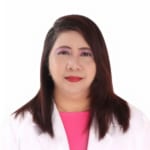 Dr. Sharon Faith B. Pagunsan, President, Philippine Academy of Family Physicians, Iloilo Chapter
Dr. Sharon Faith B. Pagunsan is an OB-GYN and Family Medicine doctor with a sub-specialization in infectious diseases. She acquired her B.S in Biological Sciences at the West Visayas State University then proceeded to pursue a degree in Doctor of Medicine at the same university. She then did her post-graduate internship at the Iloilo Mission Hospital while simultaneously taking a Masters of Management in Public Management at the University of the Philippines - Visayas. Afterwards, she did her residency training as an OB-GYN at the Iloilo Doctor's Hospital for three years. In the span of two years from 2012, she worked at the Philippine General Hospital for her fellowship training in OB-GYN infectious diseases. She currently holds various positions such as being an OB-GYN specialist at Maxicare and the CPU Birthing Center, and also being the primary care physician at Medicus Philippines Inc., and is also currently the President of the Iloilo Chapter of the Philippine Academy of Family Physicians (PAFP).
---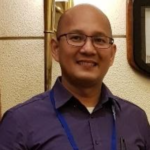 Lemuel Lim Medina, RT, RN, Business Development Manager, Strength Medical and Drug Supply
Mr. Lemuel Lim Medina was a graduate of Emilio Aguinaldo College completing both his B.S in Respiratory Therapy and B.S in Nursing in the same college. He has 10 years of clinical experience from 2007-2017 at The Medical City in Ortigas, Pasig City where he assumed various positions in different departments such as being a head nurse, a nurse supervisor, and an assistant nurse manager all throughout his stay in the hospital. He was one of the founding members of the Cardiovascular and Telemetry Unit at The Medical City in 2010 and was also one of the founding members of the Diabetes Center in 2014 at the same hospital. He was also involved in the proponent of the upgrade and program building of the hospital's Home Care Services. Currently, he is the General Manager of the ARDH Ostomy and Wound Care Center as well as the Business Development Manager of Strength Medical and Drug Supply, a medical device distributor for the Philippines.
---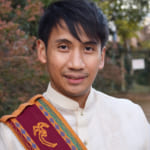 Dr. Yevgeny Aster Dulla, Managing Director, Leave a Nest Philippines, Inc.
Yevgeny Aster Dulla is a native of Iloilo City. He graduated from the University of the Philippines – Visayas with a BS in Chemistry and after graduating and earning his professional license, worked as an instructor at the University of the Philippines – Manila. He came to Japan in 2013 and joined the Japan MEXT funded HIGO Program of Kumamoto University. Under this program, he received his Master's in Health and Life Sciences and his PhD in Pharmaceutical Sciences. After graduation, he worked at Intralink KK, a business consultancy firm that supports the expansion of companies into Japan, where he was tasked with assisting biotechnology and medical device companies. In May 2020, he joined Leave a Nest, where he was initially appointed in the Education Development Division and is currently under the Frontier Development Division. In 2021, he was awarded as a Balik Scientist by DOST-PCHRD, and established Leave a Nest's Philippine subsidiary becoming its first Managing Director.
---
The Hyper Interdisciplinary Conference (HIC) in the Philippines 2021 is an initiative of the Leave a Nest Group to bring together people from different disciplines and walks of life, with the belief that a good level of diversity is the key to successful innovation. This year, the conference will be held fully online with the theme "Inclusive Disruption in an Island Nation: Disrupting with New Technologies while Maximizing Accessibility".
Conference Details and Timeline
Date: 11 December 2021
Time: 13:00~18:00 Philippine Standard Time
Venue: Leave a Nest Broadcast
| | |
| --- | --- |
| Time | Activity |
| 13:00~13:30 | Opening Ceremony |
| 13:30~14:30 | Panel Session 1: Empowering the agriculture industry with technology |
| 14:30~15:45 | Technology Splash |
| 15:45~16:45 | Panel Session 2: Connecting the archipelago for medical care |
| 16:45~17:45 | Panel Session 3: Providing technology services in the new normal |
| 17:45~18:00 | Closing Remarks |
Registration
For those who are interested to watch and join the conference, click the link below to register. Please note that this requires a Leave a Nest ID account, so don't forget to sign up first if you do not have an account yet.
Please take note that the conference is only free for students, faculty, and staff affiliated with academic institutions. For those affiliated with corporate or industry entities, please do not hesitate to email us.
<REGISTER HERE: https://id.lne.st/project/hicph2021_ticket/regist/basic_info/1>
To know more about the conference and panelists, watch out for future announcements on the website.
For other questions and concerns, you can also contact Leave a Nest Philippines, Inc: