Next week, on December 11, 2021, Leave a Nest Philippines will be having the Hyper Interdisciplinary Conference in the Philippines 2021, and we are proud to announce the panelists and speakers for the 1st Session entitled "Empowering the agricultural industry with technology."
This session will consist of presentations from 3 researchers / startup founders that are developing technologies that are tied with the agricultural industry, either linked to production or creation of new products from unused agricultural resources. It will be followed by a panel discussion from different stakeholders that might be able to adapt these technologies and collaborate. 
On the day of the conference, tune in to our live broadcast to listen to the presentations of our researchers, as well as discussions by representatives from the government, startup scene, and academia, who are described below.
---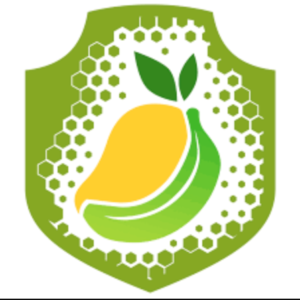 Fruitect
Fruitect is an agriculture startup from the University of the Philippines, Los Banos. Their technology makes use of fruit peel from major agricultural produce in the Philippines, including, but not limited to, mangoes, bananas, and pineapples. The fruit peel is exposed to certain chemical and physical processes to create a coating that can be applied to the fruits, delaying the ripening process. Through this technology, Fruitect is able to prevent premature ripening of fruits, thus reducing food loss during the transporting process.
---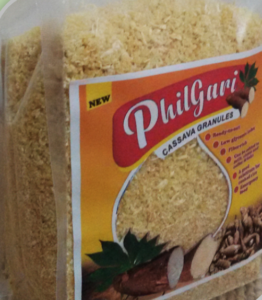 PhilGari
PhilGari is a food technology startup originating from the University of the Philippines - Visayas. It involves the production of cassava granules from a specific strain of cassava. This might not sound interesting at first, but most cassava strains are actually impossible to create granules with, because they only mainly consist of starches, and when being attempted to be made into granular form, breakdown into a powder form, which is why cassava powders are very common, yet granules are not. Cassava also has been found to have a relatively lower glycemic index, making it a good alternative for other carbohydrate sources.
---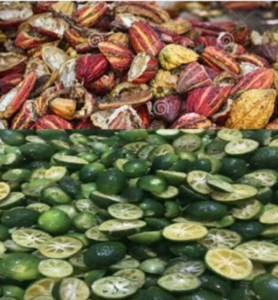 Malipayon
Malipayon is a team of researchers from Western Mindanao State University that is developing a way to convert unused agricultural resources, such as fruit peel and nut pods, into commodities with value such as packaging material, creating sustainable sources of raw materials.
---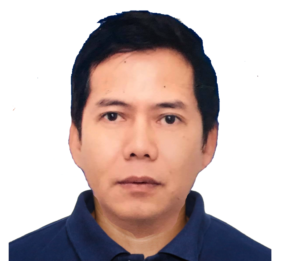 Mr. Jose "Pit" Laquian, Agricultural Attaché, Embassy of the Republic of the Philippines in Tokyo
Jose `Pit` Laquian is a member of the Philippine Department of Agriculture - Foreign Agriculture Service Corps.  He served as attaché to the European Union including representation to its 28 member states and special assignments to Turkey and the Eurasian Economic Community from 2010 – 2019.  Prior to his posting in Japan in November 2020, he served at the Office of the Secretary – Chief of Staff as special assistant for the conceptualization and development of the Agro-Industrial Business Corridor program among others of the Department.  As head of the Philippine Agricultural Office in Japan, he is tasked to enhance bilateral relations,  promote trade and investment including sustainability in agriculture, and  tap knowledge, expertise and innovative and smart  technology in developing further agriculture in the Philippines.
---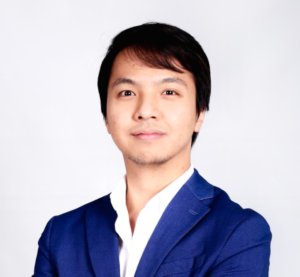 Mr. JT Solis, Co-founder and CEO, MAYANI.ph
JT Solis is the Co-Founder & CEO of MAYANI an impact-driven, farm-to-table platform empowering over 60,000 smallholder farmers by connecting them to over 11,000 B2C consumers and solid B2B brands such as Shell, Robinsons, WalterMart, UCC Group, and Healthy Options, among others. MAYANI is also the ag-ecommerce partner of the Philippine Department of Trade & Industry for its Online Grand Bagsakan and National Food Fair Project with Grab. Armed with a strong e-commerce experience, JT has driven 15X revenue growth For MAYANI and has catapulted it to rise above 31 countries as a Global Champion of the ADB Hard Hit Economic Sectors Challenge in 2020, as well as the 1st Philippine startup that secured an investment from the Silicon Valley venture capital firm AgFunder. JT shuttles between Manila and smallholder farms in Batangas in his free time.
---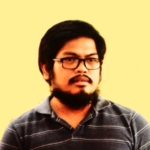 Engr. Mark Alexis Sabines, Faculty, College of Agriculture, Xavier University - Ateneo de Cagayan
Mark Alexis Sabines is an agricultural and biosystems engineer, geoinformatics specialist and hydrologist. He completed his BS Agricultural Engineering degree at Xavier University – Ateneo de Cagayan and was a topnotcher of the 2003 national Agricultural Engineering licensure examination. He completed courses in Geomatics and Remote Sensing from the University of Karlsruhe in Germany and from the University of Namur in Belgium, respectively. He finished his MS Water Resource Engineering at the Katholieke Universiteit Leuven & Vrije Universiteit Brussel, and is currently pursuing a dual doctorate program at the University of Namur (Doctor of Science in Hydrogeology) and at the University of Mons (Doctor of Science in Engineering and Technology). Since 2003, he has been involved in several research, social development and capacity building projects related to agriculture, food security, indigenous peoples, land use planning, natural resources and environmental management in Northern Mindanao, as project leader, manager, engineer and trainer.
---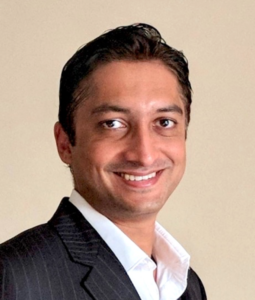 MODERATOR
Dr. Ramanujam Ravikrishna, Director, Glocalink Singapore
Ravi joined Leave a Nest Singapore in November 2019. He has a Ph.D in Life Sciences from Nanyang Technological University, Singapore. During his Ph.D he studied intracellular signalling during host-pathogen interactions, using rice blast disease as a model. Prior to joining Leave a Nest, Ravi  worked as Research Fellow at Temasek Life Sciences Laboratory , where he studied cell fate specification using C. elegans as a model.  He is currently  the Director of Glocalink Singapore, which is a Agri food-tech focussed investment company with a vision to solve the most pressing problems in food security & advance the future of food and agriculture.
---
The Hyper Interdisciplinary Conference (HIC) in the Philippines 2021 is an initiative of the Leave a Nest Group to bring together people from different disciplines and walks of life, with the belief that a good level of diversity is the key to successful innovation. This year, the conference will be held fully online via the Leave a Nest Broadcasting System with the theme
"Inclusive Disruption in an Island Nation: Disrupting with New Technologies while Maximizing Accessibility".
Conference Details and Timeline
Date: 11 December 2021
Time: 13:00~18:00 Philippine Standard Time
Venue: Leave a Nest Broadcast
| | |
| --- | --- |
| Time | Activity |
| 13:00~13:30 | Opening Ceremony |
| 13:30~14:30 | Panel Session 1: Empowering the agriculture industry with technology |
| 14:30~15:45 | Technology Splash |
| 15:45~16:45 | Panel Session 2: Connecting the archipelago for medical care |
| 16:45~17:45 | Panel Session 3: Providing technology services in the new normal |
| 17:45~18:00 | Closing Remarks |
Registration
For those who are interested to watch and join the conference, click the link below to register. Please note that this requires a Leave a Nest ID account, so please make sure to sign up first if you do not have an account yet.
Please take note that the conference is only free for students, faculty, and staff affiliated with academic institutions. For those affiliated with corporate or industry entities, please do not hesitate to email us.
<REGISTER HERE: https://id.lne.st/project/hicph2021_ticket/regist/basic_info/1>
To know more updates about the conference and panelists, watch out for future announcements on the website.
For other questions and concerns, you can also contact Leave a Nest Philippines, Inc: