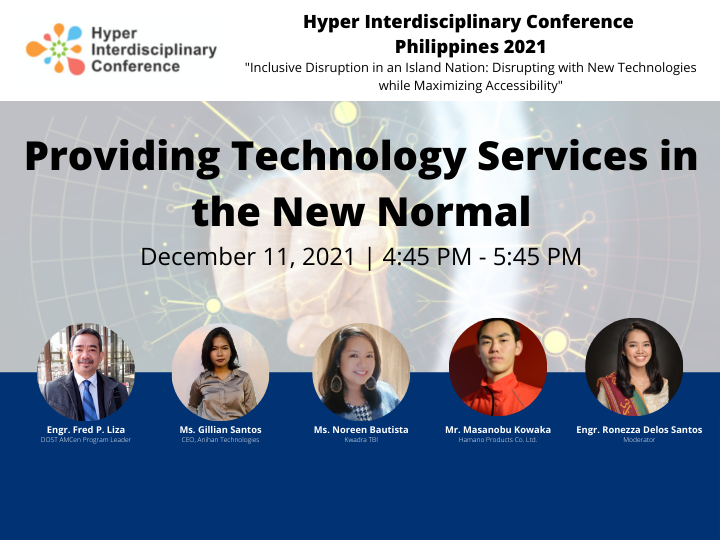 Only a few weeks before the Hyper Interdisciplinary Conference in the Philippines 2021, and we are proud to announce the Panelists for the Third Session entitled "Providing Technology Services in the New Normal." In this session, we will know more about the challenges faced by technology startups in acquiring materials, prototyping and mass production. We will also explore the possibilities of facing and overcoming these challenges through collaboration and support.
On December 11, 2021, listen to insights from representatives on the side of startups, technology business incubators and technology service providers. Learn more about this session's panelists and moderator below:
---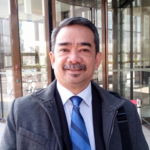 Engr. Fred P. Liza, DOST AMCen Program Leader and Chief, DOST-MIRDC Materials and Process Research Division (MPRD)
Engr. Fred P. Liza is the Chief Science Research Specialist of the Materials and Process Research Division  of the Department of Science and Technology - Metals Industry Research and Development Center  (DOST-MIRDC) in the Philippines. Currently, he leads the Advanced Additive Manufacturing R&D Program, and Research on Advanced  Prototyping for Product Innovation and Development using Additive Manufacturing Technologies  (RAPPID-ADMATEC) Project. He earned his degree in Mechanical Engineering at the Western Institute of Technology in Iloilo City, and  obtained MS units in Technology Management from the University of the Philippines Diliman. During his 28 years of service in the DOST-MIRDC, he has led the planning and implementation of  various R&D projects, as well as the establishment of strategic programs such as the Die and Mold  Solution Center, Gear Making & Assembly Facility, and Center for Innovation and Advancement of  Manufacturing Technologies (CIAMT). He has several publications and patents, focused around Philippine-centered solutions and innovations.
---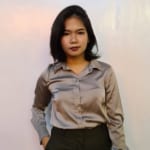 Ms. Mary Gillian Santos, CEO and Founder, Anihan Technologies 
Gillian has graduated from De La Salle University earning a BS Physics Minor in Economics Degree and is pursuing her MS Economics Degree. Since September 2017, she has worked as a Policy & Business Development Officer for iNano's several research grants that deal with Nanosensors and Nanocoatings. She has experience in doing research, data analysis, business planning, representing project teams and forming partnerships with the Government & Private Sector as well as pitching projects to Investors and Industry Partners. She is also part of an independent consulting team tasked to do a Buffer Stock Study for the National Food Authority as mandated by Republic Act 11203. Currently, she is the Founder & CEO of an up & coming B2B Agritech Startup named AniTech (Anihan Technologies) on a mission to reduce food loss in Asia and help build competitive agri-value chains through deep technologies.
---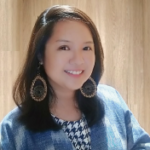 Ms. Noreen Marian Bautista, Entrepreneur-in-Residence (Marketing & Programs), ISAT University - Kwadra TBI
Noreen is Founder and Chief Igniter of SlashIgnite, a social innovation studio based in Iloilo City. She has been co-founding social enterprises and startups since 2010 and is certified by the Global Innovation Management Institute. She was recognized by the World Economic Forum as a Global Shaper and is also one of the 40 pioneer Women Social Entrepreneurs of Ashoka and S&P Global's "Women Together for a Better Normal" program. Noreen is also a candidate of Masters of Science in Innovation and Business at the Asian Institute of Management.
---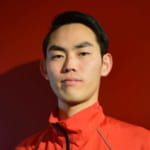 Mr. Masanobu Kowaka, Manufacturing / Planning Division, Hamano Products Co. Ltd.
Masanobu Kowaka has joined Hamano Products after graduating Waseda University SILS. While he has been engaging in manufacturing/design work, he has supported a number of startups as hardware project manager of Garage Sumida, which is an innovative hardware incubation facility. He also joined Tech Planter as a judge in several countries including the Philippines in 2017. His personal passion is to solve the problems of the global food system and has been running a few projects to accelerate implementation of cultivated meat.
---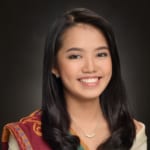 Engr. Ronezza Delos Santos, Leave a Nest Philippines, Inc.
Ronezza Delos Santos graduated with a degree in BS Chemical Engineering from the University of the Philippines Diliman. After earning her professional license, she worked at Baguio Water District, a Government-Owned and Controlled Corporation that provides potable water throughout Baguio City and some parts of the Benguet Province. She became an intern for Leave a Nest's Tech Planter PH, and after which she took the challenge to become one of the pioneer members of Leave a Nest's Philippine subsidiary to help unleash the potential of Filipinos in science and technology for the advancement of the country.
---
The Hyper Interdisciplinary Conference (HIC) in the Philippines 2021 is an initiative of the Leave a Nest Group to bring together people from different disciplines and walks of life, with the belief that a good level of diversity is the key to successful innovation. This year, the conference will be held fully online with the theme "Inclusive Disruption in an Island Nation: Disrupting with New Technologies while Maximizing Accessibility".
Conference Details and Timeline
Date: 11 December 2021
Time: 13:00~18:00 Philippine Standard Time
Venue: Leave a Nest Broadcast
| | |
| --- | --- |
| Time | Activity |
| 13:00~13:30 | Opening Ceremony |
| 13:30~14:30 | Panel Session 1: Empowering the agriculture industry with technology |
| 14:30~15:45 | Technology Splash |
| 15:45~16:45 | Panel Session 2: Connecting the archipelago for medical care |
| 16:45~17:45 | Panel Session 3: Providing technology services in the new normal |
| 17:45~18:00 | Closing Remarks |
Registration
For those who are interested to watch and join the conference, click the link below to register. Please note that this requires a Leave a Nest ID account, so don't forget to sign up first if you do not have an account yet.
Please take note that the conference is only free for students, faculty, and staff affiliated with academic institutions. For those affiliated with corporate or industry entities, please do not hesitate to email us.
<REGISTER HERE: https://id.lne.st/project/hicph2021_ticket/regist/basic_info/1>
To know more about the conference and panelists, watch out for future announcements on the website.
For other questions and concerns, you can also contact Leave a Nest Philippines, Inc: