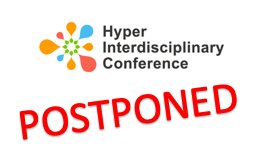 Thank you for your interest in attending Hyper Interdisciplinary Conference Singapore, originally scheduled on 29th Feb 2020.
Due to the recent coronavirus warning, we are rescheduling the event to limit the risk of virus spread through mass gatherings.
Nevertheless, we look forward to hosting you on 23rd May 2020 (Saturday) where we will be having a great line up of speakers' presentation and panel discussions!
Meanwhile, please re-register here for the conference on 23rd May 2020 and check out our website for the list of speakers along with the exciting sessions (subject to changes).
Thank you for your understanding and I hope to see you at the conference!