Hyper Interdisciplinary Conference in Malaysia is pleased to announce the panelist for Session 2 with the title of Healthcare 4.0: Are Malaysians Ready for It?. 
Session 2 is sponsored by Aerodyne Group, the third largest drone provider in the world. Their company is focusing on providing drone-based solutions and serves as a pioneer in the use of artificial intelligence as an enabling technology for large-scale data capture and analytics. In this session, we will be sharing research and development of advanced technology to improve the healthcare industry in terms of mobility, diagnostic and information technology. Besides that, this session will also discuss whether Malaysia is ready to embrace and implement all those technologies in terms of culture and regulations. As Malaysia is taking its pace in innovation and revolutionising technology in the healthcare industry, this will be the best time to discuss its possibility for implementation by Malaysia. 
<Panelist>

Mr. Kamarulazman A Muhamed
Founder & CEO Aerodyne Group
Kamarul is the Founder and CEO of Aerodyne Group, a Malaysian drone solutions company that is ranked third in the world by Drone Industry Insights of Germany. He was also named by Nikkei Japan as the CEO of top 10 hottest start-up of 2019.
Kamarul led Aerodyne from a 3 person start-up in 2014 to a global company operating in 25 countries in less than 5 years. He is a TEDx speaker and a drone Industry thought-leader and has presented his ideas and innovation on AI, drones and Industry 4.0 around the world.
He is an auditor by training and spent his formative years in the city of London before switching career to tech industry upon his return to Malaysia after spending 10 years in the UK. 

Dr. Zainiharyati Binti Mohd Zain
Associate Professor
Faculty of Applied Science, Universiti Teknologi Mara
She is a lecturer in the School of Chemistry and Environment, Faculty of Applied Sciences, Universiti Teknologi MARA. She received her Phd in Electroanalytical Chemistry from Universiti Sains Malaysia in 2011. Her research interest is mainly on Sensors. She won many invention and innovation awards like; Grand Winner Tech Plan Malaysia 2019 pitching competition, Silver Medal MTEX 2018, Gold Medal International Innovation, Invention and Design UiTM (2019-2016). She received Excellent Service Awards UiTM Universiti Teknologi MARA (2015 and 2007).  She was invited as a Visiting Scientist in MIMOS Bhd (Jan 2015- Feb 2016) and patented her invention with MIMOS. Her current research interests are in the development of circulating cancer genosensor and sensors in ballistic forensic application.

Dr. Norsham Juliana bt Nordin
Senior Lecturer
Faculty of Medicine and Health Science, Universiti Sains Islam Malaysia
She is a Senior Lecturer of Medical Physiology at Faculty of Medicine and Health Sciences, Universiti Sains Islam Malaysia. Currently, she also holds the position as Deputy Director of Research and Innovation Management Centre. Her portfolio includes talent development, knowledge management and research promotion. The team under her supervision had actively organised approximately 25 workshops per year. Besides her commitment at university level, she has already done much for social improvement in community as invited speaker, author of projects, member of NGO and professional consultations (MeBook Asia, Persatuan Taska Negeri Sembilan, National Heart Institute [IJN], Perbadanan Perpustakaan Awam Selangor). Her expertise and work on research projects related to cardiovascular disease and nutrition had been recognised by receiving numbers of awards such as Award of Excellence Service USIM, Outstanding Achievements in Research and Innovation from Year 2013-2017, USIM Top 100 Researchers and Best Research Project 2019.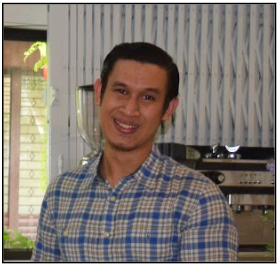 Mr. Muhammad Izzat Ahmad Sabri
CEO
Longe Medikal Sdn. Bhd.

He received a Bachelor of Science in Biomedical Sciences from Universiti Putra Malaysia. He has 9 years experience in Executive Leadership (Technical , Operation, Business Management and Talent Development). At Löngemed, he deeply focuses on Market and Scientific point of view related to medical device products and the benefits to the patient. 

Löngemed is an innovative medical technology start-up company based in Centre of 9 Pillars MTDC using 3D printing to create tissue-like anatomy from medical images, for patient-specific rehearsal and high impact clinical training. We have delivered more than 40 clinical simulations mostly in Malaysia, and also recognised in Indonesia, Vietnam, Thailand, China, Egypt, Pakistan and India.

Our team offers the opportunity for all fresh graduates (backgrounds of medical doctors, engineers, industrial design, and others) to jointly develop the realism of patient-specific simulator.

<Moderator>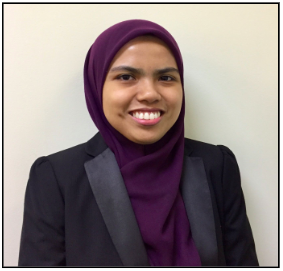 Dr. Nurul Syazwani Ahmad Sabri
Research Development Division, Leave a Nest Malaysia Sdn. Bhd.
She received her first degree in Bachelor Science majoring in Microbiology from Universiti Sains Malaysia and then pursued a Master in Philosophy at Malaysia-Japan International Institute of Technology (MJIIT), UTM Kuala Lumpur in Biomedical Engineering. Upon completion, she continued to Doctor in Philosophy focusing on Agriculture and Soil Science. At Leave a Nest Malaysia, Syazwani is with the Research Development Division. She showed her passion in discovering, conducting and consulting research projects with a mission to advancing science and technology for global happiness.
Come and meet with the panelists exclusively at Hyper Interdisciplinary Conference in Malaysia these upcoming 18th January 2020 to unravel more about the emerging technologies in healthcare sector!
Register now as participants of the Hyper Interdisciplinary Conference in Malaysia 2020.
Participation is FREE and lunch will be provided.
Previous news release on Hyper Interdisciplinary Conference in Malaysia 2020:
About Hyper Interdisciplinary Conference in Malaysia 2020
Our previous event in Hyper Interdisciplinary Conference in Malaysia 2019

Details for Hyper Interdisciplinary Conference in Malaysia 2020
Date: 18th January 2020
Time: 09:00 – 17:30
Location: Level 4, ZELL-V Wellness Hub, Menara Ruyi 30A, Lorong Kapar Jalan 2/87G, Off, Jalan Syed Putra, Taman Seputeh, 58000 Kuala Lumpur.
Contents: Plenary Speech, Panel Discussions, Poster and Industry Exhibition.

Timeline for Hyper Interdisciplinary Conference in Malaysia 2020
TIMELINE
ACTIVITY

0900-0930

Registration

0930-0950

Welcoming Remarks

0950-1005

Title: Policy and Overview of Traditional and Complementary Medicine in Malaysia
By : Dr. Chai Koh Meow,Senior Principal Assistant Director
Traditional and Complementary Medicine (T&CM) Division
Ministry of Health Malaysia

1005-1030

Title: Future of Healthcare
By : Dr. Hooshmand PalanyChairman, Healthcare Working Group
ASEAN-Business Advisory Council

1030-1130

Session 1: Personalized and Artificial Food from the Perspective of Halal

1130-1230

Exhibition + Poster session Core Time

1230-1400

LUNCH

1400-1500

Session 2: Healthcare 4.0: Are Malaysians Ready for It?

1500-1600

Session 3: Liberalization of Healthcare: Accessibility and Affordability for All

1600-1600

Session 4: Bridging the Gap between Traditional & Modern Practice in Healthcare: A possibility?

1600-1730

Closing Ceremony 

For enquiries: