The second Hyper Interdisciplinary Conference in Malaysia 2020 (HIC MY 2020) is just around the corner and Leave a Nest Malaysia Sdn. Bhd. is honoured to announce the panelist for Session 1 entitled Personalized and Artificial Food from the Perspective of Halal.
With the theme of 'Bridging Traditional and Modern Healthcare', Hyper Interdisciplinary Conference in Malaysia 2020 will bring together leading academic scientists, researchers, corporations, government agencies, startup, educators as well as school students to discuss the integration of traditional knowledge on wellness with modern technology in shaping the future of healthcare industry in Malaysia.
Malaysia is blessed with natural resources that have been reported to have positive effects on human health. However, there is limited understanding on how these natural resources can be utilised and modernised as personalised food for improving their overall wellness. In addition, various research has been conducted to discover alternative resources to ensure global food security in the future, but how this revolution could ensure the Halal authenticity for Muslim community. Therefore, in Session 1, panelists will share comprehensive research on traditional knowledge, natural resources, herbs and innovative nutraceuticals. Those research include cultivating, processing until the evaluation of end-products. In addition, this session also touches on the perspective of halal authenticity in terms of the source, processing and the food product itself. This session summarizes the intersection of food technology and wellness.
<Panelist>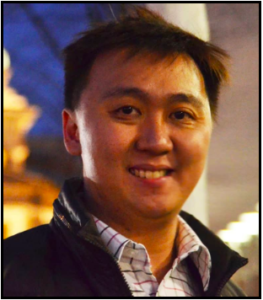 Mr. Sio Chun Jia
Co-founder Life Origin
He was the Regional Marketing Manager in Malaysia leading IT digital security company. He handles online & offline marketing, branding and advertising, managing regional conference events and these marketing efforts has assisted the company winning Platinum Award in Marketing in The Star Outstanding Business Award (SOBA) for the year 2016. In 2018, he founded Life Origin, a social enterprise focused on environmental and food sustainability. Life Origin won 1st Runner up for MTDC Road2Growth Grand Finale and was selected to the top 30 in Selangor Accelerator Program 2019 and Top 12 Finalist in TechPlanter 2019.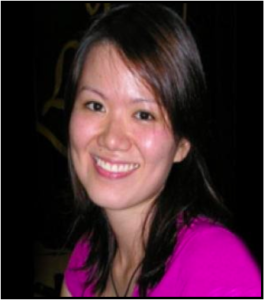 Assoc. Prof. Dr. Fung Shin Yee
Faculty of Medicine, University of MalayaShe is a Biochemist in the Department of Molecular Medicine, University of Malaya.
She leads the Medicinal Mushroom Research Group (MMRG) and has immense interest in Malaysia's National Treasure, the Tiger Milk mushroom (Lignosus sp.) amongst other medicinal mushrooms. Her innovative work with Lignosus sp. has won her several prestigious international and local prizes, and Malaysian patents. Her interest also includes other prized medicinal mushrooms such as the Ophiocordyceps sinensis and Inonotus obliquus. Her involvement with the Venom and Toxin Research Group (VTRG) in the Department of Molecular Medicine that works on snake venom toxinology has granted her a lucrative experience in the field of toxinology and toxicology, and has propelled her current research interest.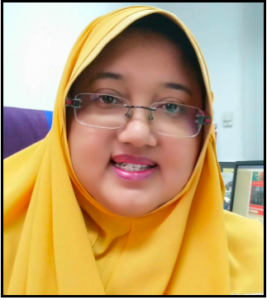 Assoc. Prof. Dr. Syarul Nataqain Baharum
Deputy Director,
Institute of Systems Biology (INBIOSIS), Universiti Kebangsaan Malaysia
She is the Principal Investigator of Metabolomics Research Group and Deputy Director for Institute of Systems Biology (INBIOSIS), Universiti Kebangsaan Malaysia. As a pioneer in metabolomics studies in Malaysia, her research group particularly aimed on the understanding of secondary metabolite production in local herb plants as well as fluxomics studies of Lactococcus lactis. She has published more than 70 research articles, 2 books and 5 chapters in books. She also has filed two patents and granted a TradeMark (TM) and a Trade Secret. Her work has been awarded prestigious awards including BioInnovation Awards in 2011 and Selangor My Innovation Award, 2014. She also engaged in collaborative partnership with industry to take further steps to commercialization.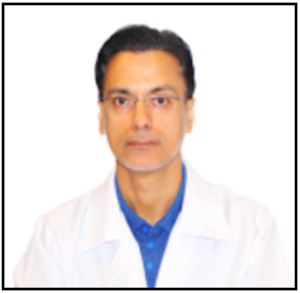 Dr. Abdullah Asad Siddiqui
Visiting Doctor in ZÉLL-V Wellness Hub
He is a highly sought-after trainer, instructor and speaker on emergency medicine and occupational health by various hospitals and corporations. He also practices natural rejuvenation and regenerative medicine as complementary medicine alongside mainstream medical treatment for effective anti-ageing. Currently he is a visiting doctor and medical advisor to Clinic Health By Design (Integrative Medicine) at ZÉLL-V Wellness Hub and well-known speaker in Metabolic Disorder.

<Moderator>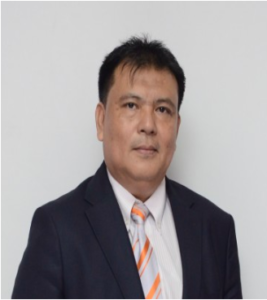 Dr. Moohamad Ropaning
Director of International Halal Institute Unisel (INSHA)
He received his degree from University Al- Azhar, Cairo, Egypt majoring in Microbiology. He pursued his study to Master in Science in Microbial Biotechnology and PhD in Enzyme Technology in Universiti Putra Malaysia. Currently he is a Director of International Halal Institute (INSHA), Deputy Dean (Academic) for Centre for Postgraduate Studies, and project leader at Microbial Enzyme Technology Laboratory (METLAB) in Universiti Selangor (UNISEL).

Come and meet the panelists in person!
Register now as participants of the Hyper Interdisciplinary Conference in Malaysia 2020.
Participation is FREE and lunch will be provided.
Previous news release on Hyper Interdisciplinary Conference in Malaysia 2020:
About Hyper Interdisciplinary Conference in Malaysia 2020
Our previous event in Hyper Interdisciplinary Conference in Malaysia 2019

Details for Hyper Interdisciplinary Conference in Malaysia 2020
Date: 18th January 2020
Time: 09:00 – 17:30
Location: Level 4, ZELL-V Wellness Hub, Menara Ruyi 30A, Lorong Kapar Jalan 2/87G, Off, Jalan Syed Putra, Taman Seputeh, 58000 Kuala Lumpur.
Contents: Plenary Speech, Panel Discussions, Poster and Industry Exhibition.

Timeline for Hyper Interdisciplinary Conference in Malaysia 2020
TIMELINE
ACTIVITY
0900-0930
Registration
0930-0950
Welcoming Remarks
0950-1005
Title: Policy and Overview of T&CM in Malaysia
By : Dr. Chai Koh Meow,Senior Principal Assistant Director
Traditional and Complementary Medicine (T&CM) Division
Ministry of Health Malaysia
1005-1030
Title: Future of Healthcare
By : Dr. Hooshmand PalanyChairman, Healthcare Working Group
ASEAN-Business Advisory Council
1030-1130
Session 1: Personalized and Artificial Food from the Perspective of Halal
1130-1230
Exhibition + Poster session Core Time
1230-1400
LUNCH
1400-1500
Session 2: Healthcare 4.0: Are Malaysians Ready for It?
1500-1600
Session 3: Liberalization of Healthcare: Accessibility and Affordability for All
1600-1600
Session 4: Bridging the Gap between Traditional & Modern Practice in Healthcare: A possibility?
1600-1730
Closing Ceremony

For enquiries: